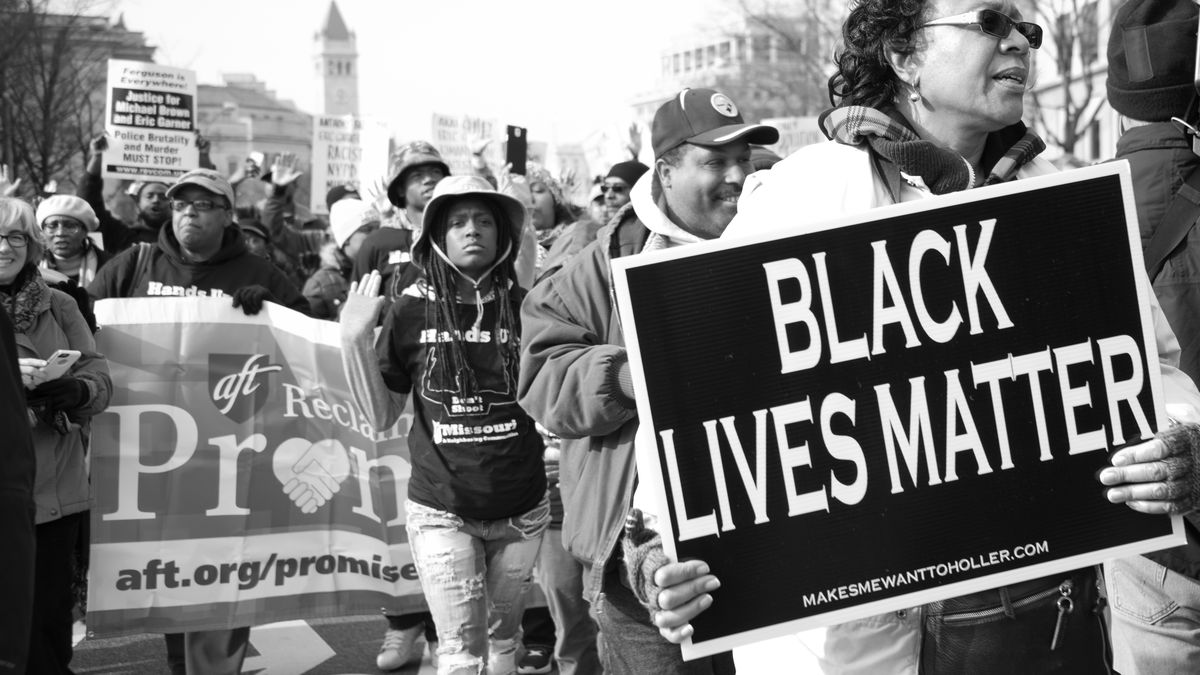 Late last month Jacob Blake filed a lawsuit against Kenosha police officer Rusten Sheskey. Officer Sheskey shot Blake in the back and left him paralyzed in August. This was just one of several instances of police brutality that took the national stage last summer and prompted a major outcry against racial injustice.
As the country continues to grapple with the poor treatment of Black Americans, increasing pressure is being put on companies. In fact, one Fishbowl survey conducted in June 2020 founded that roughly 70% of employees expected their company to speak up about the Black Lives Matter cause. Employees want to see CEOs and business leaders express their solidarity and pledge their commitment to addressing systematic racism.
No one has all the answers, but there are consistent and thoughtful ways to respond to the BLM movement and take action in your workplace accordingly. In this blog, we'll talk about three clear ways you can move forward.
1. Make the Statement
Following Floyd's death, companies began to issue statements regarding their commitment to diversity and inclusion in the workplace. This willingness to speak out and address what was happening in current events marked a turning point. In the past, corporate culture did not always support doing so.
Make sure that your company speaks out and acknowledges the ongoing racial injustices in society — make the statement that your employees are waiting to hear from you. Consider making a diversity calendar in the workplace to express solidarity with the Black community and demonstrate your commitment to taking concrete steps toward change. If possible, list your goals and steps for the future.
2. Create Both Symbolic and Structural Changes
You can't just "talk the talk." You need to "walk the walk." Demonstrate your commitment to the cause you acknowledge and affirmed by taking structural and symbolic action. Here are some examples of ways you can create each.
Structural changes:
Monitor diversity and inclusion numbers
Create a clear reporting process with controls to ensure protection against retaliation
Develop relationships with Black organizations in your community
Work with community organizations to help with diversity in hiring (but do NOT outsource hiring as that is your company's responsibility)
Symbolic changes:
Display art highlighting Black leaders year-round (not just during Black History Month)
Update employees on the efforts to cut out workplace racism in meetings
Recognize employees who help make Black lives matter
3. Encourage participation in racial justice initiatives
Extend your reach by encouraging your employees to go out and participate themselves. Whether this is by educating themselves, donating money, having difficult conversations, taking political action, safely joining a protest, or getting connected with local organizations, this helps create a more equitable society.
If you need ideas, consider matching donations of local racial justice organizations. For example, if your employee donated $50, and you matched their donation, then that would be $100 going to a great cause. Countless companies did this last summer following George Floyd's death, and it's a solid place to start.
Final Thoughts
More is expected of businesses today because they can be a force of good. Use your platform to support the BLM movement and all your employees of colors.