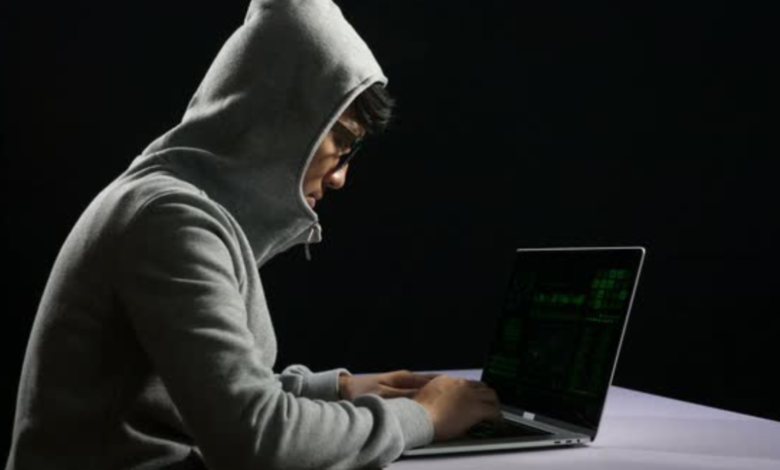 For remote tracking without physical access to the device  kindly click  Easy way to track a phone without them knowing I remember seeing the spy classic Snowden and wishing I had his abilities and brains. Well, those were daydreams and nothing more than that. Ability to solve problems with the computer is highly profitable and a tech-savvy person does not have a ceiling that limits his earning capacity. This article is not about how profitable technology is but to point out that your dreams to be another Jon Snowden may not be so far off. This does not mean you get to do all the things he did but solving your own personal challenges and enjoying the peace of mind you deserve.
Tracking a smartphone used to be a monumental task decades ago but now technology has radically made things easier for us all. I remember the old classic detective movies where the main character will be on surveillance duty with binoculars. This is the method of surveillance we met and it was often expensive and time-consuming. But this is not the case now. Anyone can track and perform surveillance duties and the beautiful thing about it is this; you never have to leave the comfort of your favorite chair in your living room.
How to track phone location without them knowing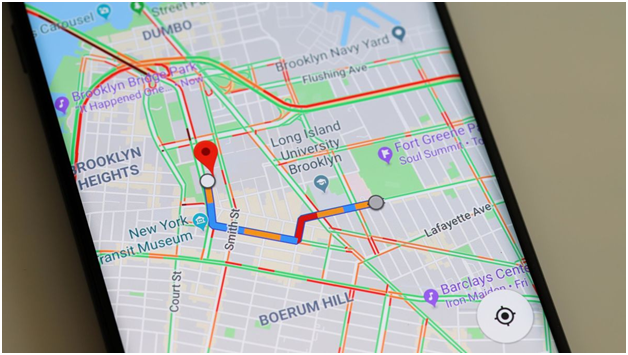 Do you want to know the extra-curricular activities your kids engage in after school hours? Are you concerned that they may be going to certain neighborhoods that have high crime rates? Do you want to know where your husband hangs out with his buddies after office hours? Whatever the need may be, you can learn the exact location of your kids and be certain they are where they say they are.
How to track a phone without detection
Teenagers are quite dexterous in lying to their parents as to their whereabouts and this is often due to peer pressure. Such little white lies subsequently accumulate to something they cannot handle. Some kids due to the environment they frequent find themselves picking up bad habits which may not be to your liking. Or your husband comes home smelling of another woman's perfume and refuses to respond when you ask him where he's been. If you want to protect your kids from the bad elements of society or your marriage from a home-wrecker, you need to track and know where your kids are at every point in time. This saves you time and forestalls any embarrassment as you are always informed about the whereabouts of your loved ones.
Want to ensure that they are not aware of you being a mother hen? No need to have your feathers ruffled. Spy apps have come a long way from what it was a decade ago. They are now able to run in the background while feeding the information. You can go on this way and you will never be discovered.
What do you gain by using spy apps to track your family in the first place? You get to know where your kids are in real-time, where your beloved is and a location history of their favorite spot in town. You even get to set a geo-fencing alert so you can be informed if your husband or wife goes out of town without letting you know. This feature automatically alerts you to this anomaly and you can call their attention to it. I know you must be excited to begin tracking your kid's location so let me get to it.
App to track a phone without them knowing
The first step is:
Create an account with one of our recommended spy apps; say for example Flexispy.
Subscribe to any of the package they have on offer. You will be emailed a license key. With this, you will use to login to your online dashboard.
Fill in all the required details of the target phone. If you aim to track an iPhone, make sure you indicate this in the setup process. If otherwise, you will be required to install the tracking software on the target phone.
After completing the setup, you will get real-time data as to where your loved ones are and enjoy the peace of mind you deserve.
Suggested: Easy way to catch a cheater without them knowing
How to track a cell phone location by number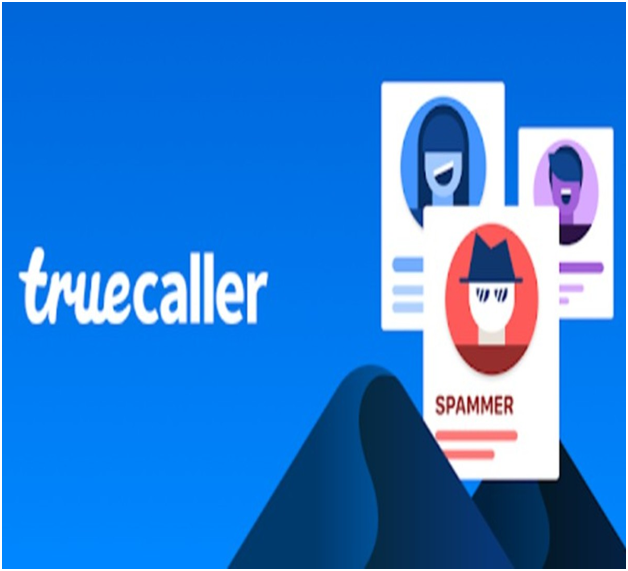 Do you have just a person's phone number and nothing more? Nothing to worry your head about. If you need to find out whose call you missed or the stranger that has been calling incessantly, you can easily do this with spy apps like TrueCaller.It will give you the full details of the owner of the phone number and let you know who the person really is. You will also be able to know the IMEI (International Mobile Equipment Identity) and even know the person's location even if the GPS location tab has been toggled off and it is not connected to the internet.
How to track an Android phone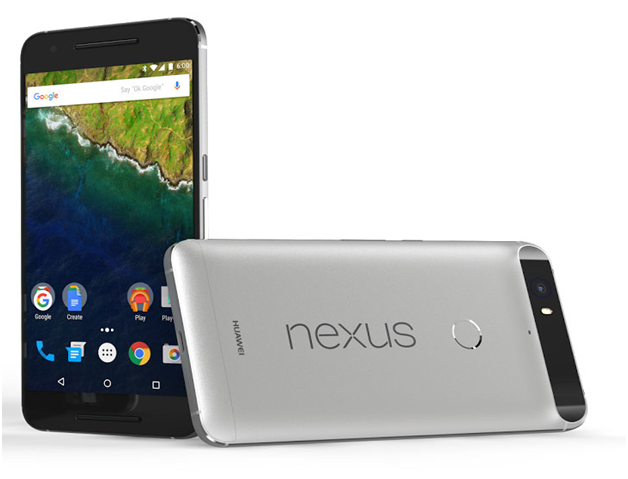 Android devices are a thing of beauty. With the number of mobile phone manufacturers using this operating system, it makes it fun and interesting to use. The coolest thing about this is the many ways and options you have towards the customization of your phone. But as fun as it may be, it has just one little hiccup if you want to track an Android smartphone. It requires you to have the smartphone you want to track in your hands before you can install the spy app you want.
Why is this so? The single reason lies in the fact that Google the makers of Android have not created a central cloud storage system. This is in part to their belief that Android should be an open-source operating system and should not be bound by one framework. This allows a lot of players to come in and make their contribution and keeps the system at best decentralized.
This is in contrast to its iOS counterpart- the iPhone which operates on the iCloud ecology of services. Due to its centralized product offering, you can monitor and track any iPhone with the web-based facility of the spy app of your choosing.
So as I stated earlier, you will need just a one-time installation in order to get into the system of your target user.
How to track someone's phone
Do you want to impress your new friends at school with your soft skills? Well, playing the guitar and piano may seem cool but it pales in comparison to showcasing your computer skills. And what can you use to impress them? Try hacking the most despised teacher in your school. This will sure take the cake and automatically place you above everyone else. Just kidding though.
if your 'person of interest' is using an Android or iPhone, flexispy can help you.
How to track a cell phone
Tracking a cell phone is not easy if you are not using the right tools. We recommend flexispy as the best phone tracker app without persmission.
For iPhones, you will be able to track the smartphone with no installation requirements if you know the iCloud credentials of the target user. This way, the chances of discovery is put at a minimum.
For Android, you will need to physically handle the smartphone in order to install the software. This will not in any way affect the performance of the victim's phone as it will still run smoothly. No need for rooting or jailbreaking of the target device is needed.
Track a cell phone online
Have you recently lost your cell phone and want to find it? We are here to answer this question. What you need to do is try and locate an internet-enabled device. If the phone has not been 'reset' with factory setting, you can remotely install Find My Device from the Playstore. This way, you will be able to easily get the exact location of your lost phone.
If you have an account with one of our spy apps, you may be able to remotely enable the location settings even though the GPS location is toggled off.
Best phone tracker app without permission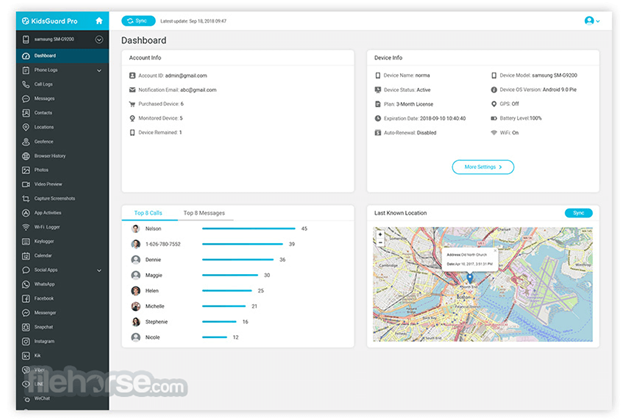 Getting a phone monitoring app that meets your need takes time. Seeing the numerous fake spy apps that are there in the internet, we have taken time to make this journey easier for you. Even though you would be looking for a list of spy apps that will let you monitor and track someone else without permission, we will let you know the criteria we use in sieving the best deals from the non-deals.
These are the factors we use in picking our top apps:
How easy is it to use?
How cost-effective is it?
Does it affect the performance of the monitored device?
Will it be discovered?
Does it require to root or jail-break target device?
What are the best tracker apps without permission?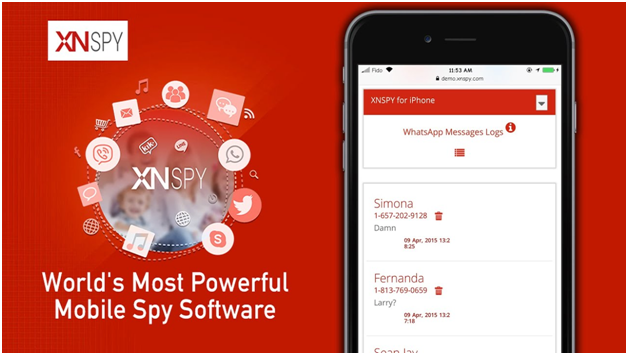 We have a list you can check out here. Make sure you go through all of them to know which one will satisfy your need.
Flexispy
Mspy
Xnspy
KidsGuard
Highster Mobile
Spyzie
Fonemonitor
Phonespector
NB: Sir, please add more to this list.
How to track a phone without them knowing
How can you track a phone without the target user knowing? You don't need any thesaurus to sort through this. It is very easy to do so without compromising your identity and peace of mind. Check out some of our top spy apps to get started.
How to track my wife's phone without her knowing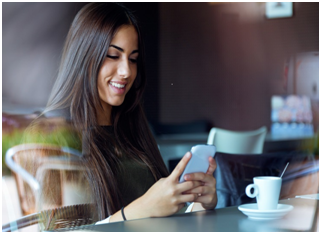 Marriage is a life-long contract and if you feel that you do not trust her then something is definitely. When you started seeing each other, you were fascinated by her wit and candor and felt you want to spend the rest of your life being with her. Trust has been the binding glue that has kept your relationship all these years and if a trust is betrayed, it may mark the end of such a relationship.
You may be getting some signals from your wife; a distracted and disinterested is not fun to be around. She may be withdrawn and stiffen whenever you touch her. May be she has something on her mind and cannot find a way of letting you know about it. But if you are certain that no fault is coming from your end, then you need to find out what really is going on.
While you may think that hiring a private investigator to tail your wife may let you know what is going on, this will not let you into what she really thinks about you. He may tell you if she is seeing someone but don't you want to find out what led her to taking such a decision? The best way of gathering the evidence you are searching for is through cell phone monitoring solutions or spy apps as we call it.
This will let you have the fine prints of her conversation with the stranger and help you know what is really going on. While your private investigator friend may say that whatever evidence you gather through spy apps will not be honored in a court of law, it will at least let you know what is going on quickly and your personal affair will not be publicly discussed.
How to monitor my wife's phone (iPhone)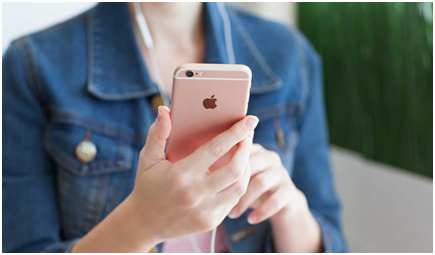 Is your wife acting cold and withdrawn? Is she no longer as communicative as she used to be? Is she sneaking around the house picking calls? Do you want to find out what really is going on? Does your wife use an iPhone? How do you go about spying on the world's most secure and private smartphone? Is it even possible in the first place? Well, I am glad to tell you that you can monitor your wife's iPhone easily.
With the tides technology has waded through this past couple of years, we have been able to proffer ground-breaking solutions to seemingly age-long challenges. This has made it possible for anyone to take control of his or her life. How do you now hack and monitor your wife's phone without her knowing?
If you know her Apple ID and password, it makes it easier to spy on her. Spy apps like Flexispy, mSpy, Xnspy and some others run a web-based monitoring facility for iPhones which allows you to monitor any iOS device as long as you know the iCloud credentials of the person. This eliminates the need for any software installation and the need for jailbreaking your favorite smartphone.
So as long as you know her credentials, you can easily spy on her once you create an account with any spy app of your choosing. If peradventure she decides to change her password, you do not have to worry yourself about anything. With the keylogging option enabled in these spy apps, you will be able to automatically record the keystrokes of the inputted password.
How to track my wife's phone (Android)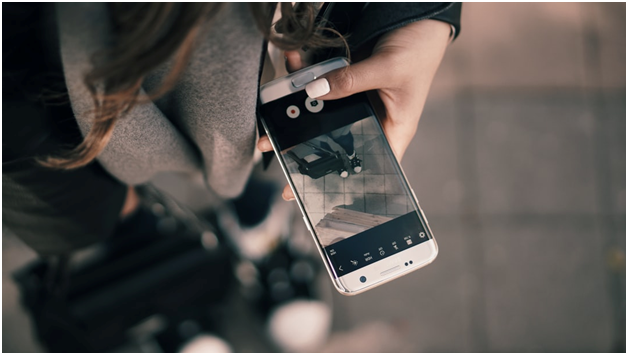 if your wife is using an Android smartphone, the process of hacking and monitoring is a little different. Primarily, the difference lies in the need for installation. You will have to physically handle the phone in order to install the software. I know you may be thinking if you can do this but you will have to brave the storm if you need to resolve this.
The installation will not take more than 5 minutes. Maybe when she is in the shower, you can quickly grab her smartphone and install it. On the matter of her discovering the spy app, it will automatically run in stealth mode. This will remove it from the application tray on her app lists and will let her know what is going on.
Tracking through email messages (No physical handling)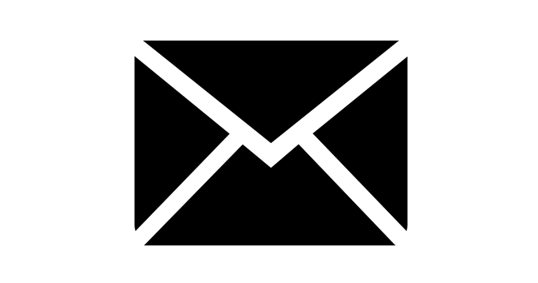 Do you feel you are not up to the task or do not know how you can get past her password to install the spy app? If you would be so kind, I will like to suggest another approach. This one can only be done by emails.
If you want to install the spy app without having to touch her phone physically, you can just send her an email containing the spy app. In the message, she will be instructed to click on the highlighted link. When she does this, her phone will suddenly be infiltrated with the spy app but she won't ever guess something of such is going on. The effectiveness of this approach all rest on whether she will click on the link in the first place.
Tracking through software installation (Physical handling)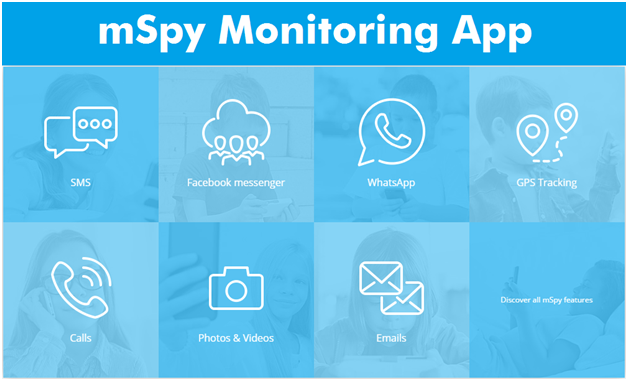 If you feel the email installation may not be effective and you can get your hands on the target phone even if for a few minutes, then this process should help you out. All you need to do is install the tracking software on her smartphone when she leaves it unattended and complete the setup once and for all. Once this is done, all her mobile activities will be sent to your online dashboard for your viewing pleasure.
All her location history, browsing habits, messages, online chats, passwords of all her sites, emails, and her files will now be accessible to you.
How to track my husband's phone without him knowing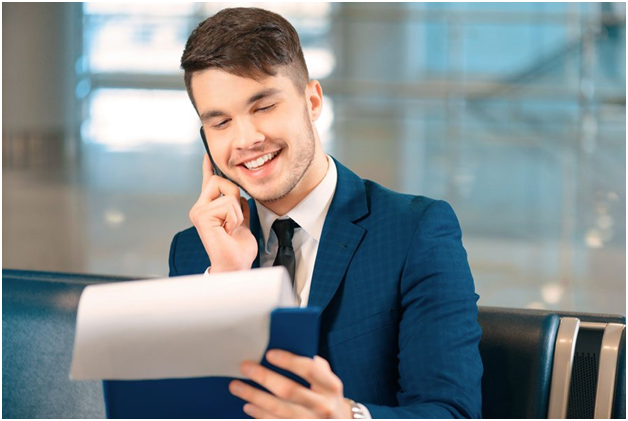 Are you having trouble trusting your husband recently? Does he get home from the office at unholy hours? Do you suspect that he may be cheating on you with another woman? If you have concerns as to the solidity of your marriage and the continued existence of your family, then you need to find out what it is he may be up to.
Catching him in the act may be out of the question here as he may be quite cunning in hiding his illicit affair. The best way of outsmarting him and beating him at this game is making use of spy apps. Now I do not mean those cheater's app that litter the internet nowadays. What I mean by spy apps are those industry-leading premium spying and tracking services offered by spy companies like Highster Mobile and other spy apps listed on our website.
Why we advocate for using their services are for two reasons:
You are certain that you are not downloading a malware into his phone or yours for that matter
You are able to reach out to them if there any issues while deploying their spy offering. If it is not to your taste, you can recall your funds so it is a win-win for you here.
Now how can you track, monitor, spy and hack your husband's smartphone without him being none wiser for this. One of the most important benefits of using spy apps is you get to keep your personal matters personal. I mean, your dirty laundry will not be hung outside for all to see. That is the exclusivity traditional private investigators do not offer. They are a third-party and if your matter is not handled confidentially, it can get to the ears of your friends and family members. But with spy apps, all information you get stays with you solely.
If your husband is using an iPhone, you can track his device without him finding out. This is all thanks to the web-based facility that these spy apps work on. What do you need to begin? Just his iCloud credentials. With the fact all data is stored centrally on Apple iCloud, you can easily monitor and track all his mobile activities when you get your hands on his credentials.When you have this, you can log on to the official website of Highster Mobile and create a paid plan with them.
From there, you will be asked to supply the details of the device you want to spy on. This is where the credentials come into play. Fill it in and once it is verified, you will enjoy unrestricted access to everything his iPhone has stored on his cloud and even his smartphone offline. His files will be accessible even if he employs a third-party security application to individually lock his apps, you will have no problem harvesting the data that you need.
For Android devices, you will need to physically handle his phone. No worries, it won't take much of your time so you won't get caught with his phone. All you need to do is install the software on his smartphone. It should take you a maximum time of 5 minutes. When you are done installing this, the spy app will automatically begin running in stealth mode so he won't catch on to what you are doing. Don't worry in both target phone cases (iPhone and Android), you never have to root or jailbreak before the spy app works perfectly.
When you are through installing it, you can now begin remotely monitoring and tracking his calls, go through hi contact lists and fish out any suspicious looking number, read his emails, view his passwords, know his whereabouts at any given time, read his messages and generally be aware of happenings in his life. You get to do all these without him ever finding out. Your personal affair still stays personal at the end of the day.
How can i track my girlfriend's location without her knowing?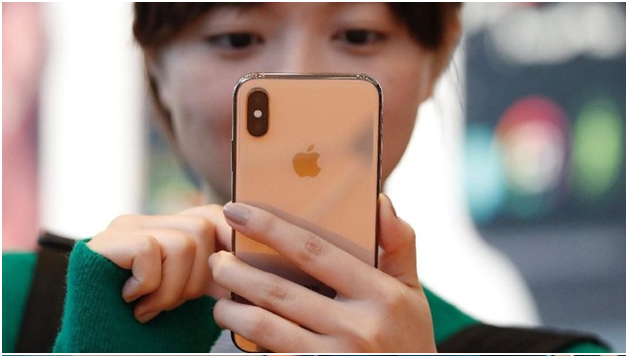 Are you getting suspicious that your girlfriend is seeing someone else behind your back? Does she give you flimsy excuses as to her whereabouts? Is she refusing to pick your calls and when you confront her about this she gives you a rather feeble excuse for not doing so? Do you or your friends sometimes see her in unexpected places? Is she secretive about what goes on in her life?
If these signs have been playing out and you find yourself at sea as to what to do then I suggest your track her smartphone with a spy app. You do not need to go everywhere she goes to know where she's been. Aside from spy apps letting you know where she is and where she's been, you will be able to go through her call history, retrieve and read all her message formats, view her videos and photos, read her emails and do so much more. You even get to remotely take pictures of her surroundings without her knowing.
All you need as I have pointed out is a spy app to do the job. Once you deploy the spy app on her smartphone, you get to also enable the geo-fencingfeature which allows you to know if she steps into another side of town without informing you.
How can i track my boyfriend's phone without him knowing?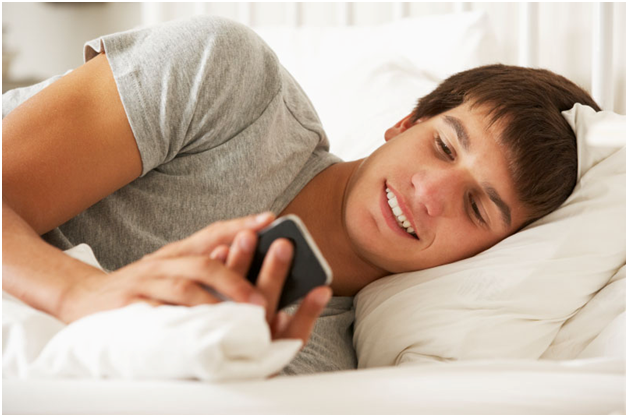 Is your man out all night without calling to let you know his whereabouts? Is he treating you as though you were a total stranger to him? Does he speak in low tone when a certain number calls him? If your man begins to exhibit certain behavioral traits you have not known him for then something is wrong somewhere. How do you go about finding out safely without spilling the beans?
You do not need to do much. All you need is a spy app. I know men are fond of saying women are not tech-savvy and they may be right. But as long as you can operate your smartphone, then you can definitely use these spy apps without any problems. They are built which such concern to your mental capacity that an 8th grader wouldn't have a problem using them.
So what do you do if he uses an iPhone, how do you about tracking this very secure and privacy-driven smartphone? Not to worry, all you need is hi iCloud credentials. When you get your hands on this, you will be able to spy on him without any hassles. Just ensure the backup option for auto synchronization of all his data to his iCloud storage is enabled so you will be able to remotely keep an eye on him.
With an Android, you will need to employ a different approach as you need to physically handle his smartphone to get anything done. If you can get a few minutes on it, quickly download and install any of our recommended spy apps. They are not heavy size-wise and they do not take time in setting up. When you sort through this process, the spy app will run in the background brilliantly concealing itself from him ensuring you get uninterrupted access to his mobile activities.
How can i track my partner's phone without him knowing?
Your partner used to be the reason you stood up every day from the bed with a smile on your face. But it seems recently your smile has been replaced with a deep sadness. You no longer connect and seem like two strangers sharing a living quarters together. No one likes living in this sort of situation especially if one partner is trying to reach out and reconnect and the other is not helping matters.
If you need to know what it is that goes on in your partner's mind, there is no better place to begin your search than with his/her smartphone. This ensures that all correspondences to and from others are stored and you can find how they feel about you and where they think your relationship with them may be headed.
How can i track my Ex's Phone?
Have you recently left a relationship and want to know what your ex thinks about you or what they may be doing? Then the only way to do this will be through spy apps. I know you may thinking how you can go about this? Just checkboyt. The link we posted earlier in the article to find out how you can go about this.
How can i track an iPhone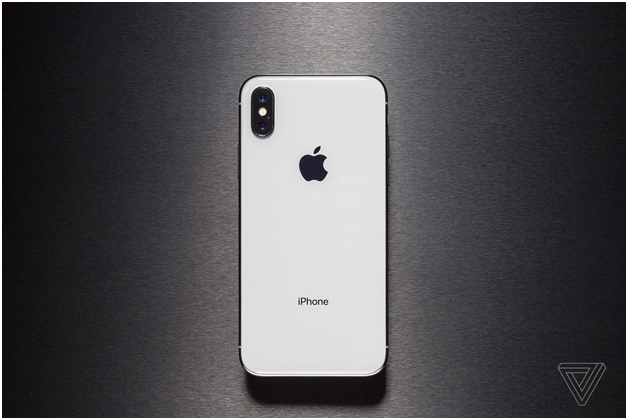 Do you want to keep an eye on your child's iPhone? Then you need not go any further. iPhones are known to be highly secure that is why people pay so much for them in the first place. But does this make it immune to hacking? Not really. iPhones can be hacked if you know the iCloud credentials of the target phone. You can now use this to fill in the details on a spy app that you feel suits your budget.
When this is setup, you will be able to go through your kid's messages and all his online contents. This will help you in knowing what it is they may be up to.
How can i track an Android phone?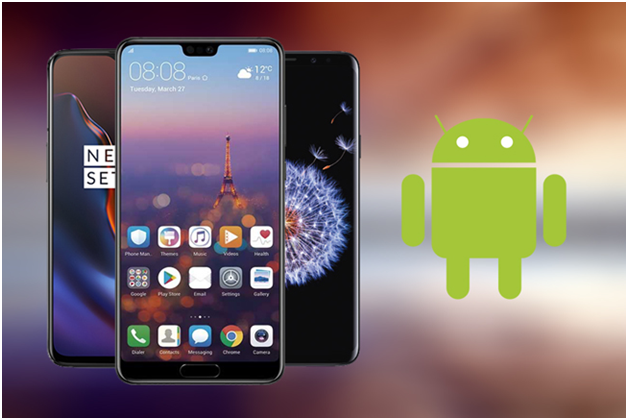 Do you want to track your kid's Android smartphone? Are you concerned about his extra-curricular activities? Do you need to ensure that your kids are not exposed to unwholesome content that may be inappropriate for their age?
The only way you can spy on way with ease would be to use a cell phone monitoring solution. A good one would be KidsGuard which ensure your kids are safe online. You will have to physically handle the target phone in order to install the software on their phone. When you are successful in doing this, you will now be able to go through their mobile activities and block certain persons from reaching out to them.