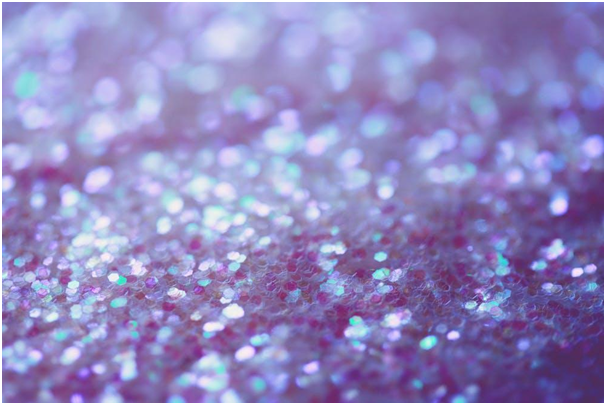 Edible glitter is a new and exciting way to personalise any baked goods and is a great way to add a unique explosion of colour without all of the saturated colours found in a lot of cake decorations. Edible glitter is the perfect decoration for special occasions and can be as fun as eating sweets.
Colour can evoke emotions and affect how you feel about something.
We eat with our eyes.
We are always making decisions with our eyes, whether it is purchasing a new product or picking a goodie from the bakery. The presentation of the product plays a huge role in the decision. You can incorporate edible glitter into food to create eye-catching effects.
What is edible glitter?
Edible glitter is an example of how technology has developed to make food more enjoyable. Edible glitter is a dusting powder obtained by infusing colour onto edible films and is trending all over the world.
There is a range of different edible glitter products, but the most common are made from mica powder pigments which are further mixed with FDA-approved ingredients to allow the minerals to be consumed. Most edible glitter is heat stable up to 450 F and freeze-thaw stable.
In contrast to sprinkles, edible glitter does not contain sugar or flavour, rendering it suitable for a range of products, both sweet and savoury. Edible glitter is easy to use and can be shaped around a variety of food objects.
How to use edible glitter
Using edible glitter on cakes can be highly creative and show off the design elements of the cake, however, baking with edible glitter is very different from using regular glitter. A little bit of edible glitter can go a long way. You can use edible glitter in a range of different ways, from adding a sprinkle of magic to boosting the colours.
Sprinklify edible glitter can be used to create fun colours on almost anything, including wedding cakes, birthday cakes, fondant, cookies, chocolate, pastries, alcoholic drinks, and even a new trend on TikTok, tea bombs!
Add a sprinkle of magic
The sparkly pigments in these products are highly concentrated to give a lasting effect with just a little sprinkle. A pinch of edible glitter will look great on a dessert, or you can use it to liven up fresh butter cream.
Boost the colours
Boost the colours you are already baking with and make it brighter and shinier by using more of the same pigments. Colours are most effective when they are used in combination with pigments of the same colours, and an even better one when there is glitter involved. This will help up-level the design and create more depth.
Get creative
Get creative and design something totally unique. Combine colours to create a special marble effect, stencil some personalised shapes, or create a colourful rainbow.
There are many ways to use edible glitter pieces in baking, the possibilities are endless. Edible glitter is widely available online and is easy to work with, even for beginners. Edible glitter is an easy way to add a little sparkle to your food.