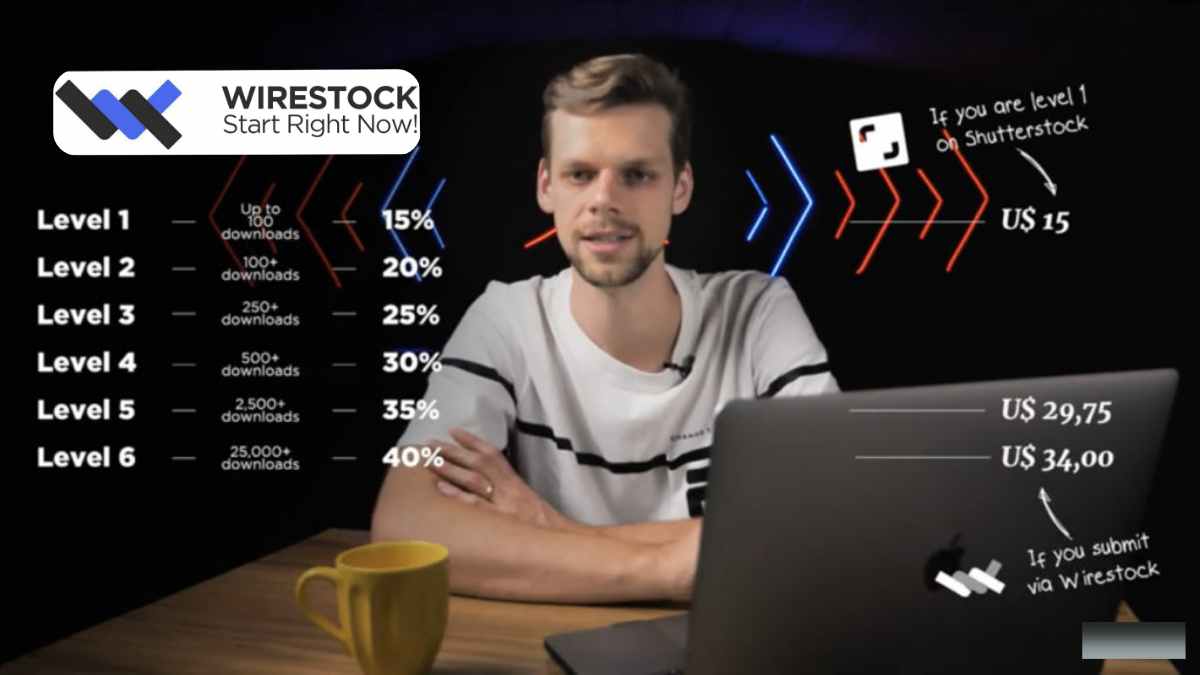 Being a creator online nowadays comes hand-in-hand with obstacles. If you've ever tried to sell your content online, for example, chances are you've become a bit overwhelmed with where to look. There are so many stock content marketplaces nowadays, that picking the right one is not only exhausting but also the mere first step in actually making money. A lot of these marketplaces require manual steps like filling out forms, keywording, coming up with descriptive captions, keeping track of payments on multiple platforms, etc. Wirestock is an antidote to all that.
What is Wirestock?
A platform designed to eliminate all the manual steps of selling stock content, Wirestock takes a load off its creators' shoulders. With a user-first approach, the platform makes sure a creator's workflow is as easy as it can possibly be, all the while welcoming fresh and authentic content from all over the world. One big draw the platform has is its Easy Submission option, through which a creator can submit content without the need to worry about keywords and captions (more on that later). On top of that, Wirestock applies a one-door access approach to all the content submitted to the platform, meaning that a creator has the opportunity to sell on multiple marketplaces all at once. Through this approach, a creator's chances of selling and making some extra money are therefore multiplied.
Why photographers should use Wirestock?
Wirestock is gradually growing to be one of the easiest ways to sell your photos online. The platform presents a great solution to a problem many modern creators are facing—the workload you would usually need to go through is completed in minutes. Through partnerships with Shutterstock, Getty Images, Adobe, Dreamstime, Alamy, Pond5, and many more, Wirestock lets creators sell on these marketplaces simultaneously, without the need for choosing. Of course, if you were to opt one or two marketplaces out for whatever reason, the platform allows you to tick them off.
Additionally, when it comes to keywording and captioning, Wirestock's team of metadata experts from all over the world ensures quality no matter where your content is shot; if you choose the Easy Submission option, that is. If you prefer doing things manually, that's completely okay. Make sure to add relevant keywords and captions that most accurately describe what can be seen in your content—this is done so that clients have an easier way coming across your content when searching for it.
Other selling options on the platform
Marketplace sales aside, Wirestock has recently launched a Personal Shop for its creators. Available to Premium users, the shop is essentially a space created, curated, and price-controlled by creators themselves. The shop allows for the selling of prints, collections, and digital licenses from one single space—complete price control and zero comission. This is yet another way Wirestock is helping its creators diversify their income.
Getting Paid on Wirestock
Wirestock's dashboard is the go-to place to check and keep track of your earnings. It even allows for the withdrawal of royalties through one single request; the only thing you would need is a minimal threshold of $30. On top of that, the dashboard is a place for a lot of great info; you can find out which marketplace is making you the most money, seeing your overall stats, and even sharing a referral link that gets you 10% of your referee's royalties for over a year.