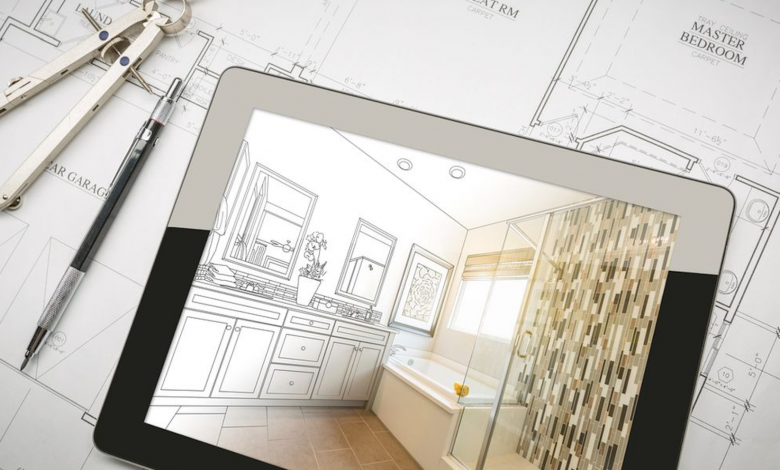 As 2020 ushers in a new decade it also presents the opportunity for interior decorators to make their mark on the decade.
As 2019 came to a close, we looked at the hottest trends as they grew to see what is in store for the world of interior decorating. We have collected the very best of those into a convenient list so you do not have to do the same research we did.
1. Calm Tones
White and grey have been the automatic choices for far too long and now it is time for colours to take over. New tones like Tranquil Dawn are quickly becoming all the rage offering a nice alternative to the traditionally sterile shades of white. This may be a very soft and neutral take on green but it is still green.
First released in 2019's autumn, Tranquil Dawn is incredibly versatile and it is only one option among many. For those who are not quite ready to let go of tradition, it can be cooled further with hints os grey. On the other hand, it is also possible to add a touch of cream and pink for a little extra warmth.
2. Tons of Texture
Colour is only one aspect of the general trend towards making interiors more exciting. In 2020, we are seeing more texture for added interest than we have in a very long time. Different textures can be layered up to add depth by utilizing similar colours. This is especially great for those who are fans of using fewer colours as it presents plenty more options for exciting variation.
In the kitchen, we are seeing more patterns on our cupboards, drawers and work surfaces. A black and white chevron floor combines wonderfully well with scale-patterned black drawers and cabinets topped off with black-veined marble.
3. Traditional Prints in Modern Rooms
Speaking of scale patterning, chintz is making a comeback. For those who are unfamiliar, chintz is the style of printing a traditional repeating pattern on top of a light background. This older style is coupled with modern furnishings and the two look great together. It is all about the contrast that works to bring out the best of both worlds.
4. Concealed Kitchens
Plenty of people hide their pantry or fridge behind integrated cabinet doors but 2020 is the year where more people are taking things a step further by concealing their entire kitchen. Pretty much every aspect of your kitchen can be neatly tucked away behind clean, flat panelling which maximises the space available.
This minimalist trend is partly due to the ever-smaller living spaces we have to deal with. Instead of cluttering valuable space with items like kettles, blenders, knife blocks and other odds and ends you can be left with clean surfaces where everything you need can be quickly restored. Some kitchen designs even make it possible to hide larger items like taps or entire sinks. This is perfect for kitchens that double as open-plan diners or that function as part of a studio. Even dedicated kitchen rooms get an upgrade from this type of design as it does more than save space, it looks great too.
5. Extra Social Spaces
This is pretty much a direct follow-up to the hidden kitchen. As mentioned, many people are finding that space in their homes is at a premium but a lot more people are also staying in to entertain rather than going out. The result is an effort to maximise space and then decorate the result in what can only be described as bar-punk.
Think bar cart, cocktail chairs and even a hint of neon. Plenty of these decorations were traditionally used outdoors but there is no reason they cannot be brought inside and turned on to liven the place up for an evening of fun and drinks with friends.
6. Animal Prints
This one is all about finding flair in the little things. No-one wants their home to look tacky and a huge zebra skin style rug is not often a good look. However, these patterns look great when they are used on a much smaller scale, particularly when the colours matched. The aforementioned zebra-style will look great when used in small places around that black and white kitchen we described earlier. Combine it with your hidden kitchen and transform your empty surfaces into varied and exciting work-surfaces and then back again as the mood takes you.
7. Two-Tone Cabinets
We have said it before and we will say it again. White is out and colours are in. Not only are we painting our cabinets these days but we are doing so with two colours. Lots of people are picking something dark for the lower cabinets and then utilising a brighter shade for everything higher up. Combine this with your hidden kitchen system and you have a simple way of colour coding your doors to remember where things are hidden.
Paint is not the only way of achieving this look either. Instead of picking two colours, you can always keep one colour scheme and pick two contrasting materials or patterns instead. The best part about this trick is that there is a way to incorporate it into every single kitchen style. More colour is always better regardless of whether your cooking space is ultra-contemporary or super-traditional.
8. Maximalism
Scandinavian decorating styles have all but dominated interior design for the last decade and it looks like things are finally changing. Instead of minimalist lines and colours, people are looking for new flamboyant ways to express themselves through their homes.
This does not mean cluttering every space with a ton of objects like cushions, blankets, plants, devices and more. Instead, it is all about drawing attention to specific items. Strong bold patterns, feature pieces of furniture that do not quite match anything else and basically anything that makes certain aspects stand out. This may not always be the easiest look to nail but when it works, it looks incredible.
9. Crittal Windows, Doors and Frames
These black frames have been making a strong comeback and it is easy to see why. Open-plan is one of the most popular apartment and house layouts right now and these stylish frames do a lot to separate spaces without blocking them off. They let in tons of light and serve tons of purposes from windows to doors, room dividers and shower screens.
10. Scalloped Edges
Clean, straight lines may define the shape of our furniture but curves are where it is at when it comes to patterns. Fish scale tiles are increasingly popular both in bathrooms and kitchens and it works just as well on the floor as the walls. This is all part of our new-found love affair with patterns and contrast and these graceful shapes do a lot to break up otherwise featureless and flat areas.
11. Terrazzo is Back
Fashion really is about cycles. Terrazzo was cool in the 1970s and hated in the 1990s and now it looks like it is back 50 years after its popular inception. Once upon a time, this style was strictly for bathroom and kitchen floors but now we are seeing it creep onto cabinets, work surfaces and even entire bathroom suites.
If you like the pattern but do not want to take it too far, there are plenty of smaller ways to utilise it too. There are plenty of smaller objects available that will look great as a contrast point when this unique pattern is colour-matched to the rest of the room.
12. So are the 1970s
Terrazzo is just one feature of the 1970s making its return in 2020. Colour was a big deal in the '70s and we are seeing its return today. Warmer tones like reds and oranges are growing more popular and with all the strong patterns it is easy to see why people are reminded of how things were 50 years ago.
Of course, it is not exactly the same. No-one is about to wallpaper their bathrooms with orange and brown flowers or anything quite so strong. Still, the retro influences are definitely creeping in with the general choice of colour and a desire to break up plain surfaces with bold patterns. The result is something that is perhaps the best of then brought forwards to now.