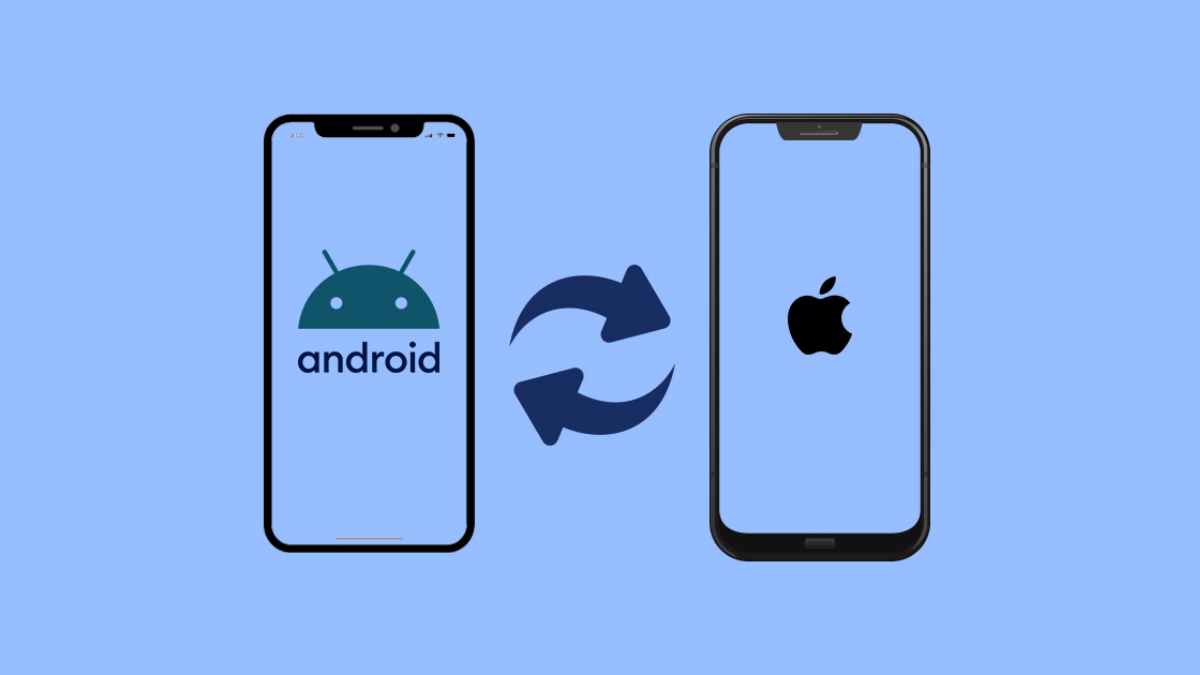 These days it's not uncommon to upgrade to a new phone every two or three years, especially if you have the money and are looking to get the best and the latest. Perhaps the most inconvenient part of switching is that you'll need to transfer all the information and data from your old device to your shiny new investment. There's no easy way to do this, except with the help of a capable software.
If you're wondering how to transfer whatsapp to new phone, then you've come to the right place. Thankfully, you can use iToolab WatsGo to turn a dreaded and tedious task into an effortless one.
Is iToolab WatsGo the Best WhatsApp Data Transfer Software?
WatsGo is an all-in-one WhatsApp/WhatsApp Business transfer software if you want to transfer WhatsApp to a new phone. The developers have made it super easy to use, and added several neat features so you won't have to open any other transfer or backup app as you're transitioning to a new smartphone device.
WatsGo Features
WhatsApp Transfer to Any Phone
Instead of having to use multiple software to find the exact WhatsApp transfer device you need, you can just forgo the process and turn to WatsGo. The software can transfer whatsapp from android to iphone, iPhone to Android, Android to Android and iPhone to iPhone. No matter the model of your old device or the brand of your new phone, you can rest assured that WatsGo can do the job.
iToolab's platform works on all WhatsApp services, including Business. Even more astounding is that you won't need to do a factory reset on your iPhone.
Transfer All Your WhatsApp Data
iToolab says that all WhatsApp data will be transferred to your new phone, which is amazing to say the least. Unlike other WhatsApp data transfer tools, you can make the software do it all, including transferring videos, contacts, documents, audio, images, message, call history, stickers and even your favorite wallpaper.
The best thing is that you won't need to manually transfer each specific data one by one- WatsGo will auto-detect and follow your instructions. After you set it to 'go', WatsGo will proceed without any further input from you.
Superb Transfer Success Rate
WatsGo boasts a high success rate in completing all data transfers from your old phone to your new phone. The software uses the latest cutting-edge WhatsApp transfer technology to collect more than 20 different types of data and funnel them through to your new device.
What's equally impressive is the fact that no data will get left behind (if you chose to), and WatsGo has a lightning-fast transfer speed that's up to three times more than any similar tool out there.
Robust Backup, Restore and Export Process
More than just a one-use transfer tool, WatsGo can back up, restore or export your WhatsApp data from your Android or iPhone. If you don't have the time to transfer WhatsApp to your new iPhone 14, don't worry- you can import WhatsApp backup to new device on your own time.
WatsGo allows iTunes backup history and restore to target device on both iOS and Android phones. You can also choose from a backup history list and get any of them on your mobile. Furthermore, you can backup WhatsApp to computer if the storage space on iCloud or Google Drive isn't enough.
How to Transfer WhatsApp from Android to New iPhone (iPhone 14) with WatsGo
The kicker of using WatsGo to transfer whatsapp from android to iphone is that it's so easy, anyone can do it. The tool is intuitive and does nearly everything by itself. There are no complicated steps and the WhatsApp transfer itself is virtually a one-click process.
Basically, all you need to know how to transfer whatsapp to new phone is three steps- Choose WhatsApp, Connect Your iOS and Android Device and Start to Transfer.
Step 1. Get the official WatsGo app from iToolab. Download the software and wait for your computer to finish installation. This shouldn't take you more than a few minutes with a decent internet connection and a capable computer.
Step 2. Open the WhatsApp transfer tool and select WhatsApp from the list. At this point you'll want to connect your old device and eventually, your target device or in this case, your new iPhone 14. Let the software back up the whatsapp data, which can take anywhere between 15 to 30 minutes and depending on the size.
Step 3. Once WatsGo has finished backing up all your WhatsApp data, it's time for the transfer. Click the 'Start' button, then sit back and wait for the WhatsApp transfer software to transfer your WhatsApp data from Android to iPhone 14. If your aim is to back up WhatsApp from phone to computer, choose the appropriate option and let WatsGo do the rest.
Why Should You Use WatsGo to Transfer WhatsApp to iPhone?
Instead of making it hard for yourself and resume exploring your new phone's features, we recommend you try WatsGo. It has all the features you need, and it supports more than 6,000 Android brands. You should have no problem with transferring your valuable WhatsApp data to your brand new iPhone 14.
Having to open or use iTunes won't be necessary, as you can back up or restore from Android to computer. If you opt for WatsGo you won't need to worry about leaving some of your most important data behind. A high success rate means you won't have to retry over and over just to get your WhatsApp to your iPhone.
Conclusion
The best kind of WhatsApp transfer tool is one that makes you feel like you haven't transferred to a new phone at all. When you open WhatsApp, everything you have on your old phone will be there, including your contacts, conversations, snapshots and others.
WatsGo makes it easy for you to make the switch from an old phone to a new phone, data transfer-wise. The software eliminates pain points such as having to use iCloud or Google Drive, as well as iTunes to transfer WhatsApp from Android to iPhone. Try it today.