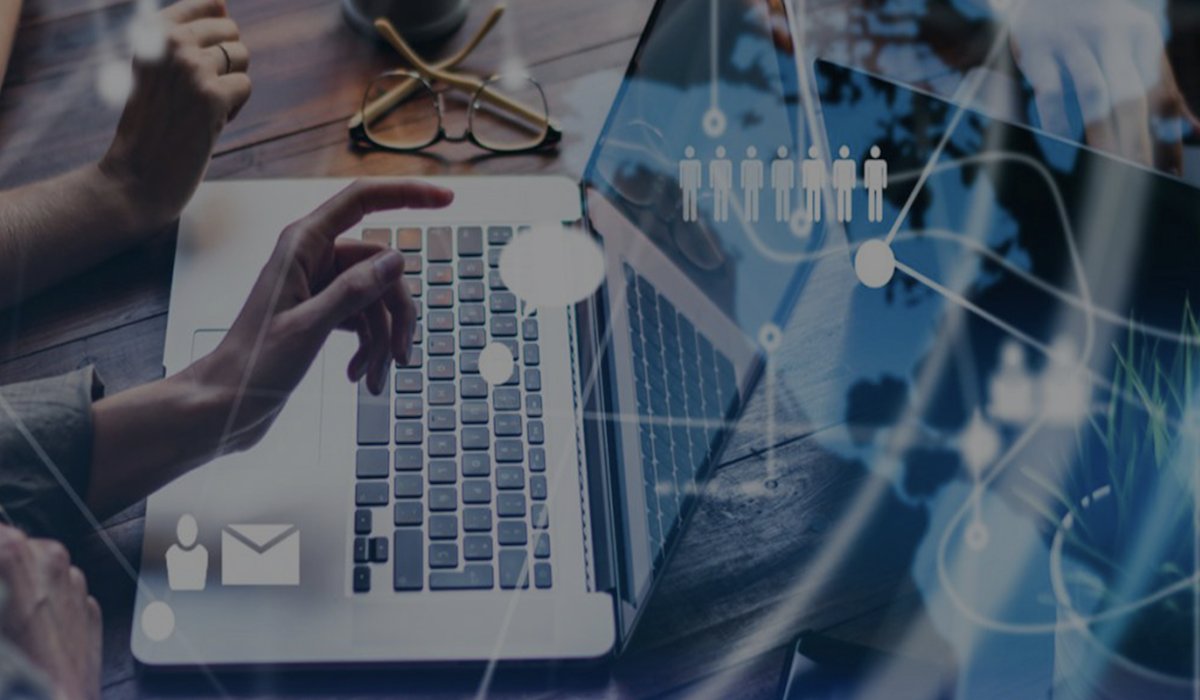 If you are looking to turn prospects into business relationships, then Microsoft Dynamics 365 Marketing is the right tool for you. Dynamics 365 CRM has many features and benefits. Its marketing module is essentially one of its most robust automation applications. It is easy to use and seamlessly integrates with all Microsoft technologies. Furthermore, Microsoft Dynamics 365 for marketing also has built-in business intelligence features that further strengthen its marketing capabilities.
Why Dynamics 365 CRM?
Microsoft is the front runner when it comes to building, deploying, and supporting advanced CRM solutions. Microsoft Dynamics 365 is a streamlined, automated solution that caters to multiple business avenues, including sales, customer satisfaction, marketing, and productivity. Whether it is marketing, business intelligence, account management, sales automation, customer service improvements, order management, or collaboration Microsoft Dynamics 365 is integral for the overall business strategy for a scaling organization.
Microsoft Dynamics 365 Partner Network
Microsoft Dynamics 365 partner ecosystem offers expert assistance and support in obtaining, employing, and enhancing your Microsoft Dynamics 365 applications. Microsoft has a vast partner directory with multiple partners spread across the globe. This worldwide Microsoft Dynamics 365 partner community aims to help users assess, implement, and optimize their Dynamics 365 solution. A Dynamics 365 partner can help users evaluate new solutions, customize the existing solutions to meet their exact needs, and offer support, consultation, and approvals as the business progresses.
Dynamics 365 for Marketing
Microsoft Dynamics 365 Marketing module empowers users by building campaigns for their products with constant tailored messaging that keeps contacts engaged. The buyer's journey is visible to the user with a full-circle customer lifecycle view helping the company's marketing and sales team understand more about customer engagement and gain more business. Dynamics 365 for Marketing allows marketers to create demand, locate sales prospects, and forward them to the sales team. Microsoft Dynamics 365 CRM supports a streamlined, automated, and efficient marketing process all the way, from discovery to close.
Microsoft Dynamics 365 for marketing is a complete marketing application. It has many functionalities that are enough to do multichannel marketing activities, efficient communication with customers, continuously assess and enhance marketing performance. The Microsoft Dynamics 365 marketing app offers solutions for the fast-paced, competitive world where marketing is the key differentiator for most products/services.
By leveraging Microsoft Dynamics 365 for marketing, users can benefit from a wide range of features that improve customer satisfaction, lead generation, visibility, and overall efficiency. These features include:
Customizable visuals for email communication along with online content for marketing initiatives.
Microsoft Dynamics 365 for marketing comes with a series of customizable emails and landing page templates that help amplify the digital voice of a company. Additionally, the platform is an easy-to-use intuitive drag and drop tool that helps create content quickly and help brand the company's content to encourage lead scoring.
Nurture leads with interactive customer journeys and personalized experiences.
Users can utilize the Dynamics 365 CRM's drag-and-drop designer to create an automated, personalized, multichannel campaign. They can generate follow-up activities, launch workflows, and nurture their leads through an overall interactive, customized experience. Every contact in the target audience can be promoted via a personalized journey, and campaigns can be tracked easily to assess the results and decide how the company can create long-term relationships.
Benefit from LinkedIn's business audiences.
Microsoft Dynamics 365 can help marketers tap into LinkedIn's business process by empowering them with quick targeting and connecting features. This means that the marketers will have access to the right LinkedIn audiences by importing the leads generated with LinkedIn's own tools directly into the CRM.
Seamless information flow and collaboration across teams.
With Microsoft Dynamics 365 for marketing, marketers can share information about leads and contacts within departments and recognize the impact of interactions on outcomes. They can integrate the sales and marketing process to automate follow-ups and track lead progress across its lifecycle.
Develop a deeper understanding of your leads.
The marketing module of Dynamics 365 CRM is designed to help users understand their leads and get an overview of the market. The marketing module enables the users to connect their processes to a single source of information. By doing so, both sales, marketing, and relevant stakeholders have access to data, key contacts, opportunities, and recent activities.
Powerful dashboards that track marketing performance.
With Microsoft Dynamics 365 for marketing, users can analyze and document the return on investment (ROI) on the marketing activities. The marketing module equips users with robust dashboards and reporting capabilities that track all marketing initiatives' performance and identify the profitable lead sources and activities.
Automated lead scoring that allows for more wins.
Users can set up automated lead-scoring rules in the marketing module of Dynamics 365 CRM to automatically identify hot leads based on interactions and customer journeys. The system will automatically route a lead to the sales team if it meets the agreed-upon or predetermined score.
Actionable survey results that foster revenue and growth.
Marketers can easily and quickly create surveys that allow for actionable feedback from customers and help them understand customer needs and expectations. This allows marketers to focus on building long-term relationships that generate revenue.
Meet specific business needs with customizations
Microsoft Dynamics 365 for marketing is easy to customize. Users can make basic customizations by using add-on tools or the tools built right into the application. Third-party packages can be downloaded from the AppSource, and users can also consult with Microsoft Dynamics 365 partners to get expert help. Microsoft Dynamics 365 utilizes the same platform and database for its sales and marketing modules, allowing both the sales and marketing teams to share data, records, and knowledge to create advanced customized capabilities targeted towards increasing revenue, conversions, and sales.
Conclusion:
Microsoft Dynamics 365 for marketing seamlessly connects with other solutions within the Microsoft platform, making it a highly customizable, powerful application that empowers sales and marketing departments with tools that make them cutting edge. The application allows users to gain a deep insight into marketing endeavours, streamline customer journeys, and offer customized experiences for their clients. It allows users to view customer journeys and eliminate problem areas. Dynamics 365 Marketing automates the entire marketing process and helps marketers obtain qualified leads, personalized communication capabilities and a higher return on investments (ROI).