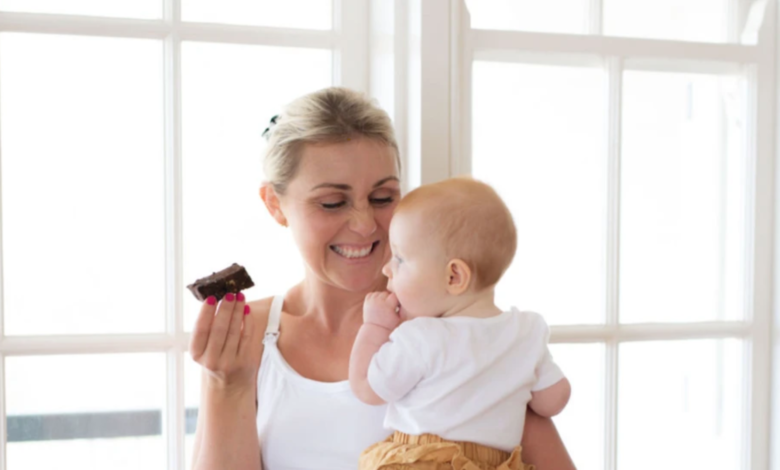 Women struggling with breast milk production can turn to Milky Mama for effective solutions. There are many reasons why a new mother may struggle to produce sufficient amounts of breast milk, and many females find themselves unable to provide the right levels after returning to work. This is because they need to feed their babies every few hours in order to produce more. Milky Mama offers a hot of lactation support products that ensure babies can get the milk they require whether mom has returned to work or not.
Tasty, effective treats
Products manufactured and supplied by Milky Mama include lactation cookies, brownies and smoothies. 20,000 women around the world have been able to enhance milk production after using Milky Mama products. The products are ideal not only for women who have recently given birth but men, children and pregnant women looking for tasty treats made from natural ingredients.
Overcoming breastfeeding obstacles
The brand founder is Registered Nurse and International Board Certified Lactation Consultant Krystal Nicole Duhaney. Krystal is a mother-of-two who used her nursing expertise and baking skills to create treats that helped her produce more milk. When her recipe proved successful, she launched Milky Mama to help other women to overcome lactation challenges. The brand's emergency brownies have become particularly popular over recent years and allow new mothers to provide access to breastmilk quickly. Milky Mama products enable some women to produce so much excess milk they have been able to donate to other mothers.
Pump-free solutions
Another big reason for using Milky Mama products is that they enable women to go pump-free. Other key parts of the Milky Mama catalogue include tropical ice tea, herbal supplements and lemonade for lactation support. Milky Mama has also inspired a "village of support" which has seen mothers from around the world share tips and advice on breastfeeding, lactation and other parenting-related topics. A Facebook chat session is held every week, and a lactation support group has proved indispensable for many fans of the brand.
A rising profile
Milky Mama has also won the approval of several celebrity parents, including Coco Austin, wife of rapper Ice-T. Austin took to Twitter to say she was now "obsessed w/@MilkyMamaLLC lactation treats". Most Milky Mama customers see a dramatic increase in their milk supply levels. Around 9 out of 10 women have reported increases. Most women note results after a few days, though some experience changes after a week.
Intolerances and allergies catered for
Customers that need to work around food intolerances and allergies can get in touch with the customer service team to source suitable products. Shipping normally takes 1-5 days. The Milky Mama team have remained busy throughout lockdown, ensuring COVID-19 has been no barrier to feeding newborn babies around the world. To get the best results, women can consume at least two cookies or 1 brownie or smoothie each day alongside a beverage. Some customers have even taken the step of hiding the products so they can't be consumed by hungry family members within the first few days of packages arriving. If Milky Mama products haven't been consumed after a week, they can be frozen. This will maintain their freshness. These preservative-free products can be frozen for up to two months. Customers concerned about Fenugreek will be pleased to note that the products are free from this ingredient, which can cause colic, excess gas, low blood sugar as well as breathing problems for asthmatics.
Cutting the cost of lactation support
Deals and discounts are frequently made available by the Milky Mama team. To avoid missing out on these offers, they can follow Milky Mama on Facebook and Instagram, where details are normally posted. As the products have become so well-known, more and more international customers have started placing orders. Those interested in becoming Milky Mama brand ambassadors can follow the company on Facebook and Instagram and express an interest in promoting the products. The team select a different brand ambassador each month. The company has almost 350k Facebook followers, with almost 250k people following the team on Instagram.
A close-knit customer base
Milky Mama run a host of services to assist mothers facing lactation challenges. The in-house lactation consultants provide advice on relevant topics like latching, flange sizing, pumping and back-to-work planning. Customers near their Rancho Cucamonga, CA can attend the local breastfeeding and lactation support group, and more help is available online for those based elsewhere.
Employment empowerment
The Milky Mama program team work with a range of businesses to ensure their female staff can get the right lactation support. The company has helped other businesses source solutions including portable lactation rooms, virtual lactation consultancy services, breastfeeding support boxes and hospital-grade breast pumps. Meanwhile, the Doula Team have been supporting families to make birth experiences as fulfilling as possible.