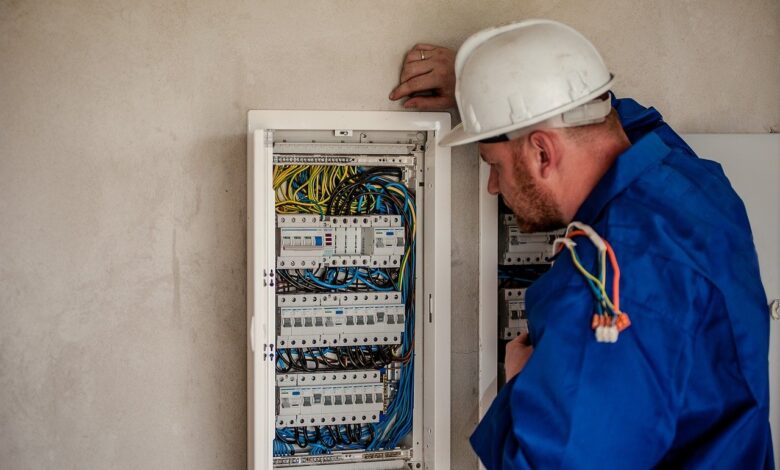 Online platforms have made it easier for us to search and hire anyone easily. All these sites and content sources make it easy for users to find a reliable Electrician Edinburgh.
When it comes to hiring an electrician, safety really is key so it's imperative that you research and hire an electrician with the right expertise to complete your project. After all, the more complicated the job is, the more you require a professional pair of hands.
When you are hiring an electrician for the first time there are a number of factors worth considering :
Thorough Research
With so many online research platforms available, researching an electrician's qualifications, experience and reviews has never been easier.When completing your research try keeping your requirements clear,
Is it a verified site? Can you trust the reviews from there? What kind of technicians are available there? Keep these questions in mind while looking for electricians.
Qualifications and Skills
The electrician you chose must be certified to complete any electrical project safely. Check available documentation mentioning qualifications & if you can also ensure that these qualifications are up to date.
In the United Kingdom, an electrician is generally someone who has completed a 3-4 year apprenticeship and holds a Level 3 technical and vocational qualification or Level 3 Diploma.
You need skilled hands in the electrical department so making sure the electrician you choose is both correctly trained and certified is very important to ensure the safety and smooth running of your project.
Customer Reviews
Reviews help to get a better idea of work previously done by the electrician. Customer feedback and reviews give an outline of an electricians core skill set, value for money and reliability. It may also be a good idea to look for these aspects as well when completing your online research
– Professionalism
– Reliability
– Skills
– Punctuality
– Value for Money
– Qualifications
– Availability
– Aftercare Service
If you are looking at hiring an electrician via an online platform, make sure that you check for reviews before proceeding, It's important to remember that reviews can also be obtained from people you know who have used these services previously. Word of mouth and recommendations based on personal experience really are a great resource to consider.
Insurance is Key
Electrical work can be very risky at times. However, it becomes crucial that your electrician is insured and protected.
Do check if they have all correct insurance policies in place. This really is necessary to ensure that should something unforeseen happen, you, your home & your possessions are both protected and safe.
Be Clear on Price
Before hiring anyone, be clear about the price and any advance payments required. Failing to discuss the price is another common mistake and can lead to problems further down the line.
Not being clear on costs in advance may lead to job delays and further issues as your project progresses. Always remember to discuss the payment options before hiring the electrician.
Availability & Emergency Call Out's
Electrical problems can occur anytime, so it becomes important to know the availability of your chosen electrician. You might require a quick inspection due to a situation which may potentially be classed as an emergency,
Do they have 24-hour availability? Are they just a call away? Consider asking these questions.
Correct Documentation in place
Not a lot of people will ask for contracts when hiring an electrician. However, it's always better to have documentation consisting of the electrician's contact details, qualifications / accreditations,price and any other associated details.
Do thorough research and keep the above-mentioned points in mind for hiring a pro