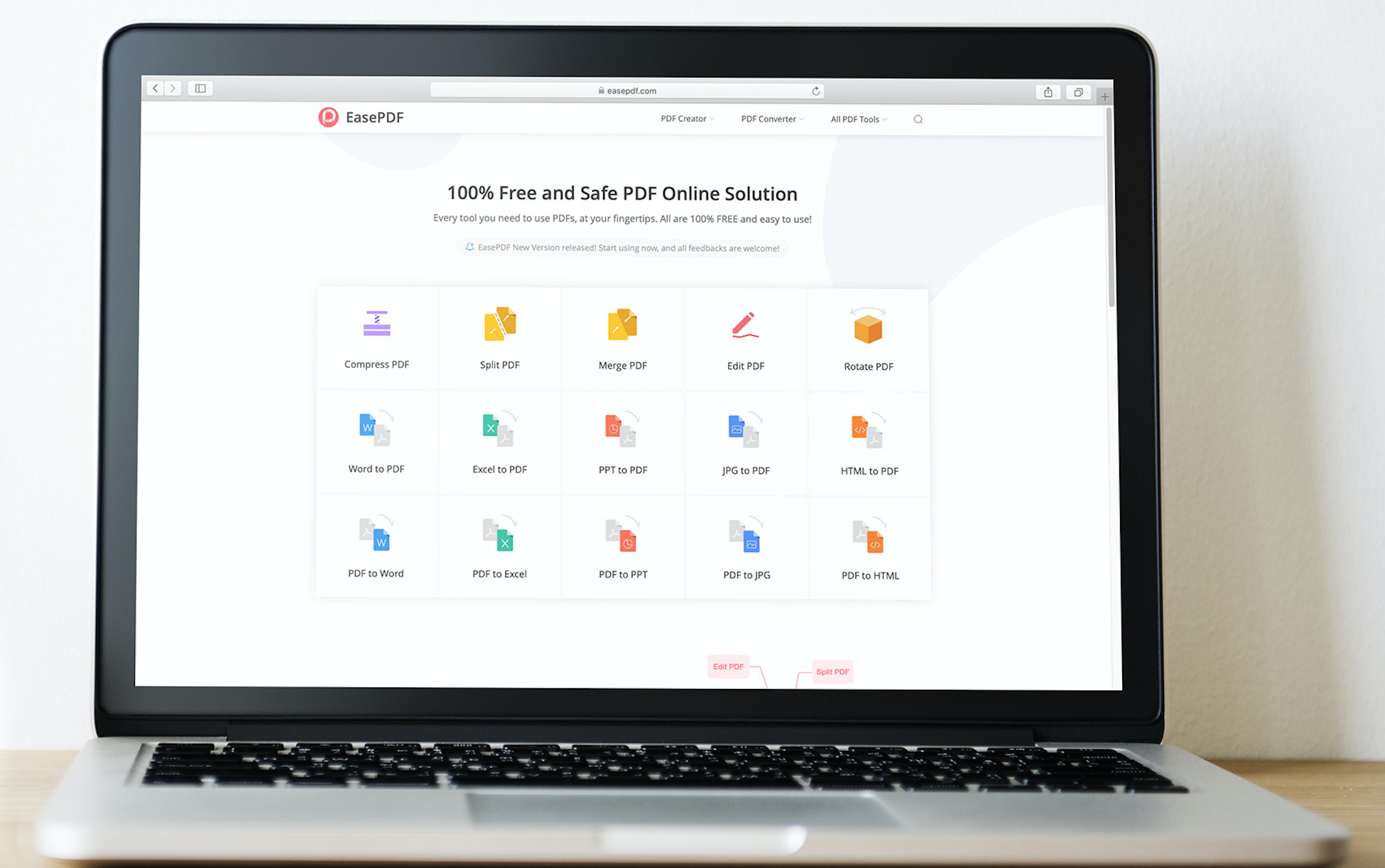 Advantages of adding page numbers
Adding page numbers is the best way to guide readers through a PDF document, enabling them to have quick access to the important parts. Moreover, you can select the necessary content that you need to print according to page numbers. I want to number pages because I can easily know which page I am reading, and next time, I can get into the page without scrolling down all the PDF pages one by one.
Why choose EasePDF?
EasePDF is the best Online PDF Converter for free, where there are more than 20 tools that make users enjoyable. You can add page numbers to PDF files with ease on this website. This number-adding tool offers you flexible options so that you can set the position of page numbers, the page range, the first number and more. And you even have the option to start from a number other than 1. What's more, it also respects users' privacy, because all files users upload to EasePDF are provided with a 256-bit SSL Encryption and will be permanently deleted from the server within 24 hours.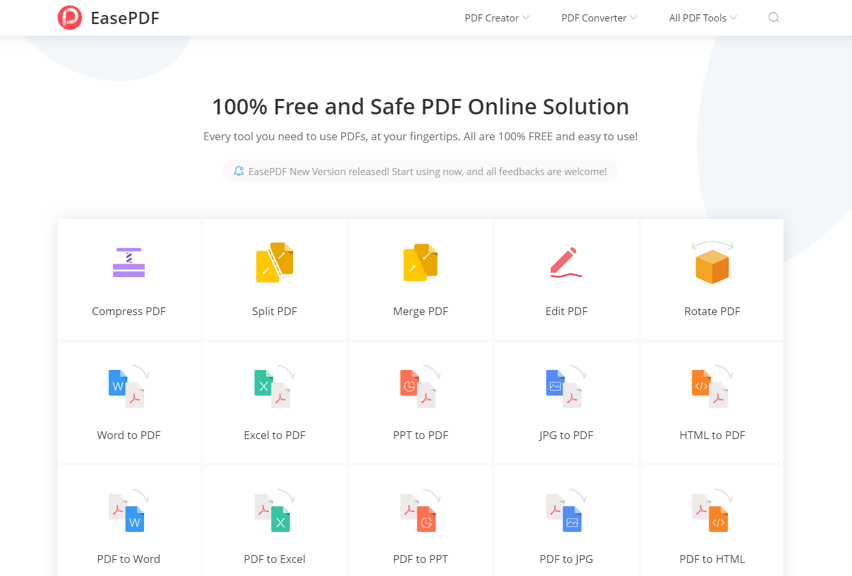 How to add page numbers to PDF files?
Now, let's take a closer look at this tool and see how it works.
● Step 1. Navigate to EasePDF, find the All PDF Tools icon on the top right corner and then head into Add Page Numbers.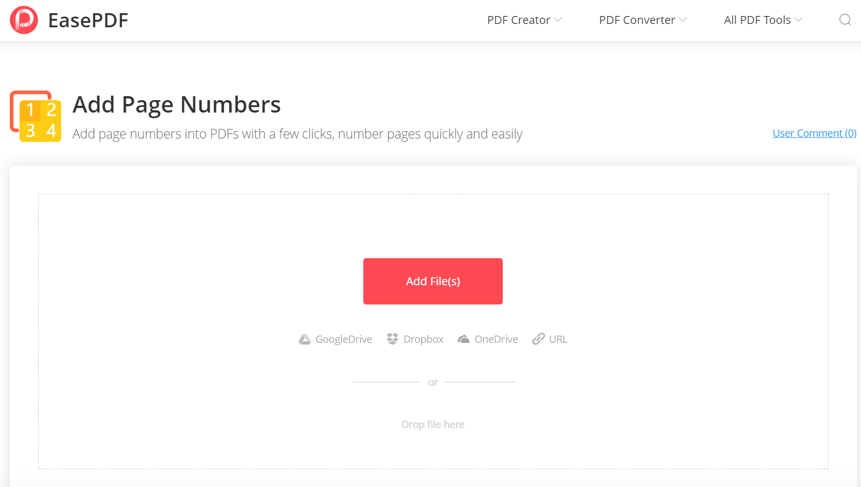 ● Step 2. Now you can upload your PDF file that EasePDF supports to the server. Ways to upload your PDF file are as followings:
Click the Add File(s) button to select the targeted PDF file from your computer.
Upload the PDF file by dropping it into the loading area.
Import the PDF file from your cloud account, like Google Drive, Dropbox, and OneDrive.
If you only have the URL address of the PDF file, you can copy and paste the link after you click on the URL icon.
● Step 3. Now you have a preview of all your uploaded PDF pages on the top. On the upper-right corner of each page, you can see an Enlarge icon, which helps you better know what content all the pages are. There are four option boxes, including Position, Pages, Formats and Numbering, set on the bottom. Page numbers can be placed on the top left, top center, top right, bottom left, bottom center and bottom right. For example, I choose to number pages on the top right, so you can see red dots mark on the corresponding position.
● Step 4. Now you should define the page range and select the first and the last page according to your needs. It might be the whole document or a particular sequence of pages. Then, select the format of page numbering and start page numbers from any numbers. Your page numbers don't need to start with 1 on the first page.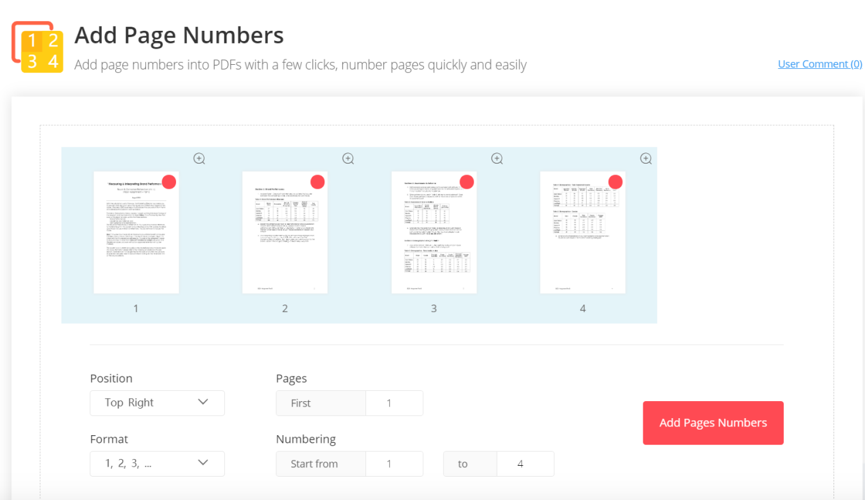 ● Step 5. Once you finish the settings, you can click the red Add Page Numbers icon to export a new PDF file. Then wait seconds for the uploading and processing of your file.
● Step 6. Download the PDF file. Now you are able to save the file to your local computer or to your cloud account again. If you want to share the file, you can copy the URL link that EasePDF creates for you. However, as we have mentioned above, the server will delete the file automatically in 24 hours, so the link is only valid in 24 hours.
Verdict
I think you don't have any trouble adding page numbers to your PDF files with EasePDF after reading the straightforward steps above. Compared with others, it doesn't ask you to create an account or sign up for it, which brings convenience to you and secures your personal information. Also, the flexible options of this page-numbering tool meet most of your requirements. So take a bold try, you will have a different experience.