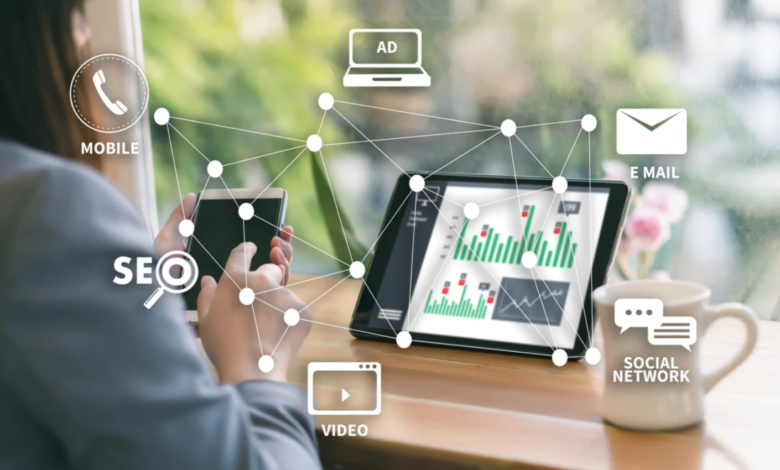 The world of digital marketing is evolving. It involves traditional marketing channels since the online world allows businesses to directly interact with their customers with larger opportunities.
The growing competition demands more attention to developing great marketing strategies. New types and marketing approaches come into play. Hence, the situation sometimes becomes so complicated, that only a professional ecommerce digital marketing agency manages to solve it.
Regardless of the types and strategies, all of them share a common goal: targeting and reaching potential customers, who will be a base for sales and business growth. Sometimes the integration of these strategies bring better results.
For example, if SEO services for ecommerce websites and PPC strategies work together, they will target more customers, than using them separately.
While speaking about effective marketing, it is worth mentioning P2P (peer to peer marketing). Although it is not a new concept, putting it into practice will bring your business many benefits.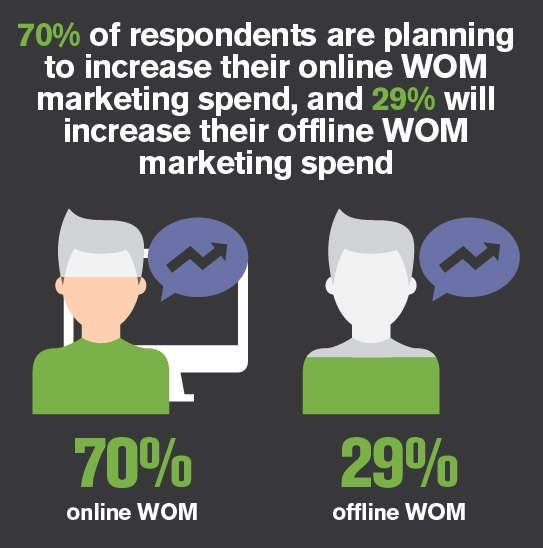 What is a Peer to Peer Marketing?
People trust recommendations. The number reaches up to 92%. It shows how important peer to peer marketing is.
Peer to peer marketing is a powerful approach. Its importance is under the fact that a customer's decision-making process is based upon other customers' opinion. The cycle may include friends, associates, family members and so on.
Customer engagement here plays a vital role. Many platforms like Quora, Google Reviews can be ideal for peer-to-peer activities. This marketing approach can be either beneficial for your business, or vice versa. The reason is that your business is promoted by other people, and they share information, which your new potential buyers trust.
Does it Really Matter for your Business?
Most of the customers trust the recommendations of their peers more often than the ones they see on ads. Besides, 91% of people read product or service reviews before buying. It means that mostly people give much importance to others' experience in the same situation.
Google also gives reviews an important role and it has become an essential ranking factor. That is why all marketing experts claim that it is fundamental to give brief and satisfying answers to all types of reviews, no matter if it is negative or a positive one.
A step-by-step Approach for an Effective P2P Marketing Results
Using P2P marketing demands efforts and active strategies to bring desired results. If you succeed in your efforts, you will manage to deliver amazing user experience and give your customers great reasons to recommend your business.
The growing competition and the growing number of similar brands and businesses bring P2P marketing to another important level. Besides search engine ranking, social advertising, email marketing or other well-known strategies, you manage to promote your business in another alternative and creative way.
If you work well, you will make this approach a great promotional technique for your business. Hence, how to encourage customers to promote your business?
Follow this simple steps and build your own marketing campaign: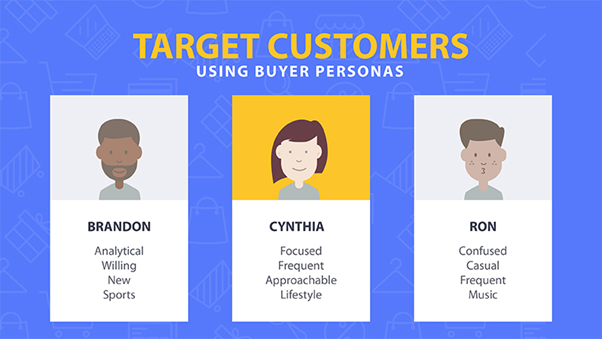 1. Identify your Main Target Market
An effective P2P marketing starts with an important step: understanding who are your potential customers based on the data you receive. The key to identifying your buyers lies with understanding some basics, which will inform you where your product or service is most needed and find out some similar characteristics within the buyers. Through it you will manage to build an effective buyer persona.
Since you have a general idea about your customers it is essential to find out what kind of problem your product or service can solve. Do you manage to face and cover your customer's expectations? If yes, then your customers will promote your business.
Click here, to get good examples of building a buyer persona.
2.Focus on Your Business Niche
Business has many secret areas that need attention. Hence, a business niche is one of such examples.
What is it?
Your business niche is an important part of a broader market, which makes your business different from your competitors. In order to succeed in your P2P marketing, you need to find a niche in your industry with needs and demands that your competitors have failed to meet. This will give you an advantage over your competitors and a reason to promote your business.
For better understanding let us detect an example:
Topic: An SEO agency
Audience: Marketers, who want to rank well in SERPs
Problem:  Understand the basics of SEO, Use best practices and analyze the competitors to get better results.
The better you meet your customers' needs, the more promotions you will get from them.
3. Concentrate on the Best Channels
While many marketing experts promote multichannel marketing, it is essential to choose the ones which are relevant to your business. The same stands for peer to peer marketing.
In order to lead a successful marketing strategy, you need to find out the best channels, which are ideal for them to engage, share experiences and interact. Here you can find your focus group and target them.
As an example, let us take Linkedin. Its groups are ideal for brand promotions and engagements. However, there are many other platforms that are worth using.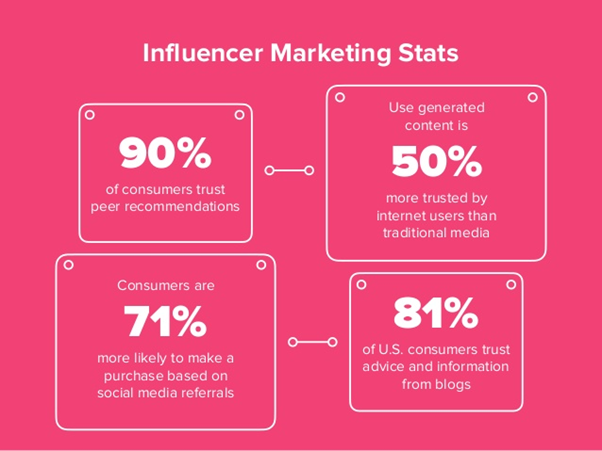 4. Pick Ideal Influencers that Will Best Match your Business and Reach out them
Partnering with influencers is a necessity for P2P marketing. As a brand you need them, since they have all potential resources to target your brand and get customer trust through their opinions and recommendations.
Looking at the statistics, you can see that 89% of customers share the same opinion about Influencer marketing ROI. They say that they either receive identical results in comparison to other marketing tactics or sometimes even better.
If you find the right influencer for your business, you will bring much success to it. It is worth mentioning that most of the influencers tend to contact businesses directly.
A good example of a company which succeeds in its marketing efforts is Pepsi. Look at its case study, have a deeper understanding of its approach.
5. Conduct a Thorough Research
Conducting a thorough market research is a must for any business success. In this case, you need to consider all important factors of the P2P lending market. This will inform you all important factors connected with your business, customers, competitors, as well as what is influencing your buying decision.
The information you get about your buyers, target market and potential customers will help in better promoting your products and meeting their needs and demands. Fortunately, there are many great tools which make the process easier and more effective.
Besides the traditional options, you can use many market research types and methods, like interviews, surveys, etc. which will help to get great results.
6. Build an Engaging Online Community
Creating a good resource for your customers where they can get information they need will help with customer retention, lead generation as well as your effective sales. However, one thing should be clear: your community should bring value for the members.
Create reasons why they should join it and what values you give them. With it, you will manage to create active discussions, increase brand awareness and create a positive image for your brand.
A successful community example is Playstation Community, which has managed to boost traffic due to its distinctive approaches. It allows gamers to talk to each other on different games and make a general discussion, as well as compete with friends online.
7. Keep your Community Members Active
Having a community is just one small step: you need to keep its members active. Peers who create content in your community can have an important role in your business success. The more they are involved in, the more active discussions you will get.
Since people write comments and share opinions for others to learn and inform, it is essential for marketers to read and answer them. It will create a positive image of a brand, who really cares for its customers. It will even promote others to join the conversation and engage new members.
The more responses there are, the higher conversions and sales will be.
Besides, building a reputation within your community can bring your brand a number of advantages.
8. Tell a Story
Having a killing storytelling approach is essential for any brand. It is not only a common trend, but also is considered the future of marketing.
According to your business type you can create a great storytelling approach, which will engage more customers and drive your peers to promote your business. Facts, statistics, testimonies are all essential parts for the brand-building process. However, if you want to give soul to your brand you need to be more creative.
Among the brands, which succeeded in their storytelling is Nike. The brand has managed to promote its brand so great, that many brands try to integrate its strategies.
9. Measure the Impacts of your Efforts
You can implement many strategies, but are they relevant and effective for your brand?
For understanding it, it is worth analyzing and auditing your website. The information you get will help in improving your strategies and updating them if necessary. However, It is essential to use only trusted tools.
10. Increase User Experience
Today's marketing is all about UX and UI. The reason is that if you succeed to get positive user experience, you will succeed in other parts of your marketing efforts. The digitized industry brings many tools and opportunities for brands to improve UX.
If you manage to satisfy and promote your potential buyers both physically and emotionally, it will be a great investment in P2P marketing. You will manage to fulfill the user's needs, and users will promote your brand.
Besides, UX is also an important ranking factor for Google.
Conclusion
Customers' opinions and recommendations can change the game of online competition. Today's customers give much importance and trust to the opinions of others, who have had experience dealing with the product or service they want to get.
Though strategies of peer to peer marketing differ from other digital marketing tactics, they bring great opportunities for businesses to target specific customers and build strong relationships. It is becoming a very popular approach with its great advantages and benefits,including:
A deep understanding and overall idea about customer's expectations, needs and demands
An engaging experience and great brand awareness
Long-term relationships with potential customers
Flexibility and customer trust
High opportunities for sales and conversions
Improvements in strategies and business growth.
Hence, leading an ecommerce business demands much effort and research. However, if you work hard, follow all trends and identify your competitors' strong and weak points, you will reach many potential buyers. Hence, whatever your strategy, you need to remember one single thing:
However beautiful the strategy, you should occasionally look at the results.
Winston Churchill
Tigran Mirzoyan is the CEO at Smarketa.com and also loves to share his experience and expertise in blogs. Since 2010, the year Smarketa was founded, Tigran has worked tirelessly to grow eCommerce businesses, and now he can share his experience with those in need of professional advice.