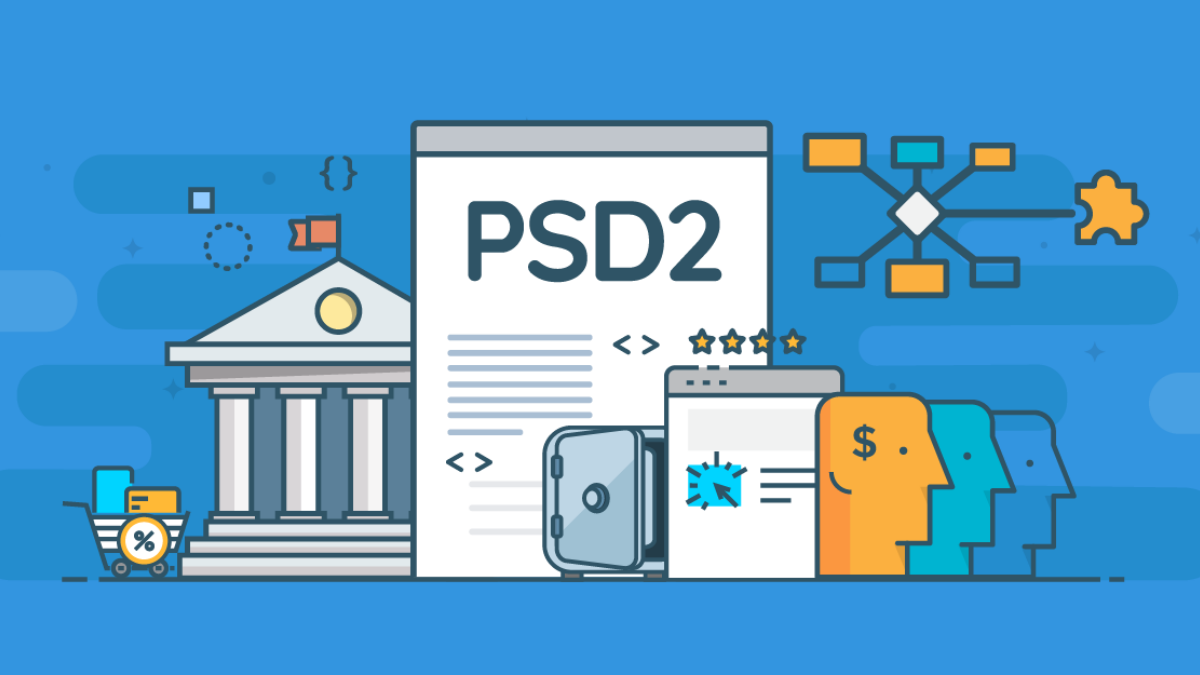 Compliance is key. That's what a lot of open banking solution and software developers would tell you. However, in order to be compliant, businesses and innovators have to work really hard. Requirements for data protection, proper functionality and on top of that – providing a positive and likeable user-experience. The main tool which allows open banking to work is a technology called Application Programming Interface or API. In the realm of open banking, PSD2 APIis crucial. It enables open banking services and defines the way this concept works. So, let's look at it from up close and personal!
What does PSD2 API Really Describe?
Is it technology? Is it an idea? Or maybe a bit of both? In the shortest and most precise way to clarify what is PSD2 API, we can say that it is a specific API that meets all of the compliance requirements of the 2nd Payment Services Directive (PSD2).
When combined, PSD2 API describes the highest possible level of personal data security in the world of open banking today. These APIs can provide all kinds of services, all the way from initiating payments to merchants and providers, all the way to referencing, income verification, loan application, etc.
The Second Payment Services Directive made it mandatory for all ASPSPs – banks to make suitable API access for different third-party services via API. These APIs can be connected with a broad range of different services and offer to simplify various financial processes, from something day-to-day, all the way to important things like getting a mortgage or verifying your business ownership. The combination of API technology and PSD2 brings the best of modern technology and state of the art security standards, together. This way, more and more users can access better financial services without risking their personal data.
PSD2 – Innovation for Better Digital Banking
In the past, the lack of innovation and the overall stagnation of the banking sector was really holding back fintech companies in Europe. In addition, as conservative as banks are, they weren't really keen on giving up control of such large quantities of data which they had. However, regulators understood that by regulating access to those enormous data resources they can greatly improve the accessibility and overall quality of financial services.
The new standards and regulations allowed for more and more transactions and processes to become digitalized. Despite deeper analysis, we all know that digitalization allows completing various tasks remotely which just means faster, quicker and more convenient routes for solving problems. Once a users' identity is verified, they can provide account information and financial data in order to get access to more services. What once required the gathering of different forms and having them stamped or signed by designated representatives, can now be generated online with a few clicks and also get sent to the people who need them.
PSD2 – Types of APIs
In today's world, you have three different API types that work in the field of banking.
When we talk about PSD2 API, we usually mean Open APIs. These sorts of interfaces are created to allow smooth and simplified data sharing. They make information available to third parties per request and authentication. However, there are also private and partner APIs. They are just as important but they are used for internal purposes or built for strategic partners in business, respectively.
What does the Future Hold for Open Banking PSD2 API Technology?
Besides the EU and the area where PSD2 restricts open banking, there are many other countries and regions that implement similar or almost carbon-copy regulations to promote API integration with open banking.
For example, in Canada, there is already a committee, that is exploring opportunities to create regulations that would allow the creation of an open banking infrastructure, similar to what is working in the European Union. United States is in a very similar position, with congress and designated institutions exploring a fintech charter to possibly implement open banking in the coming years.
The southern neighbor of the U.S., Mexico is already had, having a Fintech Law that's already in motion. This legislation will make it mandatory for local banks to establish a working API infrastructure with open APIs. It's very similar to what is working in the EU.
For South America, Brazil seems to be leading the way with countries like Chile following its lead. Surprisingly enough, Peru and Argentina are creating their own separate systems with unique concepts, individually, apart from Brazil. This lack of connectivity may slow down the overall progress that these countries make.
European Union and the UK, according to projections, will continue to lead the open banking sector for quite a while. With Asia being quite slow to adopt open banking, and the US exploring the possibility very carefully, it seems that for the foreseeable future, PSD2 API technology will remain a benchmark in the world of open banking.