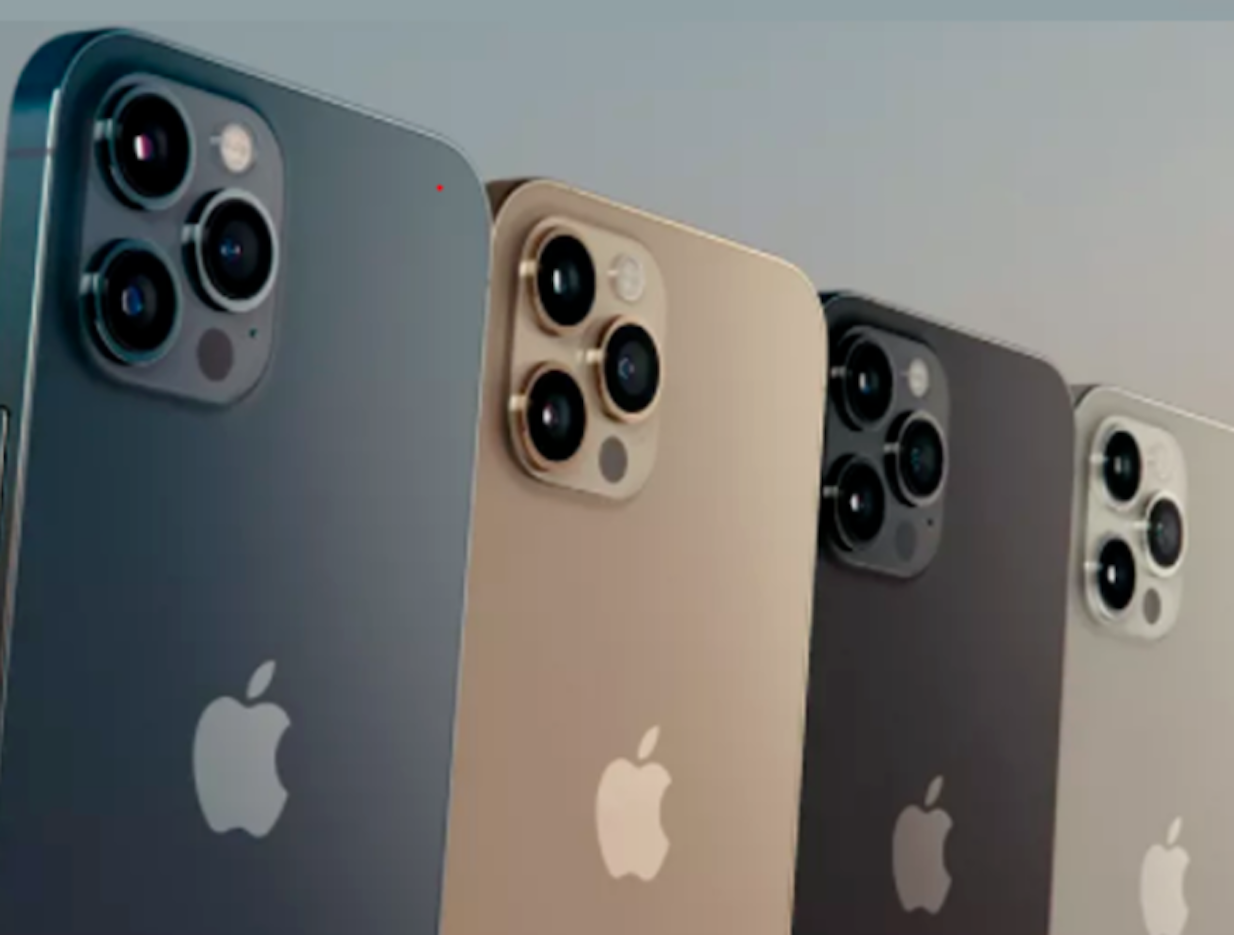 These days buying a new smartphone costs an arm and a leg, gone are the days of affordable latest smartphones. Nowadays, if you wish to buy the latest flagship device, you would need to spend $1000+ and quite frankly not everyone can afford it. So, how can you score a flagship Apple iPhone without the hefty price tag? Here's where refurbished iPhones from Industry experts like Phonebot come to the rescue. They look and offer the same performance ssas a brand new phone but at a discounted price. If you are contemplating getting a refurbished iPhone in 2021, here is a lowdown of the best-refurbished iPhones you can go for in 2021.
iPhone 12
Straight edges, who knew we missed that from a phone. Looking sturdy in a terrible year, the iPhone 12 brings all the best elements of design and performance in one package. From a solid feel in the palms, better connectivity with 5G and improved 4G, stunning battery life, and the might of the A14 Bionic chip, this is the iPhone to have in 2021. It is the sweet spot of the range as it sits between the iPhone 12 mini and the iPhone 12 pro. It has the best elements from the iPhone 11 that preceded it with the addition of a much-needed OLED display, improved camera setup, especially (night mode works a treat). Even better, the iPhone 12 may prove more usable in the long run compared to its predecessor, thanks to the addition of 5G support. RAM is 4GB, but you have the opportunity to choose between 64GB, 128GB, or 256GB.
The iPhone 12 made headlines for not coming with a charger, but if you look at what you are getting in return, it is hard to complain. Since there is no charging brick, MagSafe and its accessories made a jump from the laptops to the iPhone 12. It enables faster charging than conventional wireless chargers (which it still supports) and opens up room for more phone accessories.
iPhone 11
The iPhone 11 was marketed as a cheaper alternative to the iPhone XR, a title it has earned over its existence. Despite not being the flagship iPhone for the moment, it still maintains its premium build quality and has everything in style and efficiency you can ask from a phone. It is the bargain iPhone to have, considering that it has a solid battery life, a powerful A13 chip, and 64GB internal memory for the entry device. Furthermore, it has a dual-camera setup which got a software update to the iPhone 12. It is capable of fast charging, and even better, it comes with a charger from the factory (not a fast charger).
Apple has dropped the price for the iPhone 11 since the release of the iPhone 12, but you can get it for even cheaper as a refurbished phone. So, if you want an immersive sound experience with the Dolby Atmos, a huge 6.1-inch display, and reliable performance at a bargain, look no further.
iPhone X
The iPhone X has been in the market for a while now. Usually, this means that it is not the spec king it was, but it has aged graciously in its time. It still gets regular updates, and it is easy to confuse it with the iPhone 11. If you are chasing a bargain, the iPhone X is quite affordable now, especially in the refurbished market. Being the first iPhone with a notch, you will have FaceID alongside the potent A11 Bionic chips, which are enough for most use cases. It doesn't have the 5G of the iPhone 12, but most people would consider it a robust, reliable phone as you can get a refurbished one for less. The OLED display, premium build, 4GB of RAM, water resistance, dual camera setup just sweetens the deal.
iPhone XR
With a 6.1 inch display, the all-powerful A12 Bionic chipset, a reliable camera setup, and 3GB RAM to go with either 64GB, 128GB, 256GB internal storage, the iPhone XR makes a strong case for the shortlist of great iPhones to get in 2021. The genius of this phone is its powerful processor, which is not only fast but also efficient, taking the phone to a respectable battery life of over 11 hours. Compared to newer iPhones, it delivers a great balance between performance and price with respectable features that guarantee it will keep its place in Apple's great phones for years to come.
The iPhone XR features on this list because it has all the performance of its bigger and more expensive siblings, the iPhone XS and iPhone XS max. Despite being overtaken by the iPhone 11 as the battery champ, Apple still sells it but it doesn't come close to the value you can get if you bought it as a refurbished.
iPhone 8
The reincarnation of the iPhone 8 with the release of the iPhone SE 2 got us thinking about whether it is still a great iPhone for 2021. The answer is a strong yes. The updated internals of the newer phone aside, they share almost everything else, which makes a strong case for it. Not everyone needs headline performance figures. Sometimes a phone that does everything just right is what you need. Luckily, this is what the iPhone 8 excels at. If you love a notch-less phone, TouchID, a good enough camera by today's standards, and an all-around solid build, this is the phone for you. Given that many new iPhones have been released since you can easily get a good deal on the iPhone 8.
The best way to choose an iPhone is to determine your usage and determine which features are most important to you. Since Apple has regular updates for all of them, they will all work, and it all goes down to your preference. Whether it's for the camera, great screen, storage, etc. you will probably get the best value if you buy as a refurbished device, so why not?