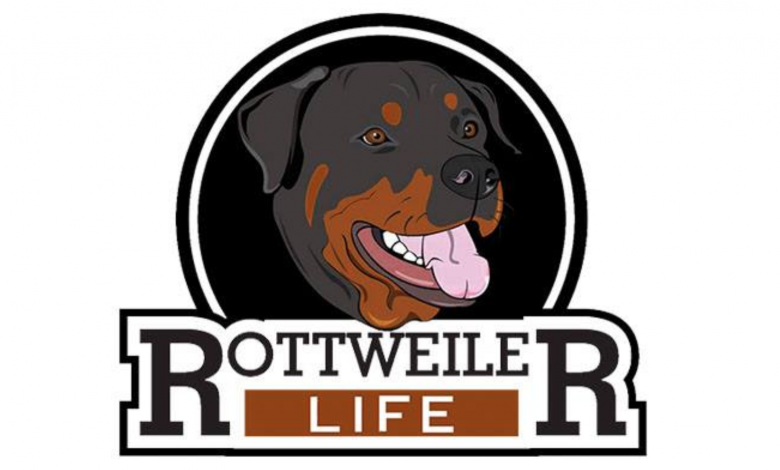 The best and most successful entrepreneurial businesses are those that come out of their owners' passion. What if this passion if for dogs? Especially, Rottweiler Dogs? If you have Rotties, willing to get one, or just love them, you'll find everything you need to know here in this Website. Rottweiler Life is the website that has everything relate to Rottweiler from A to Z. Rottweiler Life includes categories that has everything you need to read about such as:
Rottweiler Care & Health: What your Rottweiler needs? What should you feed them? What toxins you have to avoid? When should we visit the vet? Everything related to the health of your dear Rottie will be here.
Rottweiler Training: If you got a new Rottweiler or if you noticed some unwanted behaviors, here you'll find all the information you need to know about obedience training, correcting behaviors and the proper way to make them follow your commands,
Rottweiler 101: Here you'll know everything related to the Rottweiler breed. These precious historical information will let you know what breed you're dealing with and what are the myths you don't have to listen to.
Behavior Problems: Sometimes dogs have some unwanted behaviors. And you have to stop them immediately, here you'll find articles that will help you choose the right ways of correcting bad attitude without having any unwanted consequences that may arise and they may get more stubborn.
And if you're so in love with the Rottweiler breed, here you'll find the best videos and stories about your favorite ones!
And sure if you love Rottweiler dogs, you will be interested to read their cute, brave and lovely stories, and even watch their amazing videos.
Ahmed Sobhy, the owner of Rottweiler Life. He created this website in 2012 as an educational project. Then, it turned out to be one of the most followed dog websites in a very short time. Ahmed had a great passion for dogs, especially Rottweiler dogs. So, he decided to make this website out of his passion which is now an income-generation business with more than 1.4M followers! He started working on this website at home. Then, he decided to hire some talented freelance writers to help them grow the content of the website. And from the very beginning, Sobhy created this to be a place that includes all the information anyone needs to know about Rottweilers due to his great passion or even addiction for dogs since he was a child!
Earlier, Sobhy started using Facebook. So, he created his page where all Rottweilers lovers can share their dogs' photos, requirements, videos and lovely stories. And in less than 3 months, the page has more than 200K followers! So, he decided to make the website which immediately got an amazing response and a huge growth in no time!