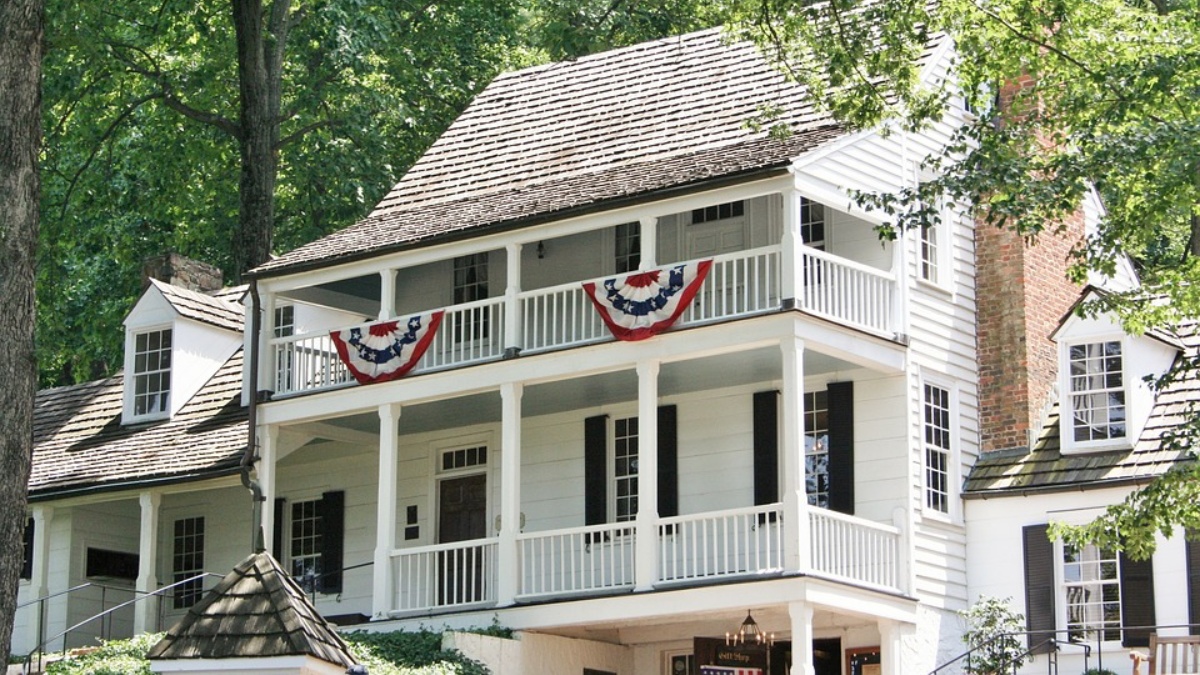 If you live on a scenic property, no doubt you have thought about running a small bed and breakfast as an extra income option. Setting up a guest house can be intimidating since there is so much to do. Besides the physical work, there is so much mental work to do that it can seem daunting. You might feel that making your space pretty is the most important thing, but you are being shortsighted. There is plenty of work to be done to turn a residential property into a commercial one, with the interiors being one item on a long list. So what do you need to get started?
Figure Out Your Space
If you have a large home on your property, you can turn extra rooms into guest rooms for your prospective customers. In most houses, the guest rooms aren't the biggest or the most spacious ones available. Depending on how much you want to earn from this venture, you should consider which rooms you want to flip into the rooms you will rent out.
If you have the budget and space, you should also consider building another house as a guest house. Decide on long-term business goals to figure out how big you want this guest house to be. You could hire builders to do this for you or even build it yourself with your family or friends if you have the knowledge and confidence to do it.
Paperwork
A guest house is a small business you are setting up. Unfortunately, every business requires a laundry list of paperwork and licenses you need to acquire before you start. Find out about local laws and regulations that apply to your business and start making a dent on the list. Depending on your area, you will need a business license and clearance from the fire department at the bare minimum.
Before you start your business, speak to a lawyer and an accountant. They will guide you about how you can protect yourself legally and financially from anything untoward. You should also start making contacts in the local business community so you have a strong support network you can turn to when you start your business.
Interiors
Every business also needs an overall aesthetic they use in all their branding material. There shouldn't be a vast difference between how you present yourself online and on marketing material and the actual place. Since nobody knows the area as well as you do, you can design the interiors yourself. There are many resources online that will help you chose a color scheme, types of drapes and bedding, and more.
If you are not interested in the artistic side of things, you could always hire an interior designer. Getting expert help is expensive, but it can lead to significant payouts in the long run. With professionals, you can rest assured that every aspect of setting up the interiors will be taken care of excellently. If this is your first time designing interiors, you can work closely with your consultant to learn about the process for the future.
Cost-Effective Options
Building a property is expensive – from the planning to the contracting and permitting. A premade guest house from Tiny Heirloom removes much of the complicated guesswork and difficulty in acquiring extra living space for your property. This is an excellent option if you have a large amount of empty space on your property. Tiny house hotels offer unparalleled privacy to your guests and can become a unique selling point too.
With premade options, you free yourself up to get a move on other work you have to do, like getting licenses and doing maintenance on the property itself. The tiny house movement has seen a rapid rise in popularity across the United States, so you have the added advantage of capitalizing on a trend to boost your profits! Cats inflow is a huge pain point when starting a business, and this is a great way to overcome this issue before it starts.
Employees
Unless you are running the guest house from your home, you will need employees to maintain your rooms and cabins. Running a guest house means you will need to do the rooms every day, do a large load of laundry, get everything dry and pressed, wash and clean the floors and walls, and maintain the bathrooms on a daily basis. This is on top of the paperwork you have to do to keep your business within regulations.
Try as you might, you will struggle to do this alone. People are the core of every business, and you will soon find yourself in need of people to whom you can delegate duties. You can start with a helper or two whom you can assign errands as and when they come up. You could also specialize from the beginning with separate staff for laundry, janitorial duty, front desk, and more.