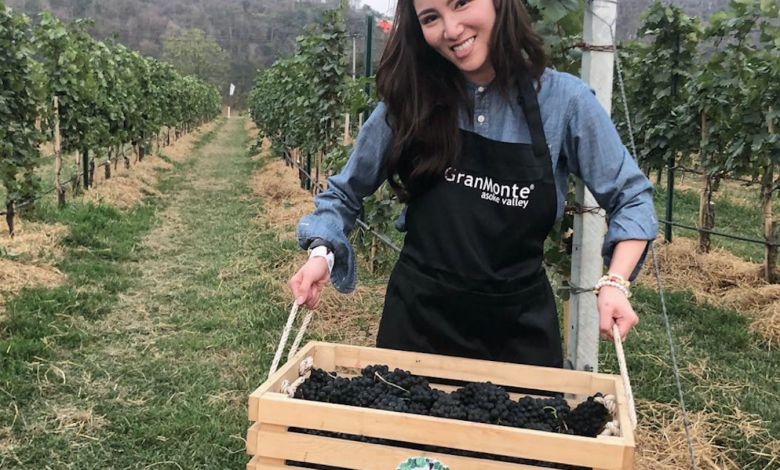 Being a billionaire's daughter and an agriculturalist is not a combination one sees every day. Add this to being a lifestyle influencer, and you get a combination that is even rarer – and comes with more than its fair share of challenges.
Meet Suparatana Bencharongkul, the versatile daughter of Boonchai Bencharongkul, a famous Thai billionaire, who also happens to be in charge of her own projects, shuffling between the two worlds of glamour and agriculture – and she does it seamlessly.
Given the constant distractions, privilege, and thrill available to the super-rich, it is no surprise that most billionaire daughters choose to spend their time on vacations, and focus on maybe a small business or two – sometimes only to keep idleness away.
But Suparatana seems to be no ordinary billionaire's daughter. She manages to navigate the glamorous world of the super-rich, making most of her privilege to giver herself and people around her a comfortable life, while also going further with her dreams to impact lives through the power of Agriculture.
Her passion and dedication helped her secure a position as the head of Rakbankerd, a firm whose major purpose is to improve the way Agriculture is practiced by infusing a modern, tech-oriented approach to the age-old medium.
What does this entail exactly? Well, given the way Rakbankerd has been going about its operations, it would seem Suparatana has introduced and is in the process of developing, a more objective, data and research-oriented approach to farming in Thailand.
Which means that going forward, both data obtained from everyday farmers, and external data, such as weather analysis and so on, would be merged and analysed in such a way as to optimize even the littlest functioning on the farmlands that would ensure higher yield and higher quality of produce – benefiting both farmers and the consumers. And, of course, the economy as a whole.
And then apart from these, there are also programs, applications, and initiatives in development, or already in place, with the same goal in mind.
Perhaps the most impressive part about Suparatana's expert shuffling of social billionaire lifestyle, her charity works, and her works with Rakbankerd, is how, in the end, all three aspects of her life is focused towards one goal only – helping people connect and making life easier for each other and the community as a whole.
Take for example her social media platform where she showcases her beautiful and content life, and also to bring awareness to her more serious works. She uses this platform to also reach out and educate more people about the technological opportunities available to them, both in their daily lifestyle and their means of livelihood.
Success, they say, begets more success. As a successful young woman with considerable achievements in the business world, her platform offers a unique opportunity for young people all over the country – and, in fact, the world – who are willing to learn a thing or two from her lifestyle.
Either way, it is safe to say there are exciting times ahead, both for the young Suparatana, and the entire Thai agricultural sector.