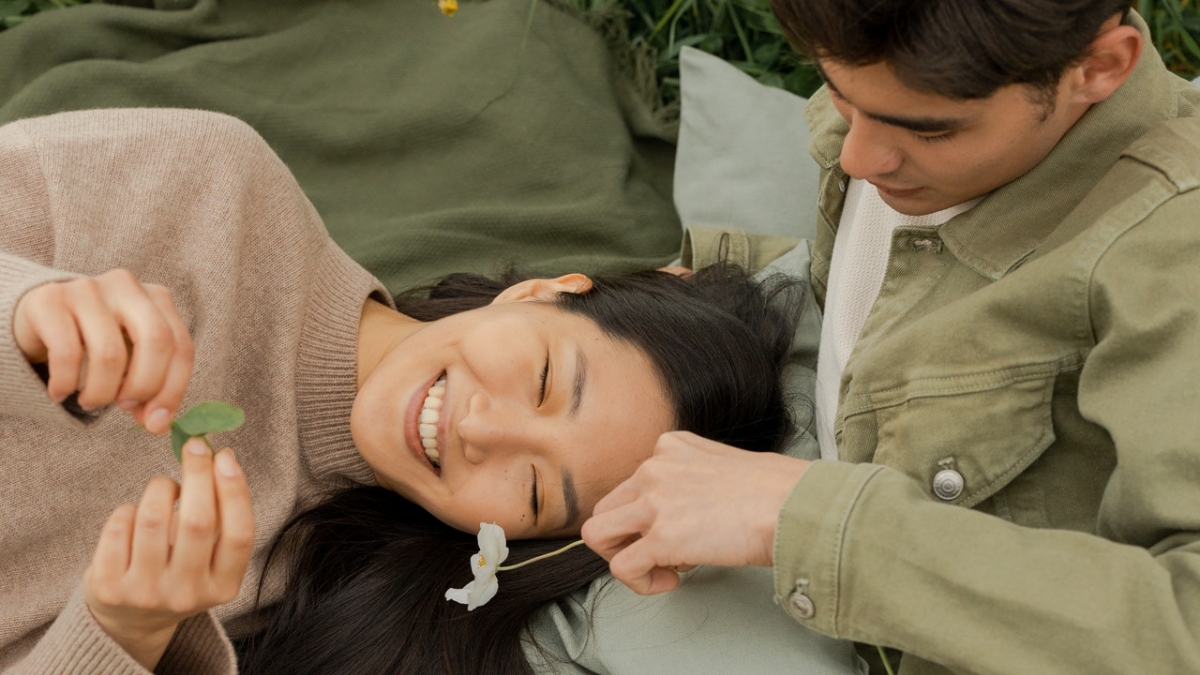 We've all been there! You've decided to meet new people online, someone amazing has come along and it's time for the first date. And being totally honest, first dates can be equally exciting and intimidating.
The excitement of meeting mixes with the anxiety of not being sure what topics to talk about on a first date. We all get scared that the conversation will dry up and your date will be describing it as a 'cringe-fest' to their friends.
We've got your back with a list of things to talk about on a first date to make sure you hit things off, get to know each other better, and increase the chances of that second date.
Some First Date Tips After Meeting Online
The first rule of any date is to be as relaxed as possible! Suggest going somewhere that you both feel at ease, where you can let loose and be yourself. Be sure to wear something you feel comfortable in that's appropriate for the activity and the time of day. It's the first date after all – not an interview – so don't stress too much about impressing them with your sexiest outfit, your personality is going to do the trick here.
First Date Conversation Topics
Let's get to the nitty-gritty of it. We agree on these, and so does Oprah, so you can't go wrong with keeping them in mind on your next first date.
1 – Ask About Where They Are From
Getting to know how a person grew up will tell you loads about them. This is one of the best first date conversation starters to open the door for a deeper conversation about their life.
2 – Discuss Your Hobbies
Knowing what they do in their downtime can help create ways to get to know each other on a deeper level and keep the conversation flowing.
3 – Talk About Food
Yes, we all love food and enjoy sharing our best culinary experiences. "You have to try…" is the best segue into date number 2.
4 – Have A Conversation About Their Friends And Family
Seeing how they talk about the people they are closest to will reveal a lot about who your date is as a person.
5 – Ask About Their Goals And Dreams
You have an idea of what your future looks like, so find out if it's compatible with the person eating chips and dip across from you. What not to talk about on a first date though, is how ready you are for kids.
6 – Inquire Deeper About Things You Already Know
At this point you've covered the surface of a few topics, take the opportunity to pick up from what has already been mentioned, and take a deeper dive.
7 – Ask Thought-Provoking Questions
If you are in a pinch, having run out of things to talk about, you can't go wrong with one of these questions. They are super helpful to learn even more about your date.
Did we hit the nail on the head or did we hit the nail on the head? No more first dates filled with only random things to say. And who knows, your next first date might just be your last one. Go get 'em, tiger!