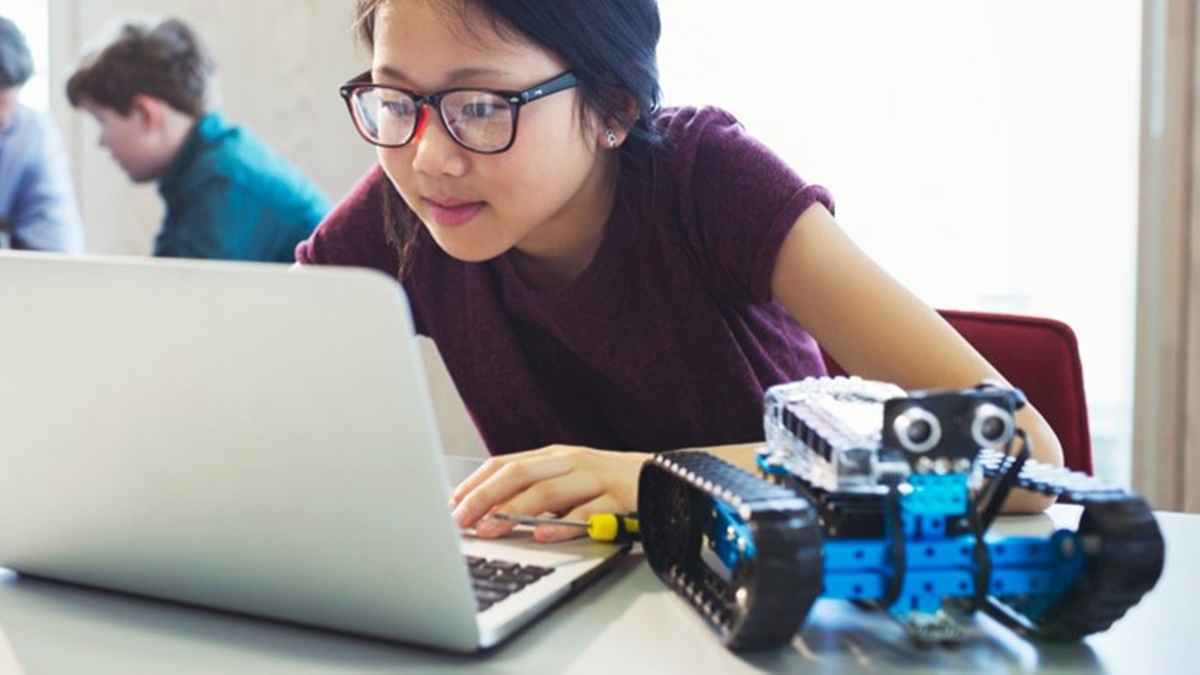 Teaching kids how to code as part of their childhood education is a great way to prepare them for the tech-oriented world. Since kids have short attention spans, the best way to introduce them to programming and maintain their interest is by making the learning experience fun and exciting. Fortunately, numerous games and apps exist that teach kids how to code while keeping the activity captivating. What's more, some of the games are free and require no prior knowledge of programming. Here are some of the best coding games to teach your kids the fundamental concepts of programming.
1. Scratch
Scratch is a free app that allows kids to create games, animations, and stories. They can also share their creations with other members of the Scratch community. It is tailored for kids between 8 and 16 years, although kids of all ages can benefit from it. The game comes with videos and tutorials that guide users and gives kids the freedom to decide the sound effects, character art, and controls that accompany their projects. Other than being a fun game, it cultivates creativity and analytical thinking. Once kids learn the basics of the game, they can have fun while learning how to code.
2. Minecraft
Minecraft is among the most popular coding games for schools and has more than 100 million users. The game involves making objects by placing blocks and going on adventures which helps kids learn to code. Since Minecraft offers the freedom to create your own games, kids boost their creativity, logical thinking, and problem-solving skills.
The simple appearance of Minecraft and its ease of use makes it ideal for kids and beginners. It is available on a wide range of platforms, including Mac, Linux and Windows, Xbox 360, and PlayStation 3 and 4. While it offers free trials, the game may cost you between $6.99 and $26.99, depending on the game version.
3. CodeCombat
CodeCombat is a game where users guide the hero through tasks and challenges using written lines of code. Unlike most games that use simplified programming languages, CodeCombat uses languages like Python and JavaScript to control the game's hero. The game starts with simple challenges that advance with each level.
To continue playing and winning the game as the difficulty levels increase, you need to have more coding knowledge. Doing so allows kids to learn more about programming languages, then put them into practice. CodeCombat is perfect for schools as part of childhood education as it considers teacher participation. The game is available for free on browser platforms.
4. Tynker
Tynker is suitable for elementary and middle-school kids. It helps kids learn to code by creating games using intuitive blocks. They can also write their own stories, program drones, and also modify Minecraft. Kids can also share their creations with members of the Tynker community. Tynker coding games begin with a simple graphical interface before easing into more complex programming languages.
The good thing about Tynker is that your kids can play the game offline without internet connectivity. You can get Tynker on iOS, Android, and Chromebook platforms. Whether you are getting it for class teaching or self-paced home learning, Tynker courses are available at different subscriptions to suit your needs.
5. Lightbot
Lightbot is a puzzle game that teaches kids how to code without them realizing that they are learning. It has 50 levels and 20 stars for kids to play and learn coding while at it. Instead of focusing on programming languages, Lightbot introduces kids to related concepts, including sequencing, conditionals, overloading, procedures, and recursive loops. Players use programming logic to guide the robot into lighting the tiles and solving challenges at different levels during the game. The game is ideal for 7-11-year-olds, and you can download it on android and iOS platforms for $2.99.
6. Blockly Games
Kids with no background in programming can use Blockly Games to learn about programming concepts. During the game, users drag and drop blocks containing lines of code onto the screen. The game gradually introduces coding-related concepts such as conditionals and loops in a series of games. Therefore, users have to approach the game in a given order instead of playing them randomly to avoid missing crucial information in the games they skipped. It is an open-source software ideal for kids above eight years old as it requires the ability to read.
With the above coding games, your kids can learn basic computer science concepts and earn valuable skills for their future careers. Learning to code also improves literacy skills as well as math and sciences, thereby boost learner outcomes. If your child is interested in tech, you can use both online and offline resources to help them pursue their interests. Also, consider enrolling your kids in coding schools and boot camps for a better learning experience.