The new generation for today's IoT device management platform is here. What does it mean? Maintaining and managing thousands of IoT devices, deploy software updates, monitor the behavior of the devices remotely and control them in case of a software bug or an issue.
All are tools and features that are needed for today's 2020 connected products to save the product developers from recalls and software bugs.
Here is the first, known solution that makes industrials IoT products remote management and maintenance easy than ever:
Upswift customers manage edge devices in over 35 countries
Upswift.io is an enterprise-grade solution, provides an IoT and Linux device management platform. Their platform has an amazingly simple user interface to manage thousands of edge IoT devices for any industry, under groups, scaling in just a few clicks.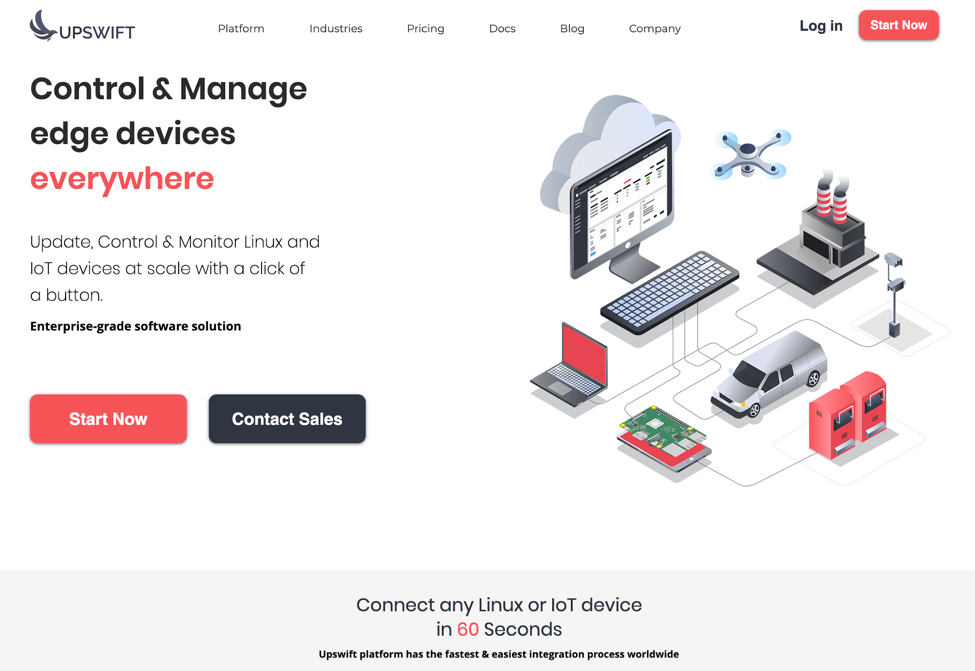 Their cloud solution aims to solve a few questions as mention on the website:
What will happen in case your application stops working in the field?
What will happen in case you find a software bug when thousands of devices are already deployed?
How will you find out if one of your devices is not working as expected?
How will you debug product issues remotely?
Upswift.io solve those questions with a very powerful platform. It takes 60 seconds to connect any IoT or Linux based device from any kind: x86_64, arm embedded Linux – Yocto, Debian, Ubuntu, and Android or esp, RTOS based device. They also have a few methods to connect thousands of devices at once.
Here, for example, you can see how the platform looks from the inside after connecting a few Raspberry Pis, Odroid, BeagleBone and Nvidia jetson nano (embedded Linux based single board computers):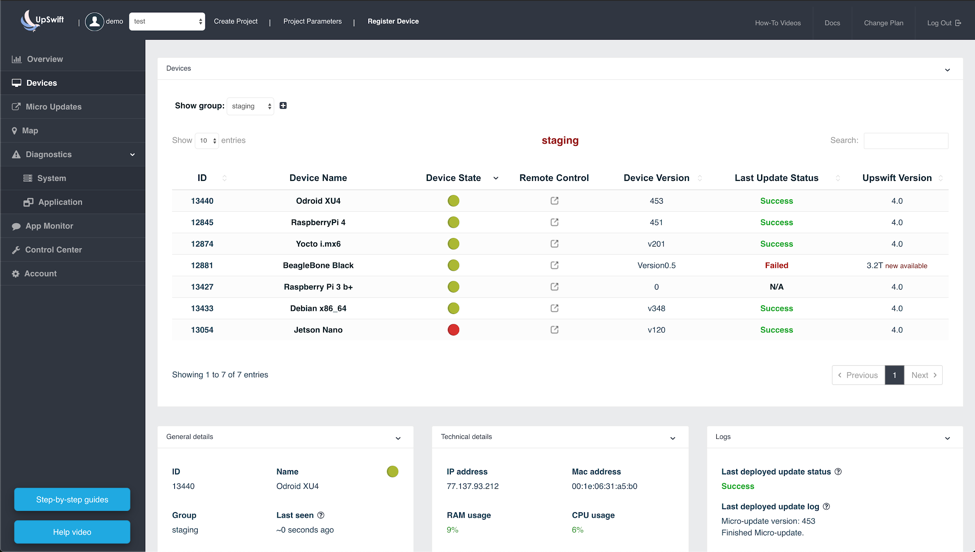 Without a doubt, Upswift platform can save companies from product recalls and can easily help them with deploying new software updates to there product fleets.