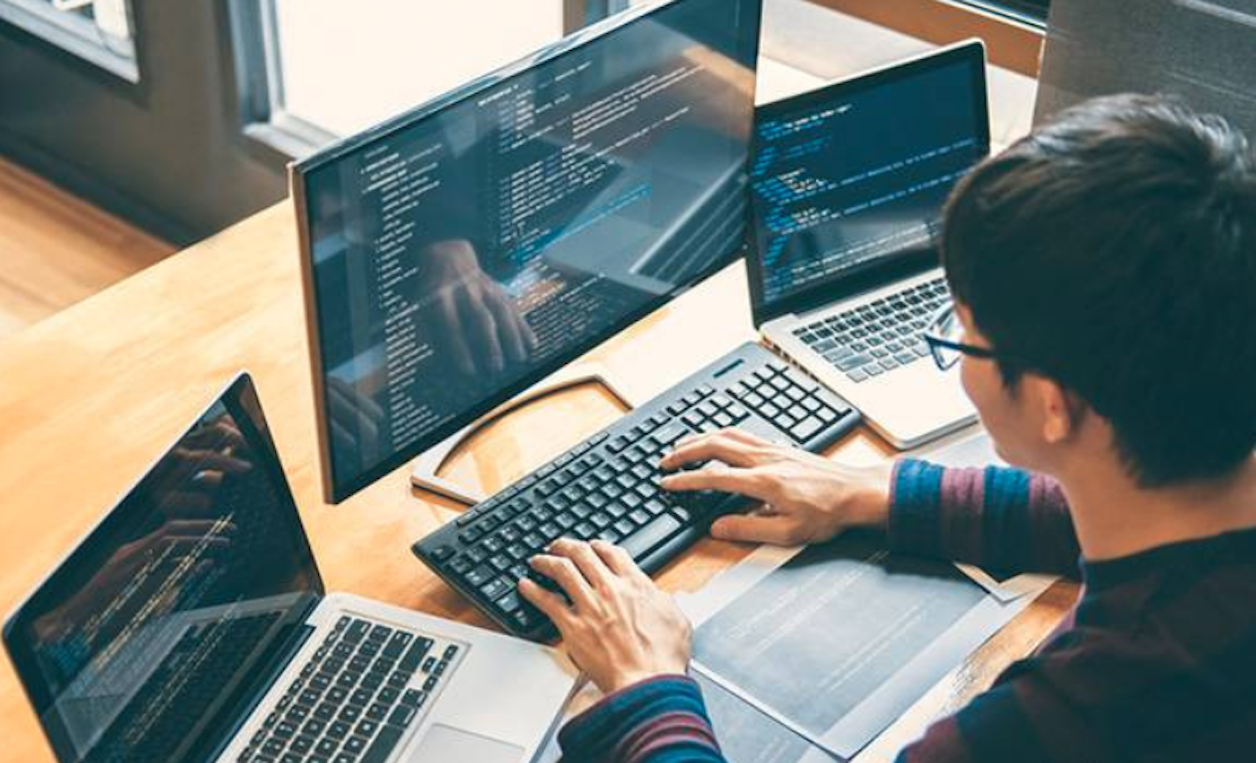 As companies look towards website development, it's common for them to wonder about which content management system ( CMS) is the best choice for their business. Is it the right idea to go with the most popular system just because it has more users than the competition? Should they go with the CMS that's most recommended online by others?

A truly great content management system is a necessity for building websites ranging from simple blogging sites to complex eCommerce stores and such. However, it isn't uncommon for novice entrepreneurs and company executives to feel a little lost when it comes to the world of content management platforms. Some even choose to work with software development companies to avoid making the decision altogether.
What is a Content Management System, Really?
A CMS is a software application that allows users with little to no coding knowledge to build or manage a website without having to code it from scratch. A content management system allows users to create, modify, manage, and publish content in a user-friendly interface with customizable design and functionality. Templates, extensions, and plugins make it easy to change things around instead of coding. Multiple users also have the ability to work in the backend of the site at the same time.
Many factors come into play when choosing the right CMS for a company. This includes things like affordable (or even free) pricing, access to a variety of templates, one-click installation tools, useful add-ons to expand functionalities, drag-and-drop builders, and so on. The goal of using a CMS is to create an easy-to-understand and highly usable backend for users of all skills levels, and each of these factors should go into consideration when choosing one.
The Top CMS Platforms for 2021
Below are a few of the most used and most loved content management systems in the website development game for 2020 and the most likely contenders for continued popularity in 2021.
WordPress – 38% of all websites are powered by WordPress at this very moment, including those without a content management system or with a custom coded version. WordPress is definitely the top contender for the most popular and most used CMS on the market – and for good reason.

It offers a high-security environment that's SEO-friendly with a wide variety of third-party themes for all kinds of businesses. Its built-in visual builder options make drag-and-drop dev an easy task while still allowing for full access to website files and coding modules for total customization. It's blogging features allow users to create articles filled with media and easy formatting with a detailed library of plugins for anything a user could possibly need.

With a nearly endless supply of options and streamlined self-hosting, WordPress is a great option for both novice site builders and expert developers alike.

Drupal – As a content management system built for both business owners and engineers, Drupal offers users an intelligent content creation module with incredible performance. As another self-hosted CMS, users need only pay for hosting and typically don't need to pay for much more.

Drupal's high-performance interface is designed to handle bursts of high traffic and integrates easily with eCommerce platforms for great site visitor experiences. For content-based or blogging sites, the built-in content creation tools and visual editors make it easy to create attention-grabbing designs.

Drupal also features an active community of developers with events, informative online forums, and even mentoring programs. It's a great choice of CMS for those looking to learn how to develop sites.

Joomla – A somewhat lesser-known content management system, Joomla offers nearly unlimited design potential as well as the unique option to create online applications in addition to traditional websites. Joomla provides users with a stable system and a modern interface for creating everything from blogs to online shops.
It features search engine optimization tools built directly into the CMS as well as options for custom layouts, extensions for site expansion, and areas for custom CSS if needed. Joomla also makes for a lightweight and stable framework for PHP applications.

Its visual editors and integrations with drag-and-drop abilities make it easy for novice site builders to figure things out and also offers features for simplified content distribution and marketing efforts. Joomla makes security a priority as well with extra security measures such as backups, consistent updates, and hacking defenses.
Shopify – Shopify is a top choice for users looking to build online shops and eCommerce functionality at the click of a button. With cloud-based hosting, it helps individuals design, build, and create stores with a wide variety of built-in features and applications for a streamlined experience.

With an integrated payment system, Shopify supports all popular payment gateways (such as PayPal and Stripe) to allow sites to accept card payments. There are many themes and site templates available for users to choose from to customize their store. This platform's access to third-party apps creates a better overall user experience.

Additionally, Shopify allows users to sell their products directly through Amazon or Pinterest and helps automate fulfillment processes via shipping applications.
Choosing the right content management system is an incredibly important part of web development and overall content strategy. While all CMS platforms definitely have strengths and weaknesses, it's important for companies to take the time to figure out the long-term goals of their website, the nature of their business, and general preferences before making the choice. These CMS platforms have been popular for years and will continue their popularity streak in 2021.