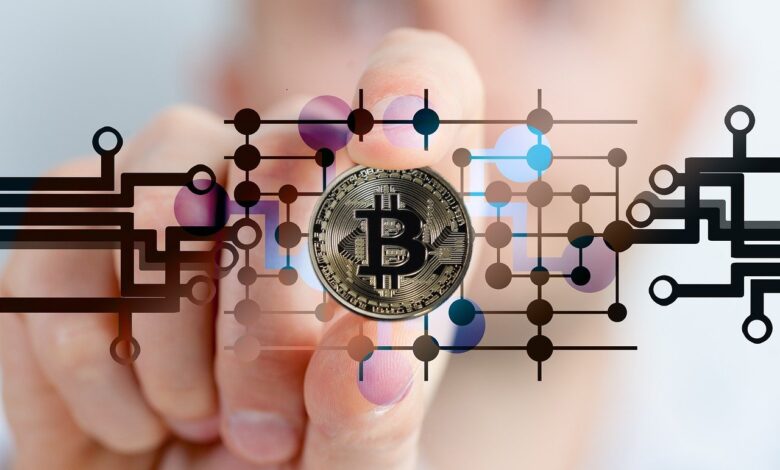 The biggest competition conventional currencies are facing is a new perspective in the financial world called cryptocurrencies. Not many have recognized a potential risk in the introduction of a digital currency that doesn't depend on neither banks nor other financial institutions. This is the main advantage of cryptocurrencies over fiat currencies- the fact that cryptocurrencies are free from regulations and other measures helps them offer lower processing fees than banks, for example. However, some things about the use of cryptocurrencies remain unclear, mainly in the field of regulations and the law. However, one thing is sure, and that is the fact that bitcoins have huge potential to grow in the future as the most well-recognizable form of cryptocurrencies nowadays.
Online Trading Platforms
While some people trade bitcoins for fun and just to see how it actually works, others make a profit from trading bitcoins. No matter what's the reason why you trade bitcoins online, digital currencies depend on technology, and that's why new online trading platforms appear on the market. Choosing a platform where you will start trading your bitcoins should be based on several factors, including the features it brings to the table, the number of cryptocurrencies or fiat currencies it accepts, the level of optimization for a beginner or a professional in trading bitcoins, etc. While we all have different reasons for trading bitcoins, inexperienced traders who show interest in trading bitcoin should definitely bear in mind the following three reasons to perform bitcoin transactions today.
Easy Payment
One thing that we can all agree is the best thing about bitcoins, is the ease of payment no matter where you are- in a restaurant, in a supermarket, or reimbursement in case of a flight delay. Bitcoin trading platforms offer the lowest processing fees, which is a reason plus to choose bitcoins over fiat currencies. The e-wallet feature makes storing your funds easier, and bitcoin owners can easily start trading them, pay via online trading platforms, where all that you need to know is the recipient's address, transfer the funds directly to his account, and hit the send button.
While at first glimpse it all might look very complicated, in fact, trading bitcoins is a simple and straightforward process. Using bitcoins is definitely the easiest out of all other cryptocurrencies since they're the most well-accepted, well-recognizable cryptocurrency in the world. While the whole process is very simple, it doesn't mean that there aren't some extra features this online trading platforms provide online cryptocurrency traders with. Sending money to people using the Bitcoin Rejoin official site, paying the bill, and other everyday payment activities that people do is possible using bitcoins today. Thanks to smartphone apps, this whole process has been simplified and became even more accessible to the everyday user.
Trading Platforms
Unlike conventional payment methods, it's very easy to start trading bitcoins online. In fact, it doesn't take more than a few minutes to complete the whole registration process, and to start trading. Definitely, there isn't a shortage of online trading platforms where bitcoin users can exchange their bitcoins, buy bitcoins, trade their bitcoins or exchange them. A number of trading cryptocurrency platforms can easily trade your dollars or euros in other cryptocurrencies. In fact, some online trading platforms offer more than 30 cryptocurrency pairs and a number of fiat currencies.
While there are some well-known trading platforms, other less-known platforms emerge on the market and the competition out there is stronger than ever. Beginners in trading bitcoins would be happy to know that there are well-optimized trading platforms for inexperienced traders who want to take advantage of the trial version of the trading platform. On top of that, smartphone apps make online trading even more accessible to traders, and all it takes to use them is to download the app on your smartphone device.
Availability
Since the first introduction of bitcoins in the financial world back in 2008, invented by an anonymous author named Satoshi Nakamoto, bitcoin was only an original idea that didn't find its place in the real world. Today, cryptocurrencies are spread all across the world, and using cryptocurrencies is something that is not uncommon in developed countries like the US, the UK, Japan, etc.
It means that transferring funds to friends who live abroad, paying online for services, or buying products is something that thousands of users are taking advantage of. While trading bitcoins in some countries is a well-developed business, other countries still remain in the dark whether they will regulate the use of bitcoins in the near future. All in all, the future seems bright for bitcoins and bitcoin, which is the most popular cryptocurrency name today, will grow in popularity all across the globe.