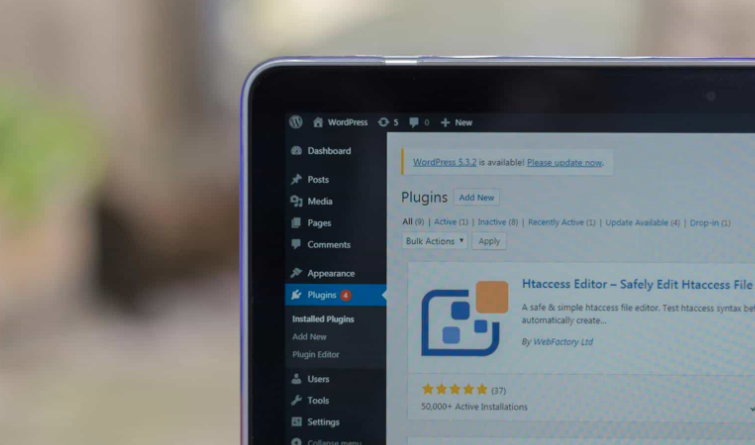 WordPress is one of the most commonly used platforms for creating websites.
WordPress's main features are:
Free for use
Powerful CMS – it is a very flexible CMS that offers you a lot of advanced tools; its usability can be increased using plugins, which overflow today
Ease of use – WordPress allows adding content and managing your website in a very easy way.
Expandable – as we said, you can download and install plugins, which enable some advanced functionality.
In this article, we bring you tips and tricks that everyone should know who works with WordPress.
Choose good hosting
For your website, it is necessary to choose quality web hosting. Many people initially make a mistake and choose the wrong hosting package from the wrong provider because they don't know how to assess what kind of service and support they need, or the low price attracts them to poor hosting.
Choosing a quality hosting provider and package can be a complicated matter because there are a large number of hosting companies these days. Choosing the right hosting provider is one of the most important tasks you need to do when creating your site.
What is it that you need to look at when choosing a hosting package?
Before choosing a hosting provider, you need to research which hosting offers you the best options that your website needs. Pay attention to:
Storage – storage is the space where all the data of your site is placed – for small websites, up to 2 GB of storage space is enough; for medium ones, up to 5 GB
Bandwidth – bandwidth is the amount of data related to uploads and downloads that your hosting provider will provide within the desired package every month – many hosting services offer unlimited bandwidth
Uptime – most hosting companies promise 99.99% uptime – to increase your site's visibility and ranking, make sure your provider takes care of extended time
Technical Support – there are a lot of bad scenarios that can happen to you on your website – what would you do if your site crashes or something? Panic? Serious hosting providers provide technical support through various channels, email, or live chat.
Create a unique design
Nowadays, when everything is available on the Internet and when everyone can become an expert in many spheres, a large number of web developers and web designers have appeared. Therefore, when we talk about WordPress, a large number of free or paid themes and templates have appeared. Some designs can delight us, but there are also some that are plain and nothing special. That's why we need to make a unique design!
When creating our own standalone and unique design, we can improve the design with things like sticky elements.
The best tool for sticky elements is WP Sticky. Make every element sticky with WP Sticky. Header, menu, navigation, widget, any, and we mean any element can be sticky on your WP site in just a few seconds with this plugin. Over 100,000 people use this plugin.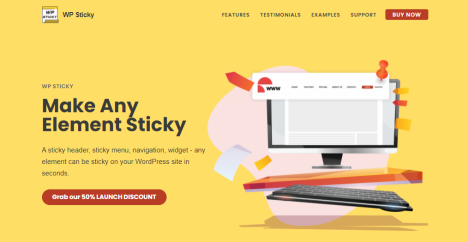 Always work on your SEO
SEO stands for Search Engine Optimization. This may not seem important to you, but 79,396 searches are done via Google every second. If you are not online, it is difficult to survive, but being online is not enough. To survive and be successful, you need to be visible on the Internet, and SEO allows you to do that.
Why is SEO important?
SEO is essential precisely because of being visible on the Internet. People on search engines look for information or answers to questions that interest them, and the search engine provides them with that information. That information is on your website. Your site must have relevant and detailed content for the keywords you want your website to rank for. The goal of SEO is to bring your or a client's website into the top search results for relevant terms.
An often forgotten essential aspect of SEO: 301 redirects.
Redirection can most easily be defined as sending a user from one URL to another.
A 301 redirect represents a permanent redirect. Such redirects ensure that online traffic is sent to the latest and better version of an URL.
The key moments when you need to use 301 redirects are:
URL not working
You have a new website that you want users to visit instead of the old one
Migration from HTTP to HTTPS
404 error
If your site often displays 404 errors, Google just does not like it, and that, of course, has a bad effect on SEO. Therefore, it is important to use 301 redirections.
You are probably wondering what the easiest way to do this is. The WP 301 Redirects plugin is sure to help you solve your troubles. A plugin that does not slow down the site and helps you to improve the traffic on the site. Over 100,000 users use this plugin and have solved their troubles with errors.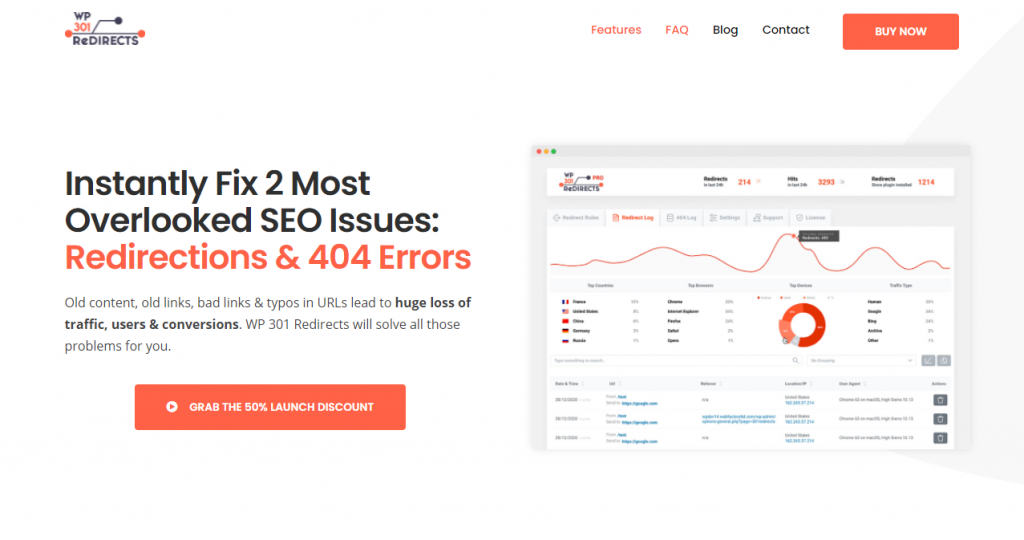 Be prepared for hacks and crashes
WordPress is one of the most popular CMS in the world. In addition, WordPress is completely free to use, which is another factor in its popularity. Precisely because of WordPress's popularity, WP is a constant target of hackers, who look for security vulnerabilities in the code and abuse them, and thus WP pages are exposed to hacker attacks, security breaches, and this can harm you in business terms, and of course, obstruct an online reputation.
Because your site is exposed to hacker attacks, you need to have emergency tools, site backups, good support, etc. A tool that can help you in situations like these is Emergency Recovery Script (ERS). Emergency Recovery Script is a standalone, WordPress independent PHP single file script created to recover a WordPress site in the most demanding situations.
When you use this tool, you can access the site again quickly. ERS gives you the ability to see the wp-config.php file location, WP version, and site URLs, which can help you get your site back. In addition, you can restore a database snapshot using ERS, which will help you to get your site back to the way it was when you made the snapshot using WP Reset. Of course, there is also the option to reset your WordPress site without losing any files; only the database will be deleted and reset, so you will have to create a new administrator account for yourself. All in all, you have great opportunities with ERS to get your site back.
Conclusion
To be recognizable on the Internet and for the visitors of your sites to be satisfied and happy when visiting, you need to pay attention to some things.
You need to pay attention to choosing good hosting because users know how to give up visiting the site if it takes longer to load or the page crashes due to poor hosting.
It's also important to have a unique design. You should also pay attention to the sticky elements, and the WP Sticky plugin can help you with that.
Also, what is very important is the SEO of the site, which will contribute to your rank on the Internet.
301 redirections are an often forgotten SEO aspect. The WP 301 Redirects plugin will make your job easier with 404 errors, etc.
When creating a WP site, you should also be prepared for hacker attacks that can easily happen to you due to WordPress's popularity. To be ready, you need to have ERS.
We hope we helped you with these tips and tricks for using WP.