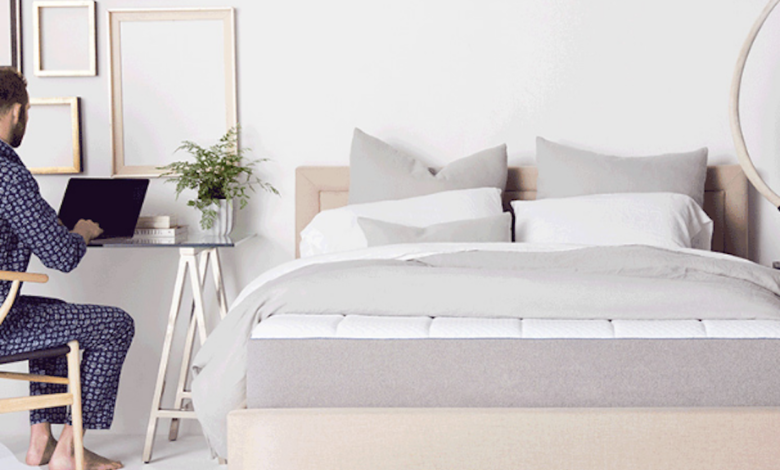 Are you looking forward to squeezing more storage space in your room? If yes, then a bed with storage is one of the best options to make your room spacious, neat, and clean. Especially when you are living in a small room. Apart from that, it is an excellent investment that will help you to maximize your storage space.
Now the question arises of choosing a bed with storage if you are buying it for the first time. So, let's discuss some of the tips that will help you while selecting the bed with storage.
Tips for choosing the bed with storage: – 
1. Visit an excellent bed store.
This is the first step when you think of buying a bed with storage. For buying a perfect storage bed, visiting the store is a must. Because just seeing on the screen is not sufficient to make your money worth it.
Besides, if you visit the store, you will discover various styles according to your room's needs and size.
2. Consider needs
While buying storage beds, ensure that you must think about your needs. Apart from that, think about the items you want to store in the bed. The reason for this is if you want to store small things, then you should buy a bed with varied drawers. Otherwise, one or two storage spaces are sufficient for storing bedding or clothes.
3. Consider the size of the room.
This is one of the crucial factors which can make your investment worth it. So you have to think about buying a bed with storage according to the room's size. However, make sure that there is enough space to walk away in the room.
4. Ensure the looks of the bed
If you are among those persons who look for "style statement" kind of stuff, you must buy a bed with storage to add character to the room. In this regard, you must choose a bed which looks stylish and makes you feel good.
5. Size of the bed
Well, the bed with storage is meant to save space, but you have to keep in mind that they don't come in small sizes. Their sizes depend upon your usage, and the bigger the bed, the more storage space is there mostly.
So, before you buy a bed with storage, make sure to think about the items you want to store in the bed.
6. Do you want hidden storage or not?
Hidden storage means whatever you want to store, you have to pull the mattress and store it. On the other hand, if you want drawers to store small items that can be taken out quickly, then it's your preference.
7. Sturdiness
Before buying a bed with storage, you have to determine whether the base is strong enough to carry things. A lot of beds come with a thin base, and after some time, they get weak.
Conclusion:
A bed with storage is an excellent choice to organize a tiny space of a room. There are several options available in the market, out of which you can choose the best one considering the factors mentioned above.