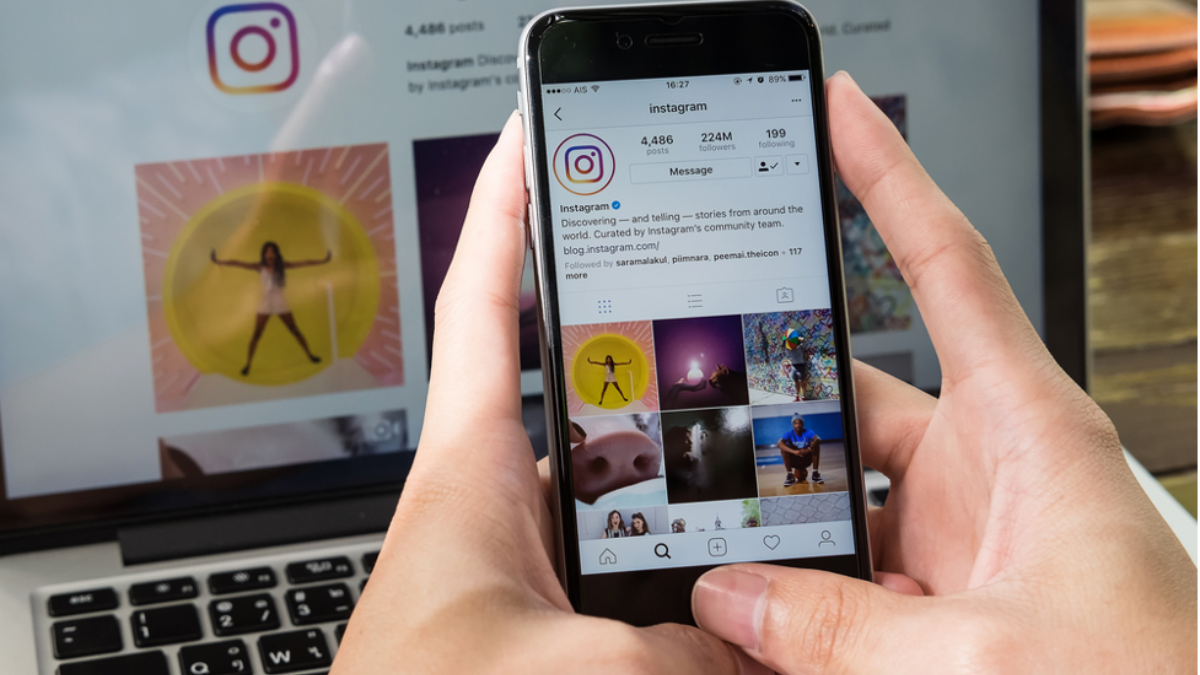 Picture this. At least 500 million people use Instagram every day. Some do it to check on what influencers are up to, and others want to engage with their friends while others are busy shopping. These reasons barely scratch the surface as far as Instagram motivations go. But one thing is for sure- there is a whole market out there for you to target as a personal brand or business. Of course, getting all these 500 million people to follow you is impossible. Even Beyonce and Kylie Jenner don't have those numbers. However, you can get a good chunk of these people. How?
Fostering Follower Growth
When someone looks at your account, they see a few things. They see your bio, which lets them know why you are on Instagram, the number of posts on your page, and the number of followers. The former two can be convincing, but you can lose someone's interest if the latter is not awe-inspiring. That's why many people now opt to buy non-drop Instagram followers and encourage people to hit that follow button. People relate to numbers and will think that you've got something good in the works if your numbers are high. That's a quick way to encourage organic growth.
Using Hashtags
Ever seen someone post a caption followed by hashtags? You might not think much of the hashtags, but they increase posts' visibility to people who do not follow them. How so? When you post on a public profile, you will show up on people's search pages. However, the Instagram algorithm favors people with high engagement. A new account is hardly likely to show up as a top option. But with hashtags, you can rank high on the hashtag following, enabling you to be visible to people who would have otherwise not found you.
Leaning on Your Competitors' Following
If you're selling carpets and another business already sells carpets, you have one thing in common. So, their followers would likely enjoy what you also have to offer. But how do you go about getting them to come on over to your side? It's easy. You engage them! You can follow their accounts, like their photos, or even comment on their posts. Chances are, your competitor does not interact with them on this level. It should not be long before their following starts showing some reciprocation.
Giving Freebies
Ever noticed how people jump at the chance of saving money and getting something for free? This strategy works. Here's an example of a successful giveaway. You can run a campaign to hit 10k followers. As part of it, you can create a competition where interested people must follow your account. They must also tag three friends in the comments section who must also follow you for the application to be eligible. To keep the users hooked even after announcing the winners, prompt them with discounts or engaging content even as the promotion runs.
Being Consistent
People will easily unfollow an account that does not give them much value. Here's an example. Suppose you sell shoes and post irregularly. One week, you post every day and the next week, you disappear and give your followers nothing. They forget about you and start wondering why they are even following your page. To avoid this, be consistent. Work on posting on a regular schedule. If that proves hard, you can always schedule your content. That way, the app will work on your behalf and enable you to keep your audience glued even when you can't.
Using All Instagram Features
Back in the day, posting to one's feed was the primary way of engaging an audience. But now? Users have so many options that they sometimes don't even look at their feed. Instead, they might be stuck on stories, reels, or even IGTV videos. You might miss out on a huge chunk of your audience because you're busy capitalizing on one feature, yet the app has so much to offer. When was the last time you went live on Instagram? Or shared a reel? How about stories? If you're having a hard time answering these questions, you might want to reexamine your strategy.
Prioritizing Quality over Quantity
Some accounts have fewer than 100 posts yet have so many followers. Others have thousands of posts and are barely hitting the 1,000 followers' mark. What's the difference between the two? Often, it's the quality of the posts. People no longer want poor quality pictures. Instead, they want you to go out of the way and create content that gives them value for their time. So, instead of pushing out rushed content every three hours, how about focusing on quality? One good post a day might be what you need to drive those numbers upwards.
Being Engaging
Have you ever seen a page where followers comment under posts, yet the account owner does not respond to them? It might be hard to reply to or like each comment under your posts. But how hard would it be to like at least five comments and reply to five people in the post? Leaving these unanswered replies and comments makes it look standoffish, which might prevent people from following you. Businesses, especially, must be careful with how they portray their brands. You cannot leave people on 'read'.
Giving People What They Want
Instagram has an insights tool that is quite underrated. From this single point, you can check how each post, video, and story has performed. You can see the posts that had the most reach, comments, likes, engagement, etc. It becomes easier to read your audience and give them content they would enjoy. After all, you want to keep them coming back for more and the only way to do that is to keep them hooked.
Being Proactive
Have you ever asked people to follow you? That might be a good place to start. You can ask your content viewers to follow you by using your stories, posts, and even IGTV videos as a platform. Some people will enjoy your content but will only hit that follow button when they get that nudge.
Remember to keep churning out good content to keep your new followers interested. All the best!