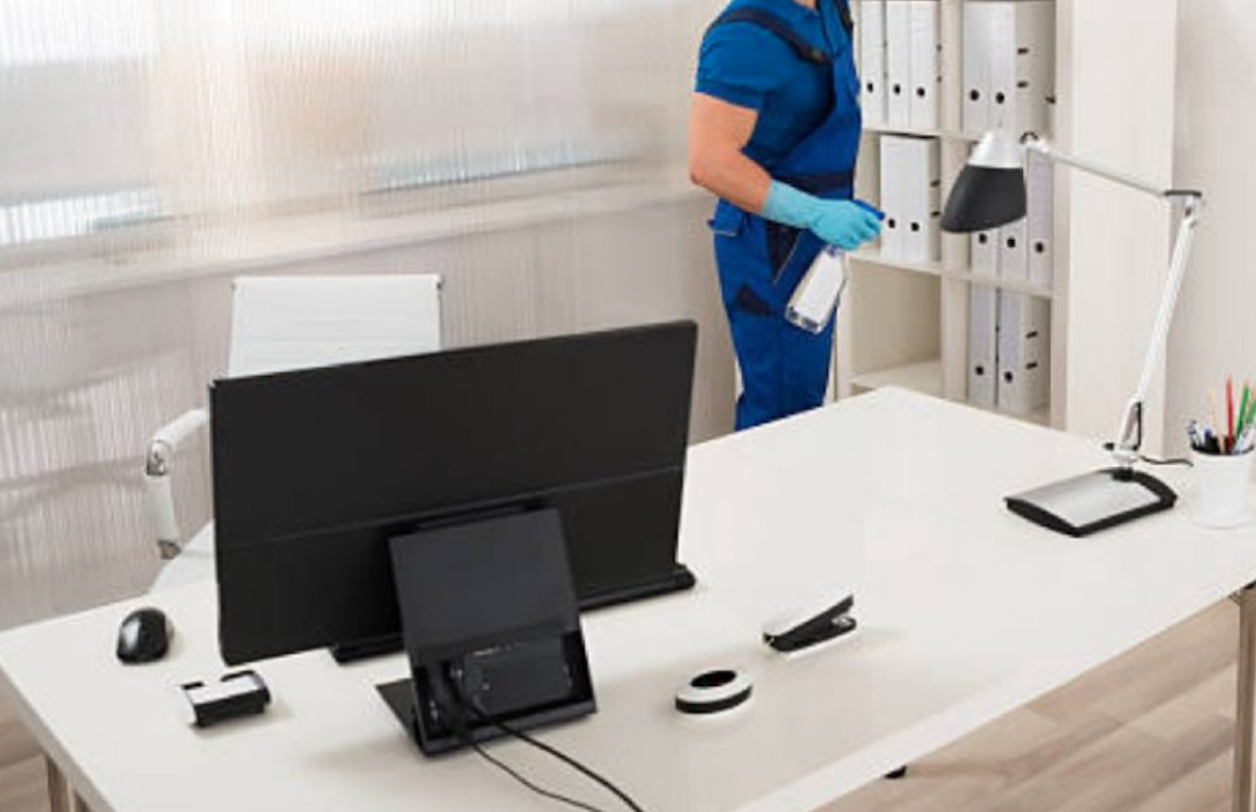 Maintaining a clean and hygienic environment is important for any business premises. It enables the employees to pay more attention and work toward the betterment of the company. Dirty and unhealthy surroundings lower the fertility of the organisation. To tackle this issue, employing a commercial cleaning service is the best go-to to accomplish the company's goals and offer other benefits too. Here are the 5 reasons to recruit a professional cleaning service:
Enhance productivity:
A clean workspace makes it easier for the employees to stay organised. It also means that the increase in productivity is directly proportional to how clean and uncluttered your workspace is. So, it is important to have a clean workspace as it increases the focus of the employees and causes fewer distractions. Moreover, a commercial cleaned office delivers a powerful impact on your clients when paying a visit to your business place. It helps your clients to pay attention to the meetings confidently rather than being inattentive due to uncleanliness.
Lesser sick days:
As we know that cleanliness is directly connected to good health. Keeping your office neat and clean allows your employees to work more effectively and take a few sick days throughout the year. Since many areas of the business environments are under constant use, so there is a chance that most of the bacteria and germs develop and thrive in such places. If your workspace is preoccupied with a large number of employees, then there is a high probability of spread of infection among the co-workers if the place is left unclean. So, hiring commercial cleaning services can help you achieve the cleanliness goal of the company.
Better workspace morale:
To make your office a better place to work, it is necessary to have your office professionally cleaned time-to-time. All the employees want a clean and hygienic office to make a fresh start of the day. Finding your desk vacuumed and taken care of your trash gives you a sense of relief. With the help of commercial cleaning services, all the employees of your office will be able to focus on their day-to-day designated responsibilities properly rather than having to take care of their cleaning duties regularly. This enables the employees of each department to understand the company's goals and work on it with more optimism.
Cost-effective:
The prime reason to employ a commercial cleaning service is it is very cost-effective as you cannot rely on your managers and employees to clean the office premises. The amount of work they would spend on cleaning their desks can be utilised in working if the cleaning job is already done by the professional cleaners. Moreover, commercial cleaners will finish the cleaning task more thoroughly in no time at all. Furthermore, it will increase the production of the company as all the employees are involved in building up the strengths of the organisation.
Fewer liability risks:
The chances of accidents and employee injury are high if the employees have to clean the office premises. Even if it is a small section of the workspace, e.g. office storeroom, it may increase the risks of any accidents on the premises. You have recruited your employees for their business prowesses not for cleaning jobs. Handing a cleaning job in your employee's hands can cause major damage to any important assets of the company. Hence, employing a commercial cleaning service is a smart decision as they are well-experienced and knowledgeable cleaners who know how to do their work without causing any mishaps