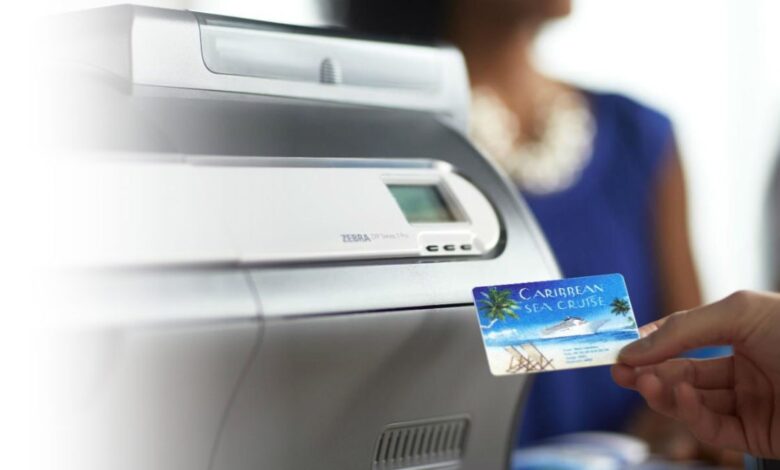 As an essential role in our daily life, smart cards bring us a lot of conveniences. We don't need to carry heavy keys. Only one IC card is required to open the door. You can also use the IC card to meet various activities such as dining, shopping, entertainment, conferences, parking, patrol, office, charging services, and so on.
About Smart Card Printing Machines & Smart Cards
Smart Card is based on IC card technology. It connects the various facilities inside the intelligent building into an organic whole by using computer and communication technology. Users can complete the usual identification and fund settlement through an IC card.
Along with this, the PVC card printer came into being. PVC card printer is a kind of printer specially produced for smart cards. Whether it is a simple block color pattern, a full-color pattern, or a pattern with gradient color, it can be printed at once.

Smart Card Printing Machines Applications
The input cost is low, and it is a high-quality, low-price product with a wide range of applications such as health, transport, education, and commercial.
The application of smart cards in education can be reflected in schools. That is, the school provides all teachers and students in the school with a campus card.
In addition to educational applications, the PVC card printing machine can also be used in health management systems. If personal medical records can be stored in the smart card chip, it will improve the hospital's working efficiency. For example, no matter which hospital you visit, you can learn about your medical condition through a smart card. Also, physicians can immediately know the patient's medical records. Patients can also avoid the time to fill out the form and reduce the cost of maintaining medical records in the hospital.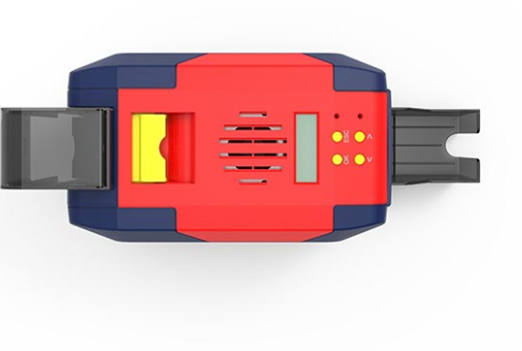 Smart Card Printing Machines Advantages For an Organization
The image printing speed of the smart card printing machine is fast, which fully complements the printing industry standards. Its operation process is simple, and the PVC card printer does not need plate making, printing, and repeating the steps of color registration. Therefore, it can easily achieve a colorful and rich, realistic effect. Moreover, card images made of PVC printers are waterproof, sun-proof, wear-resistant, and do not fade.
Hence, the smart card printer provides an effective and convenient management method for enterprises and improves management efficiency. With a card representing their identity, employees can realize, such as employee attendance, parking lot management, access control management, consumption management, and security patrol.
Employee can access, do things, activities, and consume all over the company with this smart card, which can finally achieve the purpose of informationization and standardized management of various departments.
The printing process of the PVC card printer is simple. Therefore, a single operator can operate the PVC color printing machine completely independently, saving time and material resources. PVC card printers are efficient and cost-effective, which makes it accessible on a large scale.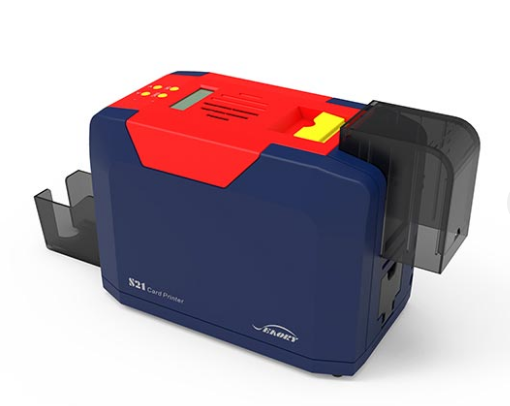 Conclusion
Since the PVC card printer is so useful to our organizations, why don't we put one on our desk? When purchasing a PVC card printer, we need to select a reputable manufacturer to ensure that the card printer has a long service time and the printed card is exquisite. There's a brand, Searoy, deserves to be recommended.
Seaory S21 is one of the most cost-effective PVC ID card printers of Seaory with complete functions, suitable for organizations that regularly print medium-sized or large numbers of cards. One of the primary selling points is its max monthly card output of 1,500 sets or 15 million cards. Hence, it is especially suitable for those with huge demand for smart cards, which can reduce the time and cost of repeated ordering and printing.