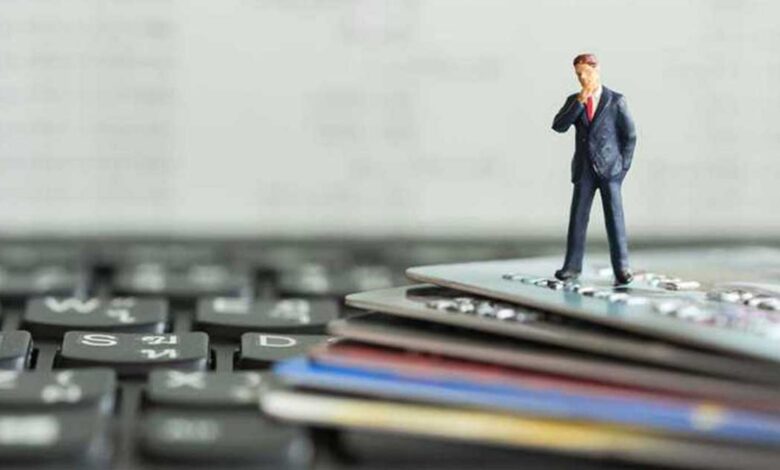 Back in the past, the only form of loan that was available to an individual was personal loans. However, with a gradual increase in time, loans can now be availed more easily. Those were ancient times when people were required to borrow loans against collateral. But with new start-ups and other ventures springing up, unsecured business loans are the new favorite.
Nowadays, lenders of business loans are offering unsecured business loans due to the increasing demand for cash by people like entrepreneurs and businessmen. However, unsecured loans come at high-interest rates, which is far greater than the usual traditional rates.
What is an Unsecured Business Loan?
An unsecured business loan is a kind of loan that an individual can avail of or borrow without providing collateral against it. These loans have sprung up and have been quite popular among the masses. However, on the flip side, many people avoid these loans as the interest rates of these loans are higher than the normal traditional ones. However, unsecured business loans have many pros that overshadow its cons.
Unsecured Business Loans – Features and Benefits
Flexible Loans: Most business loan lenders offer a facility of flexible loans where an individual can borrow any amount of money that he or she needs, though for a fixed upper limit, for a pre-determined duration.
Higher Loan Amount: May your business goals be long-term, intermediate-term, or short-term, you can easily borrow a high loan amount sans the hassle.
Tenure Flexibility: Unsecured business loan is popular for its availability of flexible tenures, that is, 12 to 60 months, which gives the borrower the opportunity of flexible pay-back time.
Go Online: Currently, almost all business loan lenders are offering online user account access to their customers, which makes each and every procedure regarding loans super-easy and super-convenient.
Choosing Unsecured Business Loans – A few Reasons Why
Suppose you are into a new business venture and wish to have a cash inflow without collateral. In that case, unsecured business loans are a perfect alternative for you to kickstart your business within a short while. A few basic reasons behind why you should opt for an unsecured business loan are as follows:
No need for Collateral: These kinds of loans are called unsecured business loans because it does not require any collateral to provide money. In these loans, the borrower is not required to provide any collateral against the credit he borrows. This facility works best for start-ups or entrepreneurs who are just starting up their venture and do not have any such material or asset to use as collateral.
Easiest Application Process: Now, applying for a business loan has become much easier. Almost every business loan provider provides its customers with access to online application procedures, where a person can easily opt for an unsecured business loan from the coziness of their couch! The websites are easy to follow and are even perfect for those people who are not much tech-savvy.
Minimal need for Documentation: The requirement of documentation is very minimal and basic. Just provide the lender what they need and get the loan in no time at all.
Fast Disbursement of Amount: The fast approval and disbursement of the loan amount are one of the greatest characteristics of unsecured business loans. All you need to do is fulfill the eligibility criteria and make sure that you provide the minimal basic documentation that it needs.
Short Tenures: Generally, lenders provide a repayment window tenure of 12 to 60 months, which is perfect for flexible repayments. Now it is much easier to keep your cash flow positive and stable and repay the amount without any hassle or pressure.
Flexibility in Repayment Options: Online portals and websites make repayment procedures much easier. The repayment option typically includes prepayments, POS-based repayment based on daily installments, and part-payments.
Singularity in Ownership: Now, you do not need to go to any capitalist firms or angel investors for investment in your venture. This means you are not required to undergo the process of shared ownership anymore. Availing funds is now easy, and you are not required to slice through your ownership or losing any bit of it to an outsider. Utilise the business loan and grow your brainchild into a successful entity.
Eligibility Criteria for getting Unsecured Business Loan
Every business loan lender has their own set of rules and regulations regarding giving off unsecured business loans. Still, in the given bullets, we have tried to jot down the basic eligibility criteria that you may find in almost every lender out there:
Your business venture or start-up needs to be based nationally, that is, in India.
The age of the borrower must be within 22 to 55 years of age (however, note that this particular criterion may vary from one company to another)
The business that is applying for the unsecured business loan must be operational for a minimum of 3 years.
Trusts, Charitable Organisations, and NGOs are not eligible for this loan.
Make sure to have a clean record in your past payments as delay portrayed in them might get your application rejected
Make sure the business is tax compliant.
Take care of your CIBIL score.
Things to keep in mind while considering buying an Unsecured Business Loan
If you have a self-owned business venture, then opt for this business loan as the process is faster and approved.
CIBIL score is a really important aspect for your business to score, so make sure that you have a good credit score
Getting a new credit line makes it easier for the lender to understand the borrower's business needs; hence take note of the same.
A turnover of Rs. 25 lakh (minimum) helps in getting faster approval for an unsecured business loan
Steps to Get Unsecured Business Loans Quickly
Follow the given steps to get approval on your application for an unsecured business loan:
Step 1. Check whether you are eligible for the business loan or not
Step 2. Fill up the application form online
Step 3. Upload the documents required
Step 4. Submit the requirements
Step 5. The loan shall be approved and disbursed within 48 hours
Step 6. Initiate repayments.
Documents You might Require
| | |
| --- | --- |
| Documents Required (might differ from company to company) | Amount of Loan |
| ID proof (Aadhar card, Voter card, PAN, etc.), Residential proof, Business proof, Financial status proof (6 months bank statement) | Rs. 10,000 – Rs. 1 Lakh |
| ID proof (Aadhar card, Voter card, PAN, etc.), Residential proof, Business proof, Financial status proof (12 months bank statement) | Rs. 1 Lakh – Rs. 5 Lakh |
Unsecured business loans are nothing short of a boon for people who are just starting up or thinking about starting up. Getting a huge amount of business loan within a short interval of time, and that too against no collateral whatsoever is a dream-wish fulfillment. Plus, thanks to the advent of technology, getting loans online has made the procedure of applying for it much easier.
Now that you know the pros and cons of getting unsecured business loans, what are you waiting for? Grow your venture into something bigger than even your own dream with the help of a business loan. Plus, as we have already mentioned before, there is no hassle involved whatsoever in applying for loans and getting it approved faster. Moreover, if you need any more information regarding business loans, then Lendingkart is here to serve you in the blink of an eye. Fret not; we will be here. Always.