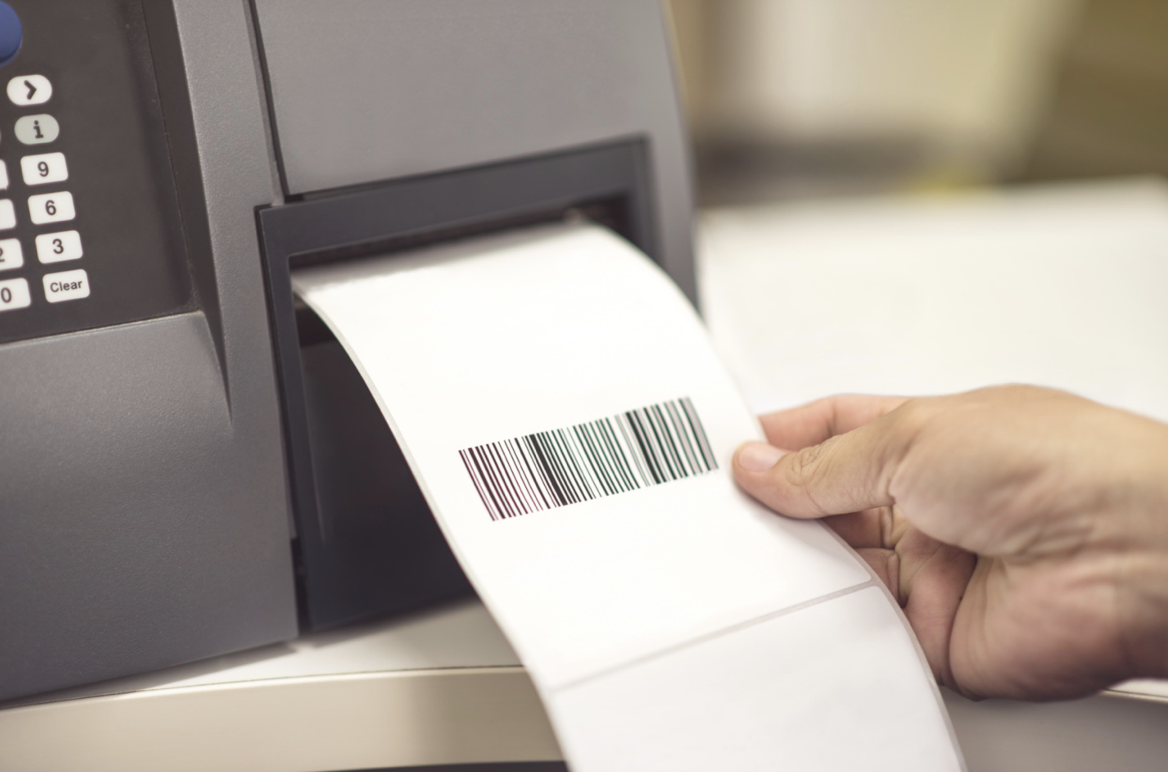 Most businesses produce their own labels which makes it important to use the right printing equipment and quality materials to ensure that your outputs are aligned with your brand's ideals. Professional designs are highly appreciated and create a great image of your brand for your audiences, especially with the packagings. When you opt for average equipment and materials, the output is not as great and leads to low-grade labels that are definitely not worth it.
If you want to build a good impression of your products, you will need an industrial label printer in house. However, simply having one doesn't solve the purpose, it should match your purpose and label printing goals. Every company has its own unique needs and the printer needs to match those in terms of sizing, quantity, efficacy and budget.
This blog aims to help you choose the best product for your business requirements and relevant tips.
1. Calculate the Cost for Each Label
As a business, you need to control the expenses that go into printing labels for the venture otherwise a large part of your expenditure would be directed towards the process. One of the easiest ways of saving up on the printing costs is to invest in a cost-effective label printer.
How to Ensure Cost-Efficiency?
Most business owners and managements assume that a cost-efficient printer is low-quality which is totally untrue. The high efficiency of a printer does not make it cheap and you can find many high-quality printer machines that have low cost for each label.
When the cost per label is low this means that the monthly expenditure on ink AND printing goes down. So even though the initial cost of the industrial label printer may be higher but it is significantly saved by the cost per label which helps you save well.
2. Choose A More Compatible Printer
Compatible printers can easily work with different accessories and let you have a variety of installations with ease, without compromising on efficiency. For instance, if you have a beverages company, you would want to choose a label printer that is compatible with a bottle label applicator allowing you to easily place logos on bottle shapes.
With a wide range of accessories available to make printing more efficient, quick and precise, businesses should evaluate the equipment they have and the ones they can procure for more productive processing.
Label printing accessories for high efficiency include Label Roll Unwinders, Bottle Label Applicator and Label Roll Rewinders. Choose from many more accessories and a wide range of industrial label printers amongst others best Label Printers for business.
3. Printer's Resolution Ensures Quality Output
Given that a label is literally your business speaking to your customers, the quality of the printing matters as that is what your first representation and impression would be. The printing machine that produces high-quality and better resolution would obviously have a more sophisticated and professional-looking output. This looks appealing as compared to pixilated labels that compromise colour and fonts.
When choosing the right printer for your business functions, look at the resolution to ensure a clear, refined finish for your labels. You can ensure this by choosing a printer with a higher DPI number.
4. Opt for User-Friendly Equipment
It is also extremely crucial to keep your staff and employees in mind when making the choice for a printer as it will ultimately be operated by them. Purchasing high-tech and advanced equipment are beneficial but only as long as your staff can sufficiently make adequate use of it. Acknowledging these facts makes a great difference.
When your staff is confused about the operations, they are bound to make mistakes some of which can affect the efficiency of the equipment. The printing errors
If employees are confused about using updated printing equipment, they are more likely to make mistakes while using these label printers. In this process of figuring out the device, there can be a lot of unintentional damage caused which can easily be prevented by opting for user-friendly equipment.
This will help you save time, money and unnecessary wastage of resources in building an understanding.
5. Invest in Reliable and Durabile Equipement
Most businesses require durable products that are water-resistant and resilient to abrasions. Durable products with these qualities ensure that you have a device that meets the quality standards of your brand.
After the labels are provided to the products, your merchandise travels from the manufacturer to the seller and stores, in this process it can be exposed to a lot of things that may cause the look to fade. This makes it important to have a label quality that is water-resistant and resilient from sun damage and abrasion to make sure customers receive the same good quality that the product was built for.