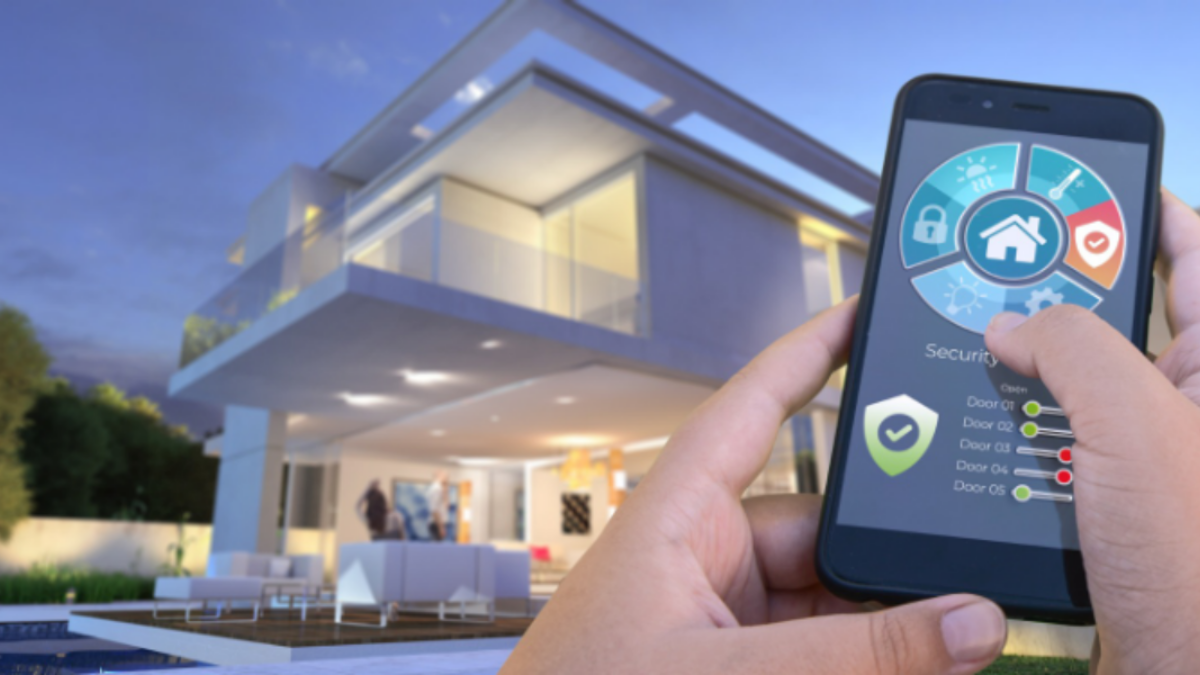 Tuya Smart (NYSE: TUYA), Top leading IoT platform, Tuya Smart continues to see a growing trend in the North American IoT industry. It has brought significant benefits not only for its brand but also for its clients. As pandemic eases and business resumes in North America, many firms reevaluate work practices, considering whether to return to in-office employment, work remotely, or a hybrid strategy. The pandemic has opened the work from home arrangements and IoT device usage. And as they embrace the new normal, more consumers are spending more time at home and embrace the convenience brought by smart home technology – a trend that appears to continue to stay.
The global consumer spending of smart home solutions is projected to rise to US$123 billion in 2021 and reach US$173 billion by 2025, after dropping in 2020 as a result of the pandemic based on Strategy Analytics. Consumers who postponed installing smart home systems in 2020 will be purchasing in 2021, with an additional 30 million households anticipated to acquire smart systems this year. Furthermore, study projections show North America remains the world's top smart homes market in 2021, accounting for 40% of total consumer spending in Smart Homes.
Fritz Werders, Managing Director of Tuya Smart North America, had great success over the pandemic and expanded despite extraordinary market difficulties. In the last year, customers have reported significant adoption of smart home devices by users, which has given Tuya Smart a unique chance to assist businesses.
Many North American companies, like BAZZ, a smart home appliance business, and SATCO Products Inc. (SATCO), a major North American illumination company, have expanded their smart product ranges quickly to meet the new market requirements during the pandemic through a partnership with Tuya Smart.
BAZZ started in 1979 as a conventional lighting firm, has always been on the hunt for new technologies, initially with LED lights and later moving into smart home devices to reenergize corporate development. The corporation began exploring methods to revitalize its business during the last decade to identify new growth opportunities. BAZZ has realized the full potential of connected devices through its partnership with Tuya Smart.
With Tuya Smart's support, BAZZ is now committed to offering a wide variety of intelligent solutions for a connected home, shown in over 2,500 locations throughout Canada and the United States. They have expanded our product lines quickly to smart lighting. Also, during the pandemic, they have built their presence on Amazon, Wayfair, Walmart, Costco, Lowe's, and Home Depot.
During the pandemic, SATCO was able to see a similar rapid change and development. SATCO has become a worldwide leader in the lighting field for over 50 years, with products covering the lighting industry with LED lights, appliances, and electrical solutions.
In early 2021, SATCO successfully launched its branded app in its new, smart-home product line, STARFISH. The product line STARFISH has rapidly become one of SATCO's most popular, immediately after its introduction, and its sales have grown by 100% per month. The Tuya Wi-Fi module allows flexible user control via mobile devices, voice helpers, and Samsung SmartThings, as well as interactions to other Tuya-powered items each STARFISH product possesses. In only six months, SATCO was able, via the efforts of Tuya Smart, to launch the STARFISH line.
These businesses have seen the flourishing smart home market by partnering with Tuya Smart. The PAAS solution from Tuya Smart helped them expand in the pandemic by quickly providing smart products and services. Tuya's intelligent platform speeds hardware and software development and is reliable to more than 3000 companies.
Although North America's life is slowly returning to normal, social distance and time spent at home have brought customers intelligent home devices' value and convenience. Tuya Smart hopes to assist North Americans update and change their companies even more vertically, including intelligent homes, intelligent Hotels, competent health care, intelligent energy, and more. In North America, the Tuya Smart team is prepared to assist clients in creating success stories across these various sectors.
About Tuya Inc.
Tuya Inc. (NYSE: TUYA) is the top IoT cloud platform in the world to nurture and innovate an ecosystem for IoT developers. According to CIC, Tuya Smart is the world's biggest IoT PaaS company in the number of smart devices available in 2020. Tuya Smart developed an IoT cloud platform that offers a wide range of products, including Platform-as-a-service, PaaS and Software-as-a-Service, or SaaS, to businesses and development developers. The IoT cloud platform from Tuya Smart allows developers to build a flourishing IoT ecosystem of brands, OEMs, partners, and end-users that connect and interact via a range of intelligent devices.