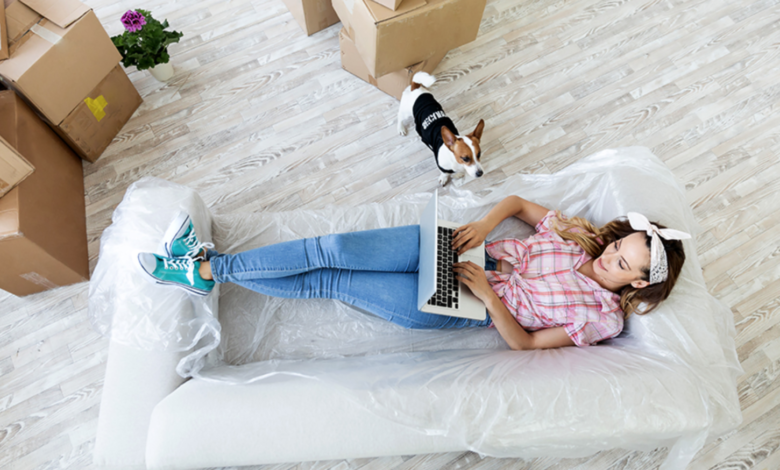 As Canadians increasingly enter the rental market due to the difficulty of securing a first-time mortgage, renter or tenant insurance has become hugely important. Covering yourself and your belongings are vital for peace of mind and to avoid steep financial surprises. However, many people mistakenly think they don't need this type of coverage and are left on the hook when the worst happens.
The good news is renters insurance in Ontario and Alberta is accessible and affordable. That said, there are some cities where tenants can get more affordable rates.
How Much Does Renters Insurance Cost?
Renters insurance is affordable enough that there should be no excuse for not having coverage. Typically, a policy would set Albertans and Ontarians back about $200 a year, or less than a dollar every day. In Alberta, the average cost of renters insurance is $168.70 per year, while Ontario average premiums are $210 per year.
Like all insurance coverage, your premium will depend on various factors. For renters insurance, carriers look at criteria such as content value, liability limit, claims history, deductible, type of building and location.
Where you live is a key factor in determining how much you pay for renters insurance. Naturally, some cities are more expensive than others. InsuranceHotline.com shows which cities in Alberta and Ontario are the most and least affordable for renters insurance. The results may be surprising:
| | |
| --- | --- |
| City | Average Renters Insurance |
| Sudbury | $328 |
| Windsor | $299 |
| Vaughan | $288 |
| Cambridge | $238 |
| St. Catharines | $227 |
| Brampton | $227 |
| Oshawa | $224 |
| Toronto | $211 |
| Barrie | $209 |
| Hamilton | $203 |
| London | $201 |
| Markham | $201 |
| Burlington | $199 |
| Mississauga | $194 |
| Kitchener | $191 |
| Calgary | $182 |
| Edmonton | $147 |
Why Some Cities Are More Expensive Than Others
The data above makes it easy to see tenants in major Ontario cities pay more for their insurance than elsewhere. However, there is no direct correlation between the cost of insurance and the population of a city. The most notable example is Toronto, which is affordable compared to Sudbury, Windsor, and Vaughan.
That arguably goes against convention. When looking at the auto insurance market, the average premium in Toronto is much higher than in other cities and the Ontario average. Being in a large city with a high population directly affects coverage costs.
When considering renters insurance, the same model is only partly true. Yes, urban areas have higher premiums, but the cause has no direct relation to population or size. For Canadians, understanding why it is cheaper to get renters insurance in Toronto than many other cities in Ontario is important for informed coverage decisions.
Location is a defining factor when an insurer weighs a renter's insurance premium, albeit with some nuance. It's not a case of "you live in a populated area, so you pay more". Instead, location is used to determine the risk against your rental home:
Weather-related risk – As we have seen in the home insurance market, climate change is having a profound impact on premiums. Some cities and areas are more prone to severe weather or natural disasters. If the town you live in is predisposed to significant storms, floods, or other weather events, the cost of rental insurance will be higher. For example, the Windsor area has had a string of major weather events in recent years, including severe flooding during 2017. While Toronto has not entirely escaped flooding, the city has not been hit as significantly as some other areas in Ontario.
Claims frequency – An insurer will not only look at your claims history, but it will also look at the claims situation in your location. High claims frequency in a city, neighbourhood, or even street tell your insurer there is more risk of future claims. Some of the factors that drive up claims frequency include break-ins, vandalism, and crime.
Proximity to aid – Emergency response during times of disaster can help to reduce losses your insurer will face. If your rental property sits close to a police station or fire department, it can be an asset in lowering your premium. Damage can be minimized if a fire truck gets to a burning house within minutes as opposed to half an hour.
Why Renters Insurance Is Important
Even if you're paying over the odds for tenant insurance in one of Ontario's smaller cities, or getting a good deal in Toronto, having it is essential. It's more important for renters in Canada to have insurance now than it has ever been in the past. Not only are weather risks increasing, but more people are moving to rented accommodations.
As the market shifts to rentals, landlords are increasingly demanding tenants have insurance. In other words, without renters insurance, you limit the number of properties available to you.
Still, many Canadians make the wrong decision and avoid purchasing coverage. In fairness, this mistake is based on a miscalculation. Simply put, many people underestimate the value of their belongings and how much it would cost to replace them. Sure, most items in your home can be replaced, but try to make a rough estimate of all your electronics, furniture, kitchenware, home appliances and valuables. The costs quickly add up.
Renters insurance provides a safety net should the worst happen. It relieves the financial burden by covering your "stuff" against losses. Insurance will also help cover your financial bases if you are forced to move due to a weather event.
Your Landlord's Insurance Policy Does Not Cover Your Possessions
Remember, your landlord's home insurance will not cover you as a tenant. You need a personal policy to cover your belongings and other unforeseen costs. Fortunately, buying renters insurance in Alberta and Ontario is easy and inexpensive. Still, the information above shows that coverage costs can fluctuate significantly between locations in the provinces.
To ensure you get the best deals, comparing renters insurance quotes online is a good bet. By doing so, you can compare quotes to find the best coverage to meet your needs at the most affordable price.