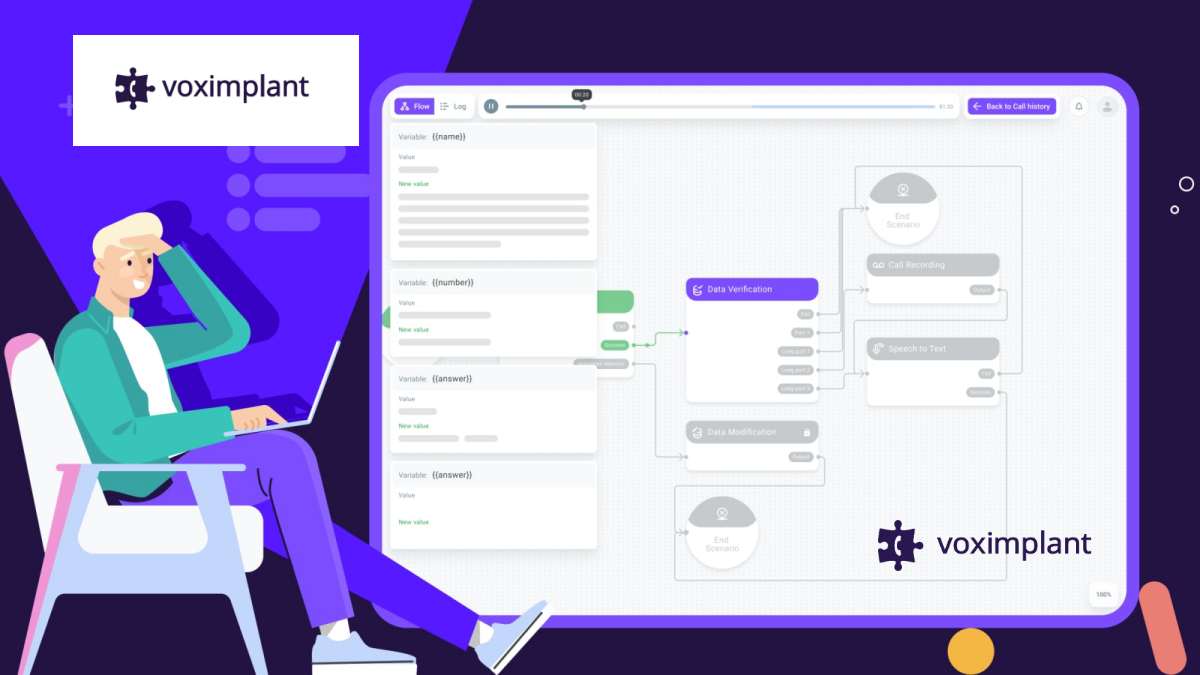 New York-based leading serverless communications platform Voximplant recently launched the Voximplant for Startups program. This program enables eligible startups in the early stage to offer a best-in-class customer experience to their clients and customers. Voximplant is on a mission to provide its top-rated communication solutions to startups that are in the growing phase. 
We are living in a hypercompetitive world where every product or service has many alternatives. Customers prefer to choose the products or services that solve their problems in real-time. Today, billions of people communicate using different services and applications, and they expect brands and services to communicate with them in real-time. Technology will keep on transforming the future of communication. Adopting the latest communications solutions is critical in 2021 and will continue to be essential in the future. 
Big companies can spend a fortune on the latest technology to continually improve their customer experience. But early-stage startups don't have the same huge budgets, so they have to be smarter about how they spend money. Voximplant aims to bridge the gap between early-stage startups and the latest technology with the Voximplant for Startups program. 
Early-stage startups can now integrate communications into their products and improve customer contact centers with Voximplant Platform and Voximplant Kit. Voximplant for Startups program is ideal for products requiring voice, video, messaging, SIP trunking, or natural language processing. Moreover, it also empowers startups' support teams to handle all incoming customer inquiries. 
"If we want to stand out, we need to offer features powered by the best new technologies available on the market, such as natural language understanding and other AI models. It's these innovative tools that enable our clients to create a better experience for their own customers than what their competitors offer." – Alexey Aylarov, CEO and co-founder, Voximplant.
Voximplant is the best option for those who care about the future of communications. Hence, the Voximplant for Startups program provides qualified startups with 50% off seats for four years on its Kit product and $1,000 in one-time credits for its Platform product (equates to ~80,000 calls or 150,000 SMS texts). 
Voximplant Platform is the most powerful serverless communications platform. It allows businesses to develop custom communications experiences quickly without sacrificing future flexibility. Standard communication API solutions claim to make things easier but fail when it comes to building more custom communications. Voximplant Platform provides an integrated communications development experience that includes native serverless tools and a comprehensive set of APIs and SDKs for any platform. It empowers startups to add voice, video, messaging, and natural language processing to any of their products. 
Voximplant Kit provides non-technical people with the superpowers to leverage the power of AI and automate their businesses. It empowers them to improve customer experiences and increase the number of happy customers. Voximplant Kit is an omnichannel contact center with no-code AI and a flexible voice-activated IVR. It comes with the ability to transform the contact center for a better customer experience. Moreover, it can be integrated with an existing solution.