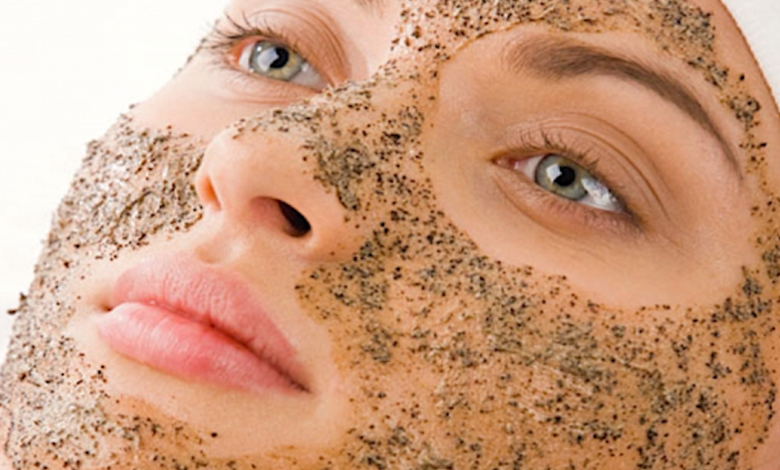 The age-old question that all beauty-loving women ask: "how do I get glowing skin?" Don't worry, we've got you covered!
Below are some of the best face scrubs to exfoliate your skin and release that inner glow. There's something so satisfying about exfoliating after a long day of work. The knowledge that you're getting rid of the day's grime, dirt, dead cells, oil, and other impurities makes you look forward to the days' end.
Exfoliating once a week is highly essential. The benefits it reaps are better for our skin in the long-term as well.
The face scrubs we've compiled are multifunctional; they hydrate, are anti-aging, and fight off free radicals. Exfoliation is akin to therapy, so grab any of these best face scrubs for glowing skin as recommended by MIRA BEAUTY and achieve your dream of having radiant shining skin.
Grapefruit Daily Facial Scrub by Yes To: Say "yes to" this face scrub for glowing skin! (Pun intended). But for real, this face scrub has it all. It contains Lemon Balm that helps calm and repairs irritated and dry skin. The grapefruit in itself has a packed resume: evens out skin tone, reduces blemishes, enhances brightness, minimizes acne, and moisturizes skin all in $2! Unbelievable, but all this goodness can be yours for that price. As its tagline says: its "brightness on a budget." It is also a great beginner product for teens just delving into skincare.
Gentle Smoothing Oatmeal Face Scrub and Mask by St. Ives: The thing about oatmeal is that it can never go wrong no matter how you consume it. The same goes for St.Ives they never go wrong with scrubs. This scrub by St Ives features two potent ingredients: oatmeal and honey, infamous for their anti-inflammatory properties; they reduce redness and rejuvenate the skin. The exfoliant is walnut shell powder; gets rid of grime and impurities on your skin. Using this consistently is bound to release your inner glow.
Neutrogena's Oil-Free Acne Wash Daily Scrub: A face scrub for naturally oily skin? Say no more. Neutrogena is your knight in shining armor. Oily skinned girls know the struggle is real. The fine line between glowing and greasy often has us scouring the shelves for a product that absorbs excess oil, doesn't clog our pores, and makes our skin glow! Neutrogena's Oil-Free Acne Wash Daily Scrub does all this and more. It contains the infamous Salicylic acid that fights blemishes along with "MicroClear® Technology" that deep cleans and penetrates deep into our pores.
Cetaphil's Extra Gentle Daily Scrub: The key to a good face scrub for glowing skin is the cell turnover and how good they are at cleaning out your pores. Cetaphil's Extra Gentle Daily Scrub knows how to do just that. Rest assured, it'll get rid of dirt, grime, oil, and makeup with its micro-fine particles without drying out your skin. As the name implies, it gently cleanses your skin and gives it that much aspired for glow. Infused with a cocktail of vitamins and conditioner, it leaves your skin hydrated, healthy, and cared for.
Bliss's Micro Magic Microdermabrasion Scrub: That's a lot of M's! Well, add another one because this scrub is just "marvelous!" Micro Magic is like a spa treatment in a bottle. It has various nourishing ingredients: starting with oils, it contains Jojoba Seed Oil, Soybean Oils, and Peppermint Oils That help moisturize and protect skin. Pro-Vitamin B5 helps to seal in moisture and give skin that youthful look. Lastly, the kaolin clay and the Volcanic pumice work actively to absorb excess oil, balance skin pH, and slough off dead skin cells. If you haven't been on the Bliss bandwagon, now is the right time to join.
Total Renewal Microdermabrasion Exfoliator by No7: This scrub comes with a "no-fail" guarantee. It caters to sensitive skin, smells like a dream, and has the perfect formula to wake up your dull skin. Another spa-grade procedure, microdermabrasion, exfoliates, and removes dead skin cells. It helps fade dark spots, even out skin tone and texture, and reduces signs of aging. No7's Total Renewal scrub does all that and is still friendly on your pocket. One use of this face scrub will have you like the silky smooth texture of your skin. Join the No7 cult, I mean family, and never look back!
Face Buff Energizing Scrub by Jack Black: The thing about skin is that it works the same regardless of gender. To make it clear: men need to exfoliate just as much as women do. The face buff energizing scrub is a cleanser and face scrub that eliminates stubborn impurities making your skin smooth. The ingredients are environmentally friendly such as bamboo powder. It is rich in minerals, and the granules help unclog pores, slough off dead skin cells, and remove dirt and oil. Other feature ingredients include Licorice Extract and Allantoin that help calm distressed skin. Vitamin C that repairs free radical damage and gives you glowing skin.
Dermalogica's Daily Microfoliant: Want a pick me up for your skin without any adverse reactions? Invest in Dermalogica. Going down the list of ingredients in itself is an index of how great this product is. Licorice, Grapefruit, Phytic Acid (from Rice Bran) exfoliate and even out skin tone leaving you with radiant, glowing skin. Papain Enzymes and Salicylic Acid help minimize pores and absorb excess oil from skin. The addition of colloidal oatmeal helps deal with skin ailments like rosacea and eczema and reduces inflammation. The exfoliant is super gentle and worth investing in. This is as perfect as a facial scrub can get to providing glowing skin.
Tatcha's The Rice Polish: Classic: Used by the Duchess of Sussex; this product combines ancient Japanese beauty techniques with modern technology to bring you glowing skin. The product doesn't only exfoliate; it is anti-aging. The Japanese rice bran/ rice polish is a potent ingredient. It's rich in minerals, vitamins, and antioxidants and has an excellent cell turnover rate. The star ingredient is Hadasei-3™, a "Tatcha-exclusive trio" of anti-aging superfoods (Rice, green tea, and algae).
The Method: Polish Normal Combo Skin by Lancer: Luminous, radiant, youthful; that's the kind of compliments you are likely to receive after using this bomb product. It is expensive, but worth it. It contains pumpkin and pomegranate extracts that slough off dead skin and a cocktail of vitamins (A, E, and C). Coupled with minerals like sodium, Magnesium, Quartz Crystals, and Brown Sea Algae that lock in hydration, this product works effortlessly to give you flawless, glowing skin.