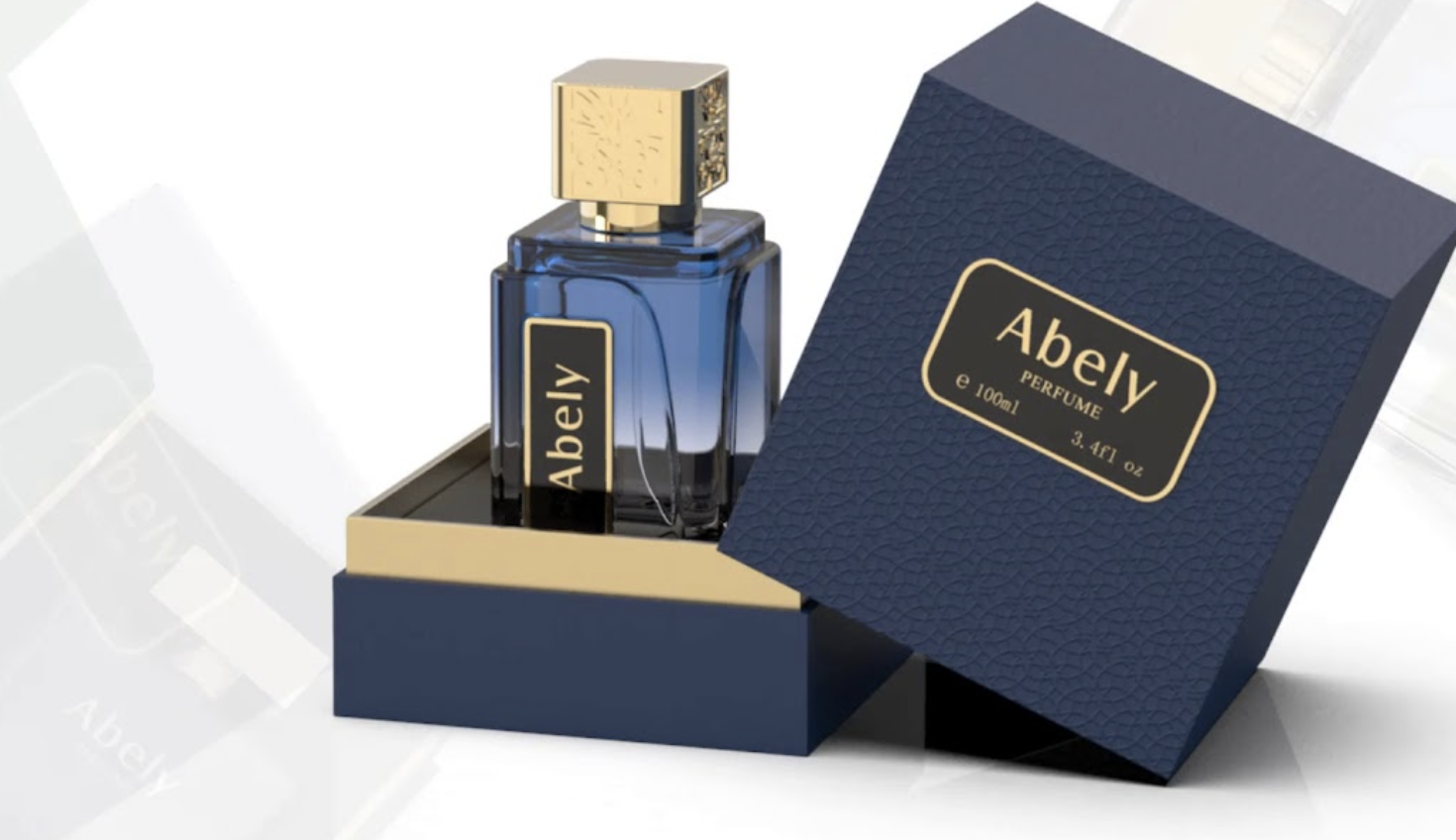 Perfume bottles themselves add a great deal of value to the appeal of the product. They act as the brand's face, bringing the customer towards the product with their aesthetically appealing looks. The customer gets to feel the fragrance afterward, which keeps them loyal to the product. But it's the look on the outside that lures them in. It plays a massive role as a marketing strategy, something Abely Perfumes and most major perfume bottle wholesale dealers and manufacturers are aware of.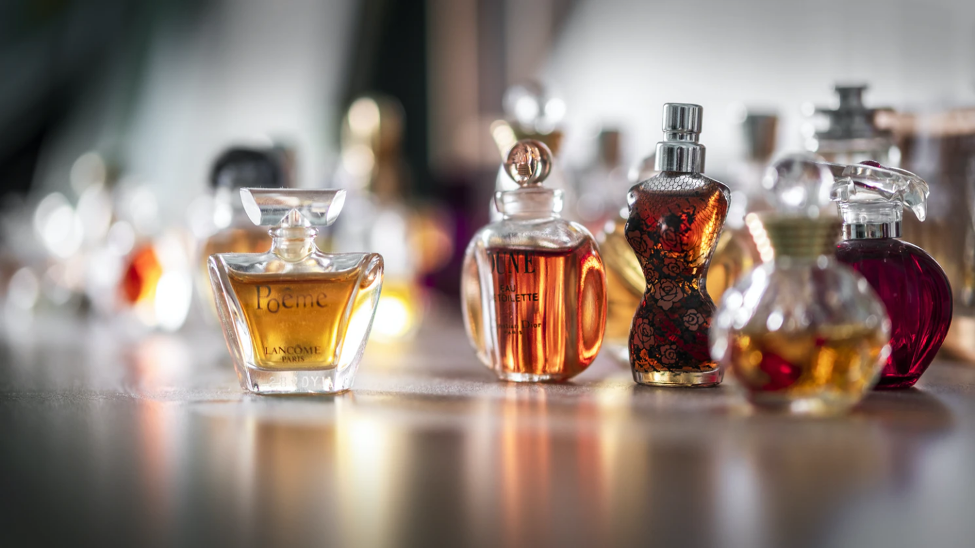 Meanwhile, post-processing the simple glass bottle or other ceramic products, applying a decal is initiated. A decal, also known as "chromos", is an image-containing substrate used to decorate the bottle. They're more efficient for custom perfume bottles because they can be placed over complex shapes. Decals are well-suited for curves and edges and outside the traditional decoration area on the bottle. Moreover, they're more cost-effective than silk screen printing.
The Custom Perfume Bottle Decals Material
Decals for custom perfume bottles can be designed with ease to cater to a plane or regular arc. It's anything but an unheard-of level of customizability for perfume bottles. While speaking of customizability, decals themselves are done with various kinds of inks, including organic ones, enamel, and precious metals such as silver and gold. It allows you to pick a material that's best suited to your design. What is more, it also helps you to cater to the specific needs and audience of your custom perfume bottles.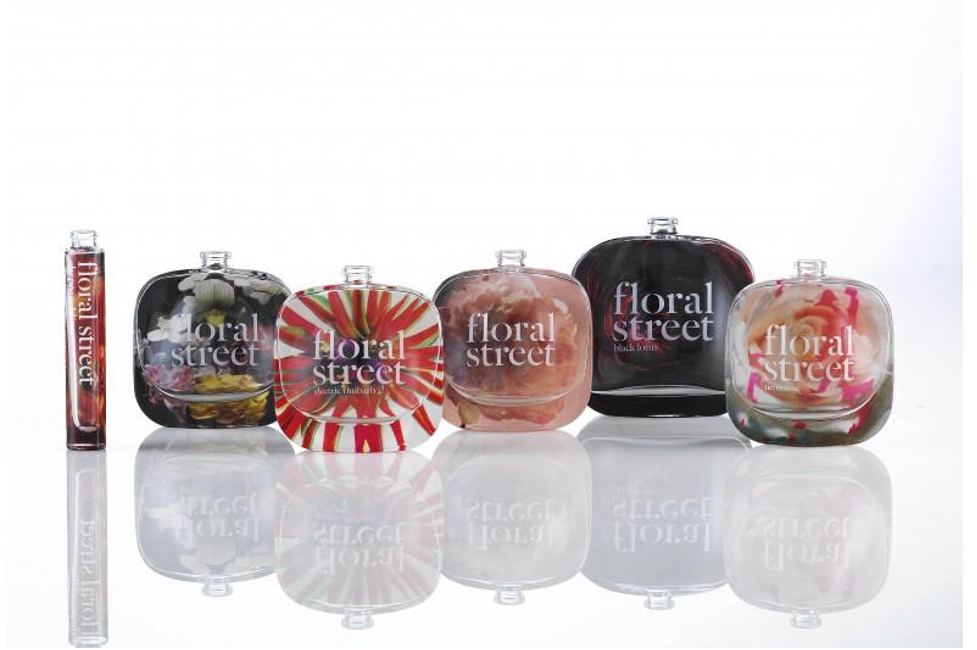 The Custom Perfume Bottle Decals Process
Decals can be designed at ease from the comfort of your computer. After that's done, the process of taking your virtual design and pasting it onto a physical object takes a few steps. That's what we will be looking into right now:
1. Decal production: Print the Labels on Paper
Firstly, the design, which got virtually made on software, is printed out into an actual physical copy. This physical copy will act as the medium to transfer the design to the glass. The print is done on transfer paper or some other alternative.
2. Soaking: Separate the label film from paper
The label is then separated from the paper, which is either removed by hand or through other processes. Separating the two brings out the adhesive side of the label, then the label is ready to be pasted. Depending on chemical composition, the adhesive will have a certain amount of time, after which it will not make the label stick to the glass. Therefore, after separating the label from the paper, make sure it is pasted down onto the glass soon.
3. Combination: Pasting the label onto glass
The label is pasted down onto the glass. It is adjusted to the shape of the glass's surface. In this process, the label should get carefully placed to avoid any air bubbles or label skewed. How well the label is stuck onto the glass will play the most crucial role in producing the final product.
4. Bake: Extension the lifetime of decal
While the label is now good to go, and some companies leave it as it is, there's one thing left. A label pasted on the bottle can get easily peeled off as it acts as a sticker in its current state. For a more permanent solution, we opt for a different strategy – heat transfer. To permanently fixate the design onto the glass, we use heat for baking the decal onto the bottle. It provides us with a much efficient and permanent result.
5. Varnishing: Extra process of upgrading
This process is necessary for perfumers who keen on high-end texture, an improvement of surface treatment. These bottles finished with decal looks a little bit matt, while varnishing makes them glossy and much smoother. The exposed glass part of the bottle can also take on a crystalline quality. At the same time, the varnishing film well protect the decal permanently.
Applications of Decals in Custom Perfume Bottle Printing
Custom perfume bottles could gain an entirely new look if we were to make good use of decals. These decals are primarily used to emboss details about the product onto the glass, such as the company and product name, tagline, and other information.
Moreover, custom perfume bottle printing adds to the physical appearance of the bottle. Without physical appeal, a product such as perfume can become hard to market. Physically appealing custom perfume bottles are also popularly used as gifts, making the need for an aesthetic outlook much more necessary.
Advantages of Custom Perfume Bottle Decals
Let's now discuss some of the significant advantages of custom perfume bottle decals:
1. Wide Range of Colors
While getting back on the aspect of customizability, there's a massive range of colors to test with decals for custom perfume bottles:
Mainly, inks are used to create the decals on the glass, which can come in plenty of colors.
Precious metal compounds create glassy, high shiny surfaces due to the mix of metal in them.
The compounds usually contain a combination of flux materials that help the metal act as a decal.
Usually, the decals we see in gold and silver colors are made of those exact metals.
Enamel decals yield some beautiful designs in natural colors.
2. To Decorate Complex Shapes of Bottles
Custom perfume bottles come in various designs and shapes. Typically, many of these areas are challenging to print over through screen-based mediums. It is where decals come in handy. They can be designed to suit the shape of the bottle and can accommodate any design easily. Furthermore, single-sided as well as double-sided decal options make the items more diversified.
3. Can Be Done with Organic Inks
Besides standard synthetic ink, inks made of organic material are also readily available for use, which carry their own perks and benefits. Usually, they are metal-free and do not contain formaldehyde or phthalates, except in some cases, such as fluorescent colors.
Final Words
If you're searching for the worry-free arrangements or deals to get some decal work done for your custom perfume bottles, be sure to hit up at Abely Perfumes. Abely is the expert at custom perfume bottle printing and can cater to all the needs you present for your uniquely designed custom perfume bottles. She cares about customer satisfaction and long-term cooperation. If you feel like you've made up your mind, feel free to contact Abely expert now.