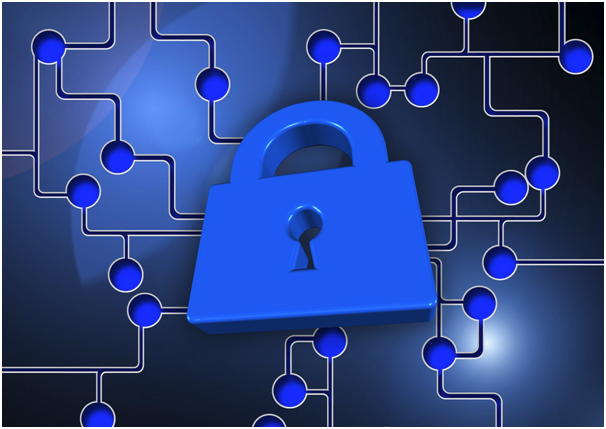 Modern companies have dedicated themselves to building digital transformation strategies in order to update the teams they employ, reduce costs, have a hyper-connected work scheme and favor the productivity of all areas of the company.
Regardless of this, it is necessary to reconsider the use of some physical equipment as resources for the digital transformation of a company and how they can be used to provide great benefits such as backing up the stored information and Data Center Security.
What is a Data Center?
Data Center , or Data Processing Center are the various terms used to refer to a specialized computer system where high-power hardware and availability are mixed in an environment controlled for the purpose of storing, safeguarding and processing data on a large scale.
These data are distributed to other systems or authorized personnel to consult and / or modify them.
Benefits of a Data Center
Incorporating a data center as a key part of your digital transformation strategy or as a powerful resource to strengthen your activities can bring great benefits in different areas of your company.
1. Business continuity
A Data Center must offer the guarantee that the business continues to function correctly regardless of the events that arise.
The essential resources, information and processes in a company must be available as long as they are needed to continue offering the products or services and not lose money due to instability or indisposition of the systems.
2. Response speed
It is not enough that the resources of the Data Center are available 24 * 7, it is also necessary that they respond to the needs of the company quickly.
Data centers must respond quickly to key business applications, have optimal connectivity technologies from servers, fiber optic networks and link management through an SD-WAN solution to ensure the availability of essential systems for the business.
3. Information security
A data processing center must have high standards of information security, as well as qualified personnel to avoid leaks or losses.
Having a Data Center Security for disaster recovery or a Disaster Recovery solution is one of the best decisions a modern company can make, especially if it is in a highly confidential sector such as banking, government or insurance.
For example, banks and institutions of higher education require a data center capable of supporting the possibility of an encryption attack or total loss of the main data center.
4. High storage capacity
A data center offers the possibility of storing a high amount of information due to its own infrastructure or that of the supplier company . As well as virtualization, being one of the most relevant technologies to increase storage capacity with lower costs, it presents a great alternative for growing companies.

5. Simplicity
Data management can be complex and require professionals in the administration of networks and communications , as well as specialists in the correct implementation of infrastructure.
In contrast, ordering from a data center service provider allows companies to focus on their activities and simplify the information storage process .
6. Scalability
In the cases of outsourcing data center services, modern technological conditions allow a company to request an increase in its storage capacity or infrastructure almost immediately, even through cloud storage it is possible to pay only for the space used without having some predetermined limit.
In the cases of their own data centers, companies must project their growth and scale their capacities as needs grow.
7. Flexibility
Due to their high availability and being increasingly linked to cloud storage technologies, data centers can allow companies to use their information when they need it most , including by transferring it to other teams or developing a remote work scheme.
8. Efficiency and reliability
The highest level data centers have availabilities of up to 99.995% for this reason you can trust that corporate data will be available to the members of your organization when you need it most and with great speed for data download or deployment Of applications.
9. Cost savings
Budget optimization occurs by having the infrastructure of a specialized telco, where companies should no longer invest in equipment and constantly maintain and update them. This presents significant cost savings in hardware and maintenance, as well as reducing the hiring of its own personnel in the IT area.
Why is Data Center Security so important?
The importance of data centers today is security and the ability to store business information . In the same way that every natural person requires a bank account to save their money, every company requires a data center, physical or virtual, to protect every valuable detail of the organization.
For this reason, regardless of whether you want to opt for a virtual or physical alternative, you can be sure of the effectiveness of this technology to obtain the aforementioned benefits.
Who certifies the data centers?
In the 1960s, the TIER certification was created by the Uptime Institute; this same body is responsible for administering the different levels of the TIER standard until today.
These levels in which data centers are classified are synonymous with high availability, the higher the TIER, the higher the availability percentage will be, in the following table you can see these percentages.
What's in a data center?
Data Centers involve the design and implementation of infrastructure, as well as a series of specialized teams that can guarantee the high availability of the highest levels and check Data Center Security.
Servers
This equipment is essential to store both the information of the companies directly, as well as to be used for effective virtualization, in this way the servers are a fundamental piece of any data center and will be decisive to demand cooling devices and energy management.
Core Switch
The switches are of great importance because they allow creating a network between the different servers used, thanks to this hardware it is possible to carry out expansion processes, automation, programmability and the real-time visibility necessary for a high-class data center.
Telecommunications cabinets or racks
They are the most characteristic element of a data center because they store all the electronic equipment necessary to store the information. The telecommunications cabinet must be in a refrigerated, orderly environment, with the correct energy implementations to achieve high availability and security. .
Cooling systems
There are multiple refrigeration equipment incorporated in a data center, they are extremely necessary because the high availability equipment is in operation for long periods of time, having a constant and safe refrigeration system is one of the requirements for a data high-level center.
Conclusions
Data centers are one of the most important elements for the security and availability of data in a modern company , for this reason having a high TIER data center allows organizations to store relevant information with a high level of security and have support in the face of various disasters.