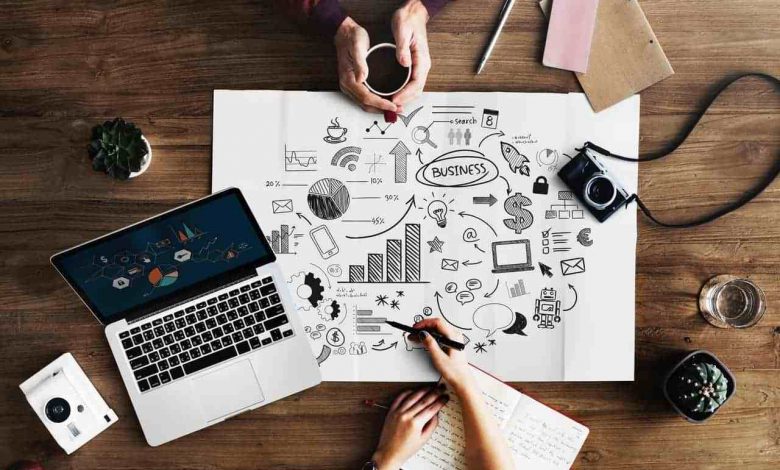 BIaaS helps examining the business critical data with intent to understand the organization's strengths and weaknesses. It allows the management to analyse data for optimal deployment of organization's resources and better decision making. BIaaS or Business Intelligence as a Software unarguably plays a vital role in the business' strategic planning process.
Small and medium business organizations often need expert advice from business intelligence consulting companies for the implementation or revamp of a new BI solution. Not just the BI professionals require a core understanding of data science or data analytics to deploy efficient BI solutions, but they also must possess hands-on experience in big data.
Business intelligence consulting solutions are categorized majorly as (i) Business Intelligence Implementation and (ii) Business Intelligence Improvement.
Detailed Approach to BIaaS
BI consulting professionals offer varied services for implementing or deploying a new BI solution or restoring (revamping) an existing one. These services include:
BI Implementation Process
Concept Design
Major role played by Business Intelligence consulting services provider is examining the existing analytical and reporting system, KPIs, business processes, etc. Extensive services include conducting interviews with analysts and managers for exploring business objectives in detail and understanding business needs.
Based on the result and findings, business intelligence team determines the BI hardware and software requirements. A conceptual design is then prepared to cater to business needs. Team of expert business analysts defines reports and KPIs for the solution and create a detailed and concise BI roadmap.
Pre-Implementation
This is a critical stage where the business intelligence consulting services experts needs to perform multiple roles. This includes:
Designing data quality assurance processes and planning implementation by mentioning details on resources, roles and responsibilities, milestones, etc.
Offering an appropriate and a feasible implementation strategy for developing a unified system from distributed analytical solution
Integrating business intelligence solution with other enterprise systems.
Defining challenges that the team may experience during implementation of business intelligence solution
Finding out solution to these challenges as well as designing a consumer adoption strategy
Final Implementation
Business Intelligence consulting experts possess the capability to render BI implementation services. In addition, if the organization's project management team decides to continue implementation with third party vendor, business intelligence consulting companies assists the team in selecting the best vendor for successful business intelligence solution implementation. In this case, it is recommended that the organization must take into account several key factors.
Thoroughly explain business requirements to the vendor
Facilitate user adoption
Take note of data quality measures in source application
Research on vendor's market reputation and supervise its performance
BI Improvement Process
Next comes the BI Improvement category and business intelligence consulting experts provide comprehensive solutions for the betterment of the existing business solutions. Steps involve:
Concept Design
At this stage, the BI consulting team examines the analytical and reporting system, KPIs and business processes similar to that of implementation phase. The team often conduct interviews with middle management, analysts and executives to have a thorough understanding about the business objectives as well as actual business needs. It also helps identifying the intended business problem and designing an appropriate strategy for BI improvement.
The BI solution improvement experts possess the capabilities to handle an array of complex problems and provide resolutions accordingly. Some of the common problems that business intelligence consulting experts often handle include:
Lesser user adoption concerns
Security and data quality issues
Huge and growing backlogs of business needs
Low performance of existing business intelligence solution
Higher cost of ownership
Restricted aptitude to support what-if analysis, root cause analysis, planning and optimization
On the basis of key findings, the BI consulting experts design a dedicated improvement roadmap for the organization, discuss it with the stakeholders and get it approved from the project team.
Implementation
Once the improvement plan gets approval, business intelligence consulting experts move forward to develop an appropriate strategy to implement the plan. The BI experts take 2 to 8 weeks' time for implementing improvements. Constant iterations may result in improvement in data quality, changing KPIs as well as modification in business intelligence solution.
The key factors that must be considered while implementing business intelligence solutions are cost, security, and agility. BIaaS-specific selection criteria involve a wide variety of concerns that includes usability and performance features. Here, security is the main concern as BI solution implementation includes moving strategic data offsite and storing this data at third party location. However, business intelligence consulting experts takes care of all these issues and ensures successful implementation of BI solution.