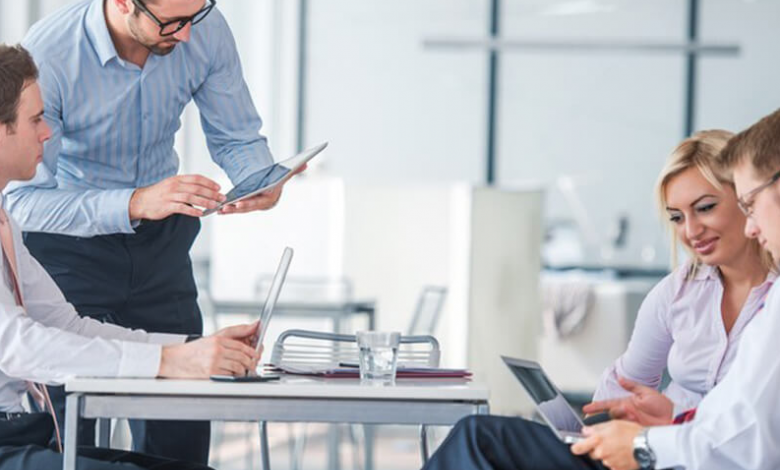 The Certified Business Analysis Professional (CBAP) is a course that was developed to cater for the seemingly growing needs of business analysts who wanted to take their careers to the next level. It mainly involves acquiring the much coveted CBAP certification. Undoubtedly, CBAP is one of the most popular business analysis courses at the international level and almost every business analyst right now wants to get their certification.
The CBAP certification training program is intense and you must have already heard some harrowing stories of the struggles some people encountered. All in all, there is nothing to fear considering the fact that you will be a recognized expert in the BA field. Furthermore, there are many training programs online and prepositions that will help you prepare for the exams and achieve your success. If you are looking for more information on CBAP training, read more on CBAP certification training on Adaptive US and their extensive library of CBAP information.
Upon completion of this course, you will have expertise in six knowledge areas found in the BABOK Guide version 3. They include;
Business analysis planning and monitoring
Elicitation
Requirements management and communication
Enterprise analysis
Requirements analysis
Solution assessment and validation
I can't say for sure that there is a path to take when you are seeking a CBAP certification. However, it will all depend on the amount of time you want to invest in training, your budget and the timeline in which you wish to become certified. There are some steps to take when considering the CBAP training. At times people have a hard time with the application process.
Be aware of your business analysis experience
Basically, CBAP application requires you to have 5 years of business analysis experience. This is approximately 7,500 hours of experience in this field as described by the BABOK Guide. In addition, you ought to have 900 hours of experience in at least four of the six knowledge areas. This means that professionals who have been working as business analysts for a very long time actually qualify to apply for the CBAP training.
Earn the appropriate professional development hours (PDs)
To be eligible for the CBAP application, you need to have 35 documented professional development hours. It's easy to get business analysis training courses that qualify for the PDs credits. There are also many online PD courses that you can enroll in so that you start earning the credits. The best part of such courses is there is the advantage of following your own timeline.
Prepare and submit the application
There are various requirements that you have to meet. The first one is the minimum education requirement and there should be two references provided. Secondly, they look at the work experience and professional development hours. All applications are submitted to the IIBA website. You can take time to read through the information posted on their website regarding the CBAP certification process. It may be helpful in giving you an insight of what it's all about.
Familiarize yourself with the BABOK Guide 3.0
If you are preparing for the CBAP, you will have to understand the content of the BABOK Guide. The BABOK is not a small book and the content inside it is dense. Typically, people take different amounts of time to fully internalize it. Therefore, some may take longer while others only need a day or two. All said and done, it takes several readings to fully understand all that information.
To make things easier you should consider joining a BABOK guide study group. This can be a great way to simply discuss content or prepare for an exam. Keep in mind you have to pass the exam in order to demonstrate how well you were able to grasp the knowledge and application of the content.
Additionally, there are exam simulators for you to use to test your knowledge. This way you can actually know how able you are when it comes to answering questions.
Schedule for your CBAP exam
After your application has already been approved, you can now schedule for an exam. This can be two to three months out. CBAP exam schedules are flexible and you always reschedule if you feel you are not well prepared. Furthermore, in case you fail in the first try, don't give up. Take the exam again within one calendar year from the time your application was approved.
Benefits of CBAP training
There are plenty of benefits that come with CBAP training. For starters, at the end of it you will have gained immense competence in the six knowledge areas. Also, you will be able to apply the various tools and the BABOK techniques that are often required in business analysis scenarios.