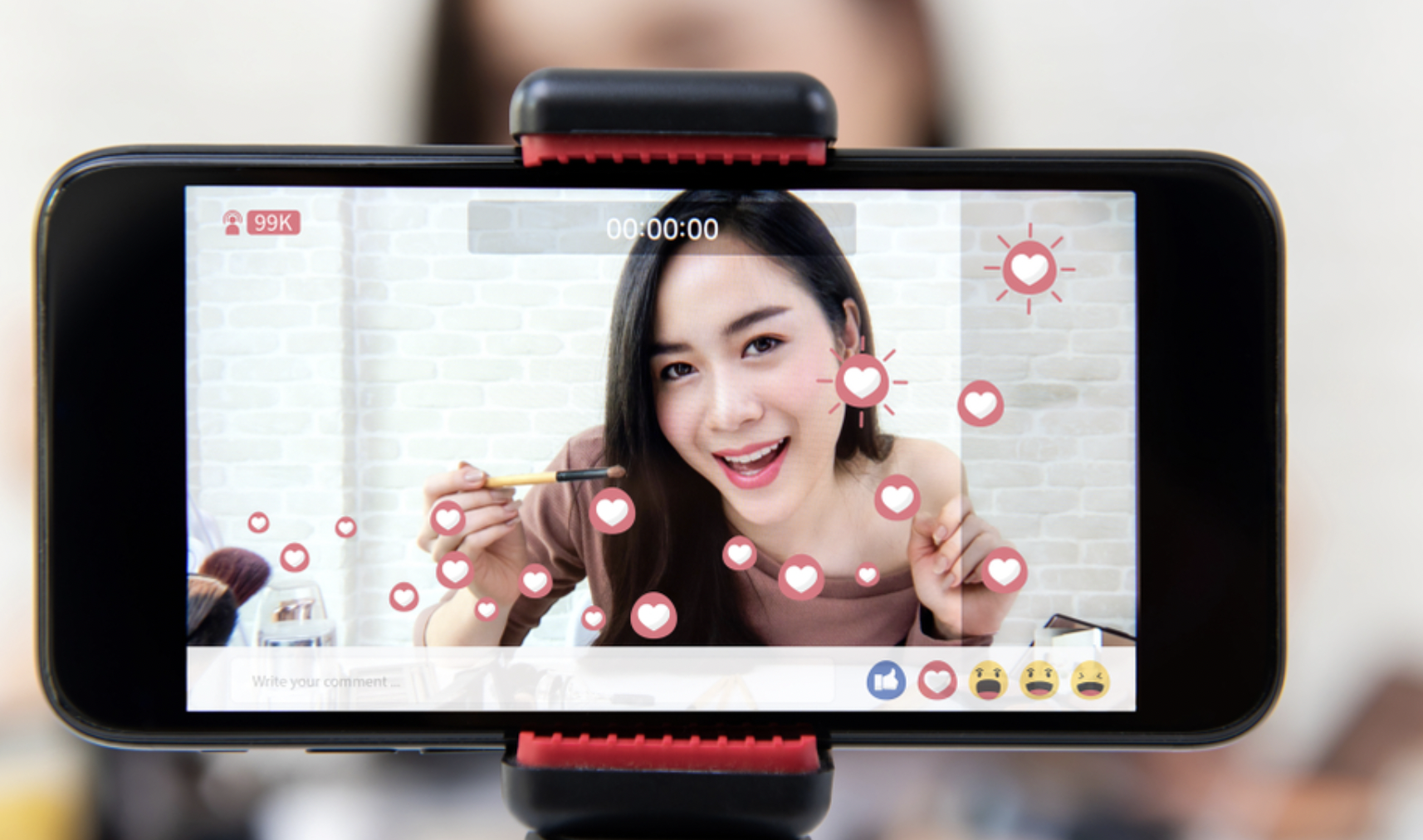 Over the last few years, video content has been growing in popularity at a very high rate thanks to the rapid advancement of video technology. As a matter of fact, recent research reveals that by 2021, which is this year, videos will account for 80% of all internet traffic. But of all the video content, live streaming has been the most popular. Why?
In this article, you'll find that out.
But first things first….,
What is Live Streaming?
We all must have heard the word 'live streaming' and have probably used the service at least once. But do we all understand what it means?
Of course, most people do, but for the sake of those who don't or have some confusion;
Live streaming is a technology that allows you to watch and share videos via the internet in real-time. All you will need to enjoy live streaming is an internet-enabled device like a laptop or smartphone and a platform to use as a medium like an app or a website. Examples of such platforms include YouTube, zoom, skype, Instagram, and Facebook.
Live streams are either public or private. Private live streams are simply that, private. That means only a few people can watch. Such platforms are usually password-protected, and only the invited parties can join. Zoom, Skype, and other video conferencing platforms are perfect examples of such platforms.
On the other hand, public live streams are the exact opposite of private live streams. They are open to watching by a large group of people, even thousands, and may not require any form of password protection. These are for public consumption. Also, there is room for viewers to interact, comment and even share emojis.
There is a lot to learn about live streaming; hopefully, now you have a better idea of what it is. You may also want to have an experience of your own. If that is the case, feel free to look for a firestick guide from cordcutters.
Why Live Streaming is becoming So Popular
Now let's get to the actual question; why is live streaming gaining popularity so fast?
There are plenty of reasons, and here are some of them.
Generation X
If you look at the consumption of streaming media content by generation, you will realize that Generation X is among the top consumers.
Generation X is a group of people born between the early-mid 1960s and 1980. They are the generation that follows the baby boomers and precedes the millennials.
For some time, Generation X remained unnoticed to many until the world understood how they consume media. That contributed a lot to the growth in popularity of live streaming content.
Several things make live streaming so appealing to Generation X.
One is the unique structure of live streaming. Live streaming allows you to choose what you want. That means you can add apps that interest you and can delete them once you lose your interest. Also, you have the option to pay for what you watch or watch it for free. A streaming platform brings together so many apps allowing you to choose at your own free will.
There is a principal rule of videos; to keep them short. So, short clips are the way to go. That is another reason why Generation X loves streaming. Generation X no longer watches shows one after the other. They prefer watching several of them at the same time. What better way to achieve that than to stream?
Live Streaming is Easy and Convenient
Some people believe that live streaming is way too complicated and technical for an average person to handle. That's not true at all. On the contrary, live streaming is both easy and convenient to use. All you need are
Good internet connection
Relevant video equipment
Relevant audio equipment
Encoder
A streaming platform you can trust
Also, if you are new to live streaming, you will be happy to know that many streaming services provide detailed documentation and tutorials to make it easier to use their platforms.
Video Monetization
We all love making money, right!? There are so many ways to do that; live streaming is one of them hence the popularity.
Many live streaming services have tools for video monetization. A popular method is to offer your live stream at a fee. That way, your viewers have to pay some amount of money to watch your video content. Here, there are two models; your viewers can choose from; pay-per-view or subscriptions either monthly, quarterly, semi-annual, or annual.
Sponsored ads are another great way to monetize.
Live Streaming Allows Children to Communicate, Connect and Explore
Children and, in particular, the primary-aged ones love live streaming for several different reasons;
It gives them a chance to become their own creators and presenters
It allows them to express themselves, be heard and seen by an audience.
It allows them to interact and connect with their role models, favorite celebrities, other people with shared interests with them, and so on.
Live Streaming is an Avenue for Entertainment
Like money, we all love good entertainment to stay happy. In fact, part of the money we earn goes straight to entertainment. Some go for vacations, weekend shopping, mountain climbing, karaoke nights, etc., to entertain themselves. Others may decide to play games, buy a ticket to watch a live match at the stadium. When it comes to entertainment, options are unlimited. But did you know that sometimes live streaming is all you need to have fun and entertain yourself?
Since distance is not a limitation, you can interact with your friends, family, and other relatives at any time, wherever they are. You can send birthday messages or anniversary messages to your loved ones. You can showcase your talent and so many other things. In short, live streaming allows you to do whatever makes you happy through videos as long as it is not illegal.
Why would such a thing not be popular?
Conclusion
Live streaming is anything good you can think of; no wonder it is becoming so popular. There is a lot to gain from it, including money, connections, communications, entertainment, talent, education, and so much more.
I think we can all conclude that this is one of the best things that has ever happened to the world.