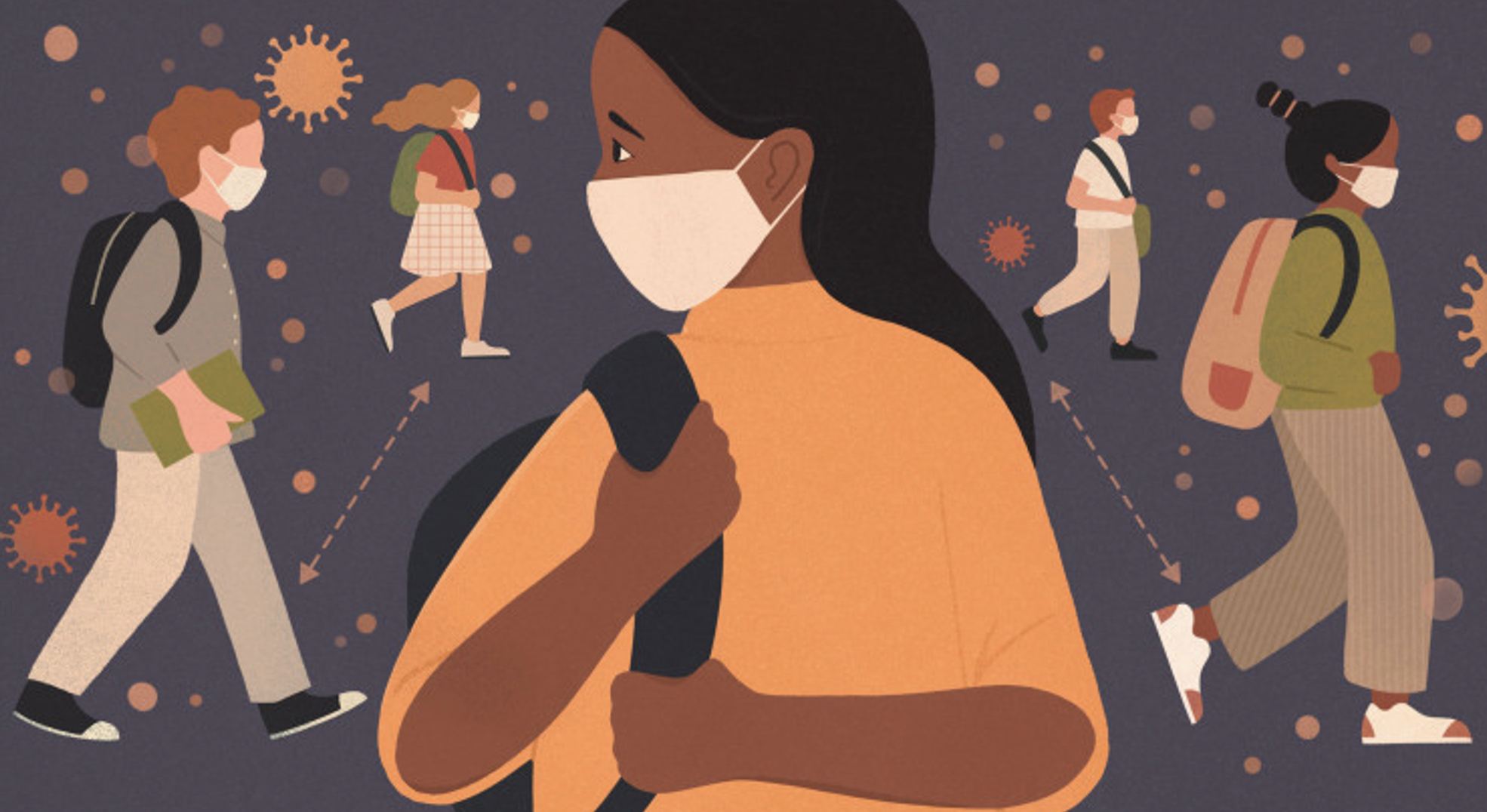 Children are resilient, but occasionally they get sick. Parents strive to protect their children from viruses and diseases. It is sometimes impossible since children are exposed to many forms of bacteria and viruses at school. Yes, children are resilient, but sometimes they need a bit of help to fight illnesses. As the new wave of COVID-19 looms overhead, parents are working overtime. Homeschooled children are not exposed to nearly as many diseases as their private- and public-school counterparts. Still, the threat of a coronavirus is constantly beating down your door. Learn how to keep your child healthy during this new COVID threat by reading the content provided below.
Keep Up To Date On New COVID Variances
As COVID news is constantly being released, parents need to be on their game. The US Centers for Disease Control and Prevention "CDC" has an informative website, with reliable COVID-19 information. If you miss a news segment do not fret because the CDC website, has you covered.
Not only should you stay up to date on the coronavirus but also your child. Children need to know the risks as well as preventions just like their parents. Keeping your child informed on the latest COVID updates is one sure way to protect her during these trying times.
Encourage Mask Use
Masks are annoying, especially for active children. In fact, some children complain about their masks restricting their air intake and ability to take part in physical activities. Several brands have taken steps to design and produce COVID masks for children of all ages. Instead of wearing the traditional surgical mask, children can choose from a broad range of designs. Children are generally more inclined to wear masks, with special designs than the traditional blue.
Letting your child shop for COVID masks is a great form of encouragement. Various websites offer a decent selection of mask designs like trains, cartoon characters, hearts, superheroes, dinosaurs, puppies, cats, clowns, butterflies, florals, and more.
Encourage your child to wear the masks in public at all times. The CDC claims it is okay to temporarily remove masks while eating and drinking.
Encourage Hand Washing
The medical community believes routine handwashing can help reduce children's risks of developing COVID-19. As a parent, you should heed this recommendation by encouraging your child to wash her hands. Utilize an antibacterial hand soap to eradicate germs and viruses.
Children should encourage their children to wash their hands at home and school. Teachers should permit their students enough time to wash their hands after physical education class and recess.
There is no doubt that parents would love to keep their children in plastic tents. Unfortunately, this is not an option. Since germs are everywhere, children cannot avoid them. Regular hand washing is the only alternative.
Parents can also alternate from traditional hand washing to hand sanitizers. Give your child a miniature bottle of hand sanitizer to utilize for school use.
You can be a positive example for your child by washing your hands after playing เกมสล็อต ค่ายนอก.
Encourage COVID Vaccination
Parents should not force their children to succumb to the COVID vaccine. Instead, they should encourage their children to get vaccinated. Set down with your child to discuss the pros and cons of getting inoculated against the virus. As previously mentioned, school children are exposed to various forms of diseases, including COVID-19. Getting vaccinated creates a barrier between your child and the virus.
The COVID vaccine will decrease your child's risks of developing a dangerous infection responsible for killing millions of people, including children and teenagers. Being inoculated will is a great way to protect your child and her teacher and classmates.
Encourage A Healthy Diet
Is your child a picky eater? If so, you probably struggle to encourage her to change her diet. Picky eaters are not fond of food that does not have eye appeal. This is very unfortunate, as there is a broad range of food that is not visually attractive. Broccoli, avocado, spinach, fig, passion fruit, custard apple, brussels sprouts, celery, pomegranate, and jackfruit are just a few examples. These vegetables and fruits are rich in antioxidants that work by fighting off infection, cancer, and diabetes.
Fruits and vegetables offer much more than fighting off disease. Not saying this is not a vital health benefit, but they also boost energy and promotes healthy heart, and gut health.