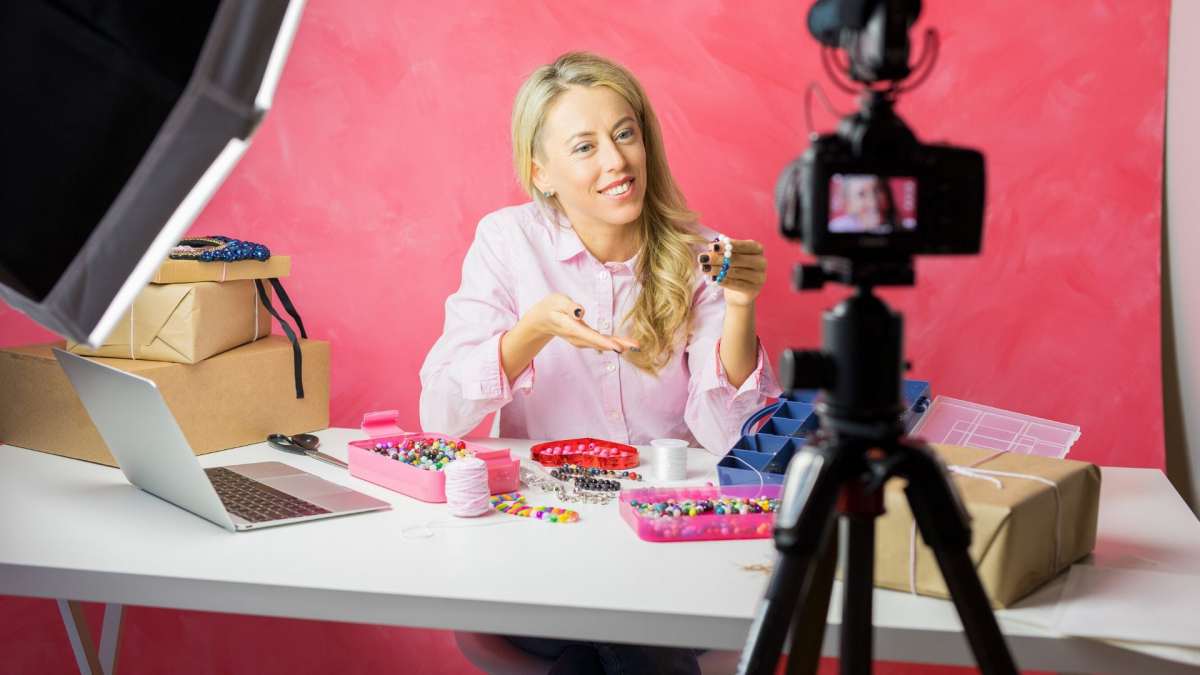 Video marketing presents a remarkable opportunity for brands and companies to connect directly with their audience in an immediately impactful way. In fact, the ROI from video marketing has been proven to outperform all other forms of content marketing. That's why strategists and business owners need to understand how to best utilize this format.
There are several strategies you can use to gain exposure for your brand. One of the best strategies is video marketing. It is a fantastic way to tell a story and get in touch with your customers. Through videos, you can educate, persuade and directly interact with potential customers. However, video marketing is not an easy task to pull off. You have to be very consistent and remain dedicated for it to work.
As the digital revolution evolves, so does the way companies advertise themselves to their target audience. More and more businesses are realizing the power of video marketing to increase sales. However, it is important not to take this power for granted. Businesses must stay up-to-date with the latest trends in order to remain competitive in their industry.
One trend that has proven especially useful is social media video marketing. The ease of use and low video marketing costs have made it a preferred platform for companies looking to promote their business or product.
Here are 5 tips that will surely help you gear up your existing video marketing strategies.
Tip 1: Sell your brand story
Videos are a great way to tell a story. They give viewers a glimpse into your brand and help establish a sense of personality. The challenge for brands is figuring out which videos to post and which ones to avoid.
Video is the most powerful storytelling medium on the web. Develop videos that tell your brand story. Use videos to illuminate your brand's mission and values and share a story viewers can feel a personal connection with.
Your brand videos should be authentic, interesting, and engaging. They should reflect how you interact with your customers daily and tell a story that resonates with them.
There are countless videos on the web, so it is easy for viewers to skip over them. If your brand's video doesn't grab attention immediately, it won't matter how talented your production team is or how expensive it was to produce. Hence the foremost tip to boost your video marketing strategy is to make videos that showcase your brand's values.
Tip 2: Optimize your videos for search engines
Video marketing is one of the most effective ways to get your message out to a wider audience.
Search engines are constantly crawling the web looking for new videos, and they want to ensure they show searchers the most relevant content.
Optimizing your videos for search engines helps search engines such as Google, Bing, and Yahoo show your videos to more people.
Include keywords in your video title, description and tags to make it easier for search engines to find your videos and rank them appropriately. Keywords are words and phrases that describe the content of your video. Additionally, here are some more elements to keep in mind for your videos:
Video title: Include your keywords in your video title, and make sure it's a relevant, descriptive title.
Video description: Include a short and crisp video description with keywords to help the viewers know what the video is about.
Video tags: Video tags are keywords that are used to describe the content of your video. Search engines also use video tags to understand the content of the video. Include your keywords in your video tags and make sure they're relevant.
Tip 3: Add subtle yet powerful CTAs in your videos
Video marketing can encompass everything from product demos to company announcements to PR experiences. But regardless of the format, the goal of any video is to capture your target audience's attention and to hold that attention.
Video marketing has become increasingly important for marketers over the past few years. Why? Because video is effective at telling a story. Video provides more context — showing, rather than telling — in a way that's easier for people to absorb. However, without a call to action (CTA), videos will not help you grow your business.
It is vital to add CTAs in your videos to get viewers to take action. Otherwise, they'll just view your videos as background noise. The CTAs you use will depend on your brand and the video topic.
To sum up, if you're looking to boost your video marketing strategy, you must consider adding annotations and CTAs to your videos.
Tip 4: Make your videos short, crisp and engaging
Video marketing is a tricky concept because you need the right video format, a great concept, and a compelling message. You also need the right distribution plan. The general rule nowadays is to keep your videos under three minutes in length. This makes it easier to fit them into social media feeds, where people tend to scroll quickly.
If you're making a longer video, break it up to create a series, with each video standing on its own as a teaser or complete video.
Furthermore, videos need to be engaging, so if you're showing a product, remember to include people using the said product. If you're making a video that tells a story, use real people in the video. The key here is to make your videos engaging and thought-provoking without being too 'salesy'.
Additionally, you can also add captions to your videos. This way, you can make sure that your video can be easily understood by viewers all over the world.
Tip 5: Make sure you involve your audience and their feedback
With so many videos out there competing for attention, getting your video marketing right is key. So how can you harness the power of video marketing to drive your e-commerce sales? By leveraging your customer feedback.
Customer feedback is essential for the success of any online channel, and videos are no different. It gives you the insight you need to tailor video marketing to your target audience.
Marketers use this data and customer feedback to decide which videos will be the biggest hits and which won't.
Video analytics can help marketers decide which videos their audiences will want to watch and which ones they won't. They can also help marketers decide when to post videos, which type of video will produce the best response, and even which specific customers to target.
Hence, another vital step towards video marketing success is having a solid understanding of your audience. Take the time to dig into the demographics and their behaviours. The analytics data you collect along the way can be used to fine-tune your campaigns.
Final Thoughts
To wrap up, video marketing is a powerful tool that can boost upto 80% of the engagement. But savvy marketers know that you can't just shoot a video and add it to the mix. A well-executed video marketing strategy combines careful planning with the right content (and context) to maximize effectiveness.
We hope that these five tips will enable you to revamp your marketing strategies to produce the best videos for your brands and businesses.