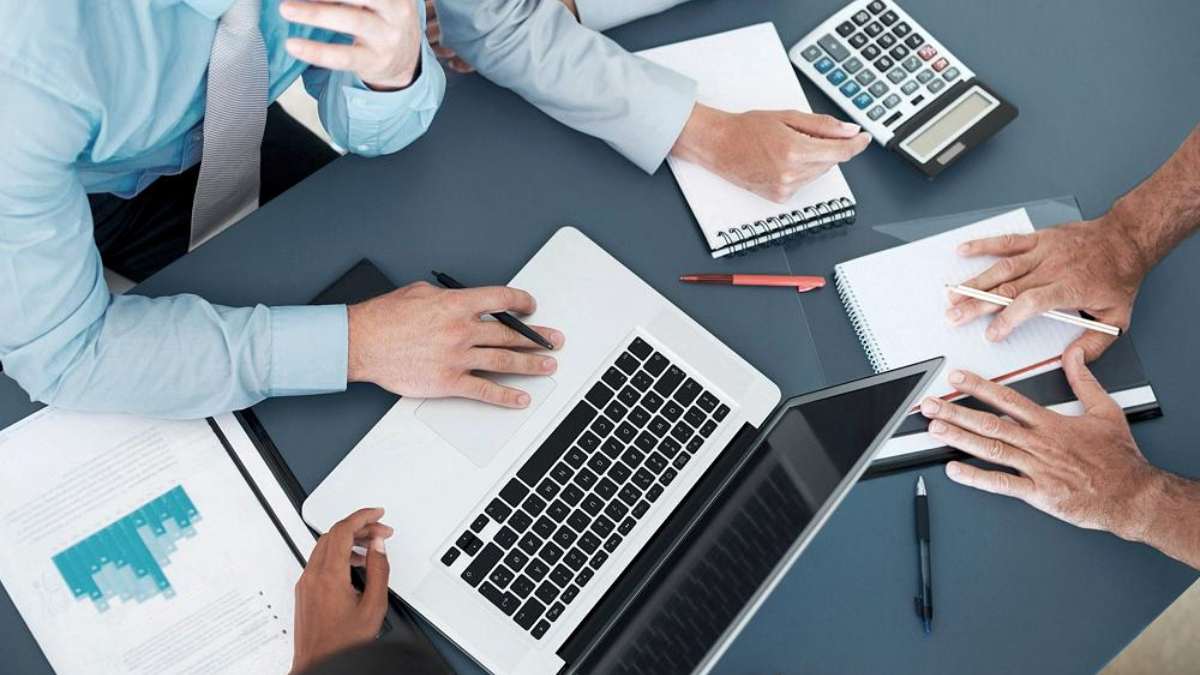 Finance and accounting are big parts of any organization's operations. It includes budgeting, payroll, resource management, financial reporting, insights, billing, and strategizing, to name a few. However, efficient finance and accounting processes can only be put in place with the help of a team of dedicated experts and heavy investment in terms of technologies. Unfortunately, many businesses have suffered and not enjoyed the benefits of a good finance and accounting team because of their lack of resources to be able to afford it. Outsourcing finance and accounting services to a third-party vendor or agency can solve this problem for companies.
This article discusses why more and more businesses are opting to outsource their finance and accounting, how companies can select the right F&A provider, and some trends in finance and accounting in 2020.
Is F&A Outsourcing Right for Your Business?
Outsourcing one's finance and accounting come with many benefits. Small to medium-sized businesses can benefit from working with an outsourced F&A service provider to manage accounts and finances because it is a cost-effective option. They save up on all the resources they would have spent on building infrastructure, hiring professionals, training them, and installing various tools and technologies.
Instead, companies can just outsource this entire division to an agency of experts in accounting and finance. They already have a dedicated team ready for service. They can provide you with expert knowledge and data-driven insights generated from the best possible tools. They also help companies with their resource management and financial planning to help them grow. It is a boon for small and medium-sized businesses.
Large-scale enterprises also benefit from working with external agencies for their finance and accounting. The F&A firm they choose to work with will provide valuable insight to companies to help them cut down unnecessary expenses and plan their finances better. Sometimes, these firms also take up portfolio management to take care of all the assets and look for investment opportunities. The main point of working with Outsourced F&A service providers is to help one's business grow, which is why outsourcing finance and accounting services are the right options for businesses of all sizes.
How to Choose an F&A Service Provider?
Once the organization has decided to work alongside a professional finance and accounting service provider, the next step is to choose the right choice for the business. Some of the factors to consider when selecting an F&A service provider are listed below.
The first step is to understand the business needs of the company. This includes the company's level of assistance with their billing if the F&A agency works with payroll, what other responsibilities they will take on, and more.
After creating a thorough list of requirements from the F&A service provider, the second step is to finalize a budget. This will help companies rein in their costs and monitor them while selecting.
The third step is to shortlist all the selected candidates.
The fourth step is to check all reviews and references of each F&A agency to check how professional they are and validate the quality of their service.
The next step is to interview them to see if their culture and work ethic align with their culture. Cultures and aligned work ethics will result in a healthy working relationship between the agency and the organization. If there is no bond, then there might be chances of conflict in the future.
The final step is to do a trial run to see their operations in real-time and check if they are the right option for the organization.
Cost of F&A Services
The average cost of an accounting firm is $50 an hour. These F&A service providers are always billed by the hour, which means the more often you use their services, the higher the charges will be. The range in the USA for F&A service providers starts from $30 an hour and goes up to $300 an hour. The costs vary based on many factors. Some of the factors that are responsible for the change in the per hour cost of F&A service providers are:
Location of the service provider
Type of services provided
The scale of the operation
The scale of the organization
The F&A service provider's reputation
The F&A service provider's expertise
Finance and Accounting Outsourcing 2020 Trends
Security in Terms of Audits
Now, the F&A agencies have begun to invest in heavy technologies that offer high-security options for companies. For example, these third-party agencies' accounting software and document management tools provide a much better way to track audit trails to ensure efficient auditing processes. This keeps the company's books balanced, and the financial reporting becomes a lot easier.
Automation of Processes
With the rise of digital transformation, all processes are becoming automated. Automation tools simplify tasks, eliminate human error, and increase the overall efficiency of all accounting and finance-related tasks. F&A service providers have the automation tools already in place to provide organizations with excellent service.
Personalized Packages for Accounting and Finance Services
F&A service providers can now offer customized and personalized options for organizations to choose from. They can create their plan based on their requirements as long as it is effectively communicated to the F&A provider. This trend increases the chances of companies opting to outsource their F&A because of their personalized nature of service.
Real-Time Data on Financial Reporting and Accounting
This trend might probably be the most beneficial trend in finance and accounting in 2020. Organizations get fully transparent, real-time data on all their accounting processes and financial reporting whenever they need it. It makes it a lot easier to keep track of the organization's current state and its projections for the future.
Expert-level Financial Modeling
With high levels of improvement in finance and accounting software and technologies, it has become possible to create extremely accurate and detailed financial models for organizations. F&A companies present these models to their clients to deliver insightful data-driven information that they can use to formulate effective strategies for business growth.
Final Thoughts
F&A service providers are a blessing to many organizations. After companies choose outsourcing finance and accounting for their organization, they will realize all the benefits that come with it. The whole organization will operate a lot smoother, and business leaders do not have to worry about their billing, payroll, basic accounting, compliance-related issues, and more. Instead, they can focus on growing their organization.