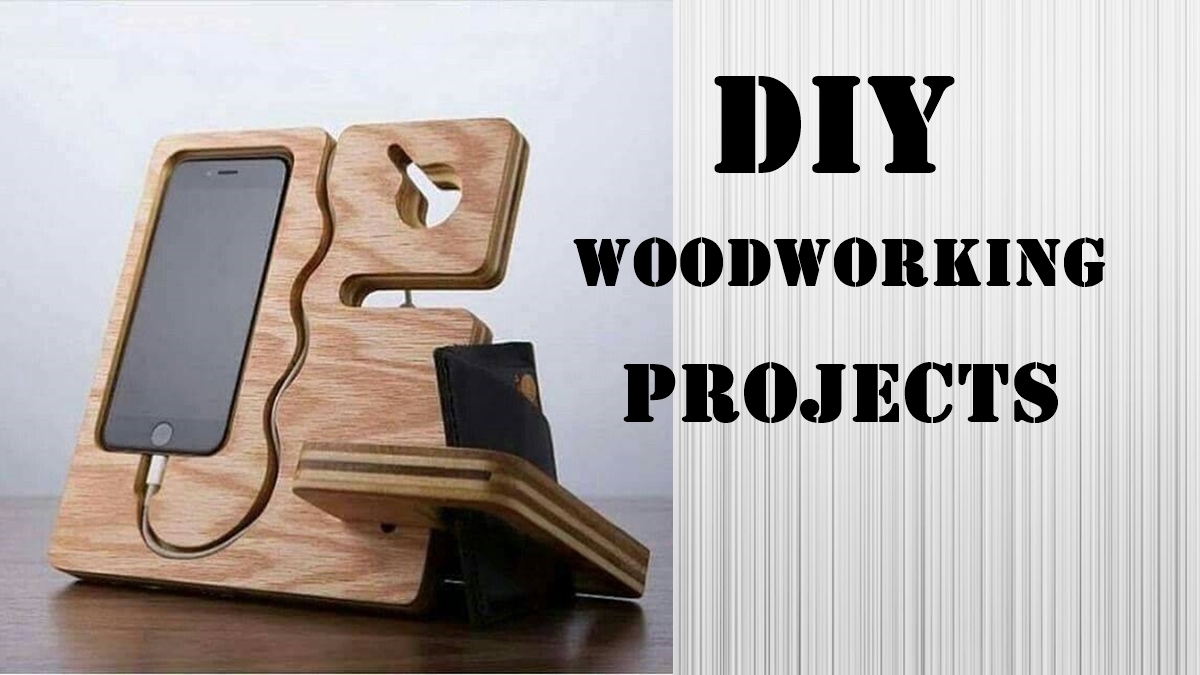 Homemade wooden products can be incredibly unique and are a great way to showcase your artistic skills and bring out your personality. Take a good look around your home and you'll find pieces of usable, craftable wood as well as other materials lying around. Why not use them to bring out your imaginative side? You can easily design beautiful wooden products at home. Get creative and search the internet for ways to recycle old wood into stunning pieces.
Here are fun woodworking projects to try out:
1. Making a cutting board
A wooden cutting board is a necessity for all modern kitchens. Making one at home is not only fun but will save you some bucks. With a DIY chopping board, you can design the surface in whatever way you want, thanks to Inventables. They stock all kinds of useful accessories, 3D carving machines and unique materials that you can use to make your wooden project a success.
The process is simple: you need a cutting tool, a hardwood board, sandpaper, painting brush, and a food-safe finish. What's the process? Cut the wood into the desired shape and size. Use the sandpaper to smoother the surface and the edges, and later apply a coat of paint. Once dry, apply the food-safe finish.
2. A stunning cake stand
A wooden cake stand will not only provide a surface to hold your tasty cakes but will also improve the ambiance of your home. It's a fun project that you can undertake with a few tools from your local store. All you need are pieces of wood, cutting tools, glue, paint and sandpaper.
Here's how you go about it: Cut the wood into different shapes and sizes. Use the sandpaper to smoother rough edges and join using the glue. Lastly, apply a coat of paint and put in the shade to dry.
3. DIY Wall art
If you're looking for a fun way to enhance your home décor, a DIY wooden wall art could be the solution. It can act as the focal point and add life to dull walls in your home.
What you need: Plywood, cutting tools, glue sandpaper, paint, and decorations.
Here's the process: Cut the plywood into your desired size and use the sandpaper to smoothen the surface as well as the edges. Drill some holes to make it more attractive. Paint using different colors to create the desired illusion. You can as well splash the paint for a rugged finish. Dry it and later use the glue to adorn the piece with the different decorations.
4. Building a DIY box with square corners
A wooden box can serve different proposes in your home. You can use it for small items in your home, coins, and even your kid's toys. Required items: A cutting saw, pieces of wood, a hammer, nails and paint. Cut the wood into four parts and join them using the snails. Apply the paint and wait to dry.
Final thoughts
There are various wooden DIY projects that you can to make the things that you love. Doing this will not only save you money but will give you a chance to become more creative. Use wood and other unnecessary items in your home to make attractive products.