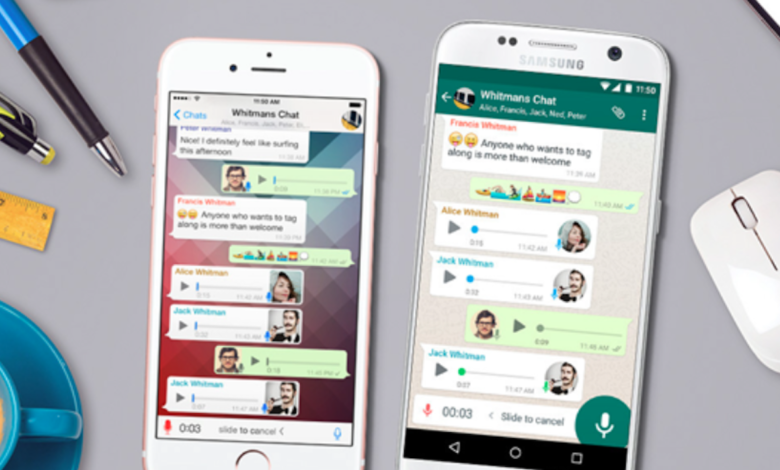 Many recent Android phones have nice specifications and these phones will cost you nearly the same amount an iPhone will. Spending this much money on an android phone might still not get you the outstanding features that are made available on iPhone. Most Android phones are known for drawbacks like the storage shortage, and a camera that is not as sharp as that of an IOS phone. This explains why more people are switching from Android to iPhone.
If you are addicted to WhatsApp on your former android phone, you will want to transfer it to your IOS device as well as secure the old data on it. This is formally impossible since both devices have completely different features. However, there are tried and tested methods you can use to transfer WhatsApp and its entire content to your iPhone from Android.
THE "MOVE TO IOS" OPTION
The 'Move to IOS" app on Apple phones allows you to transfer data from Android to iPhone without ceasing. However, the only downside is that you are unable to transfer applications like WhatsApp and chats. Also, you can only transfer data from an android phone to an iPhone or iPad running IOS 9 or higher.
WhatsApp Messages
This is the point where things start to get tricky since sending WhatsApp chats from Android to iPhone is not done formally. When you transfer your WhatsApp from your android to your iPhone, of course, you want all its contents including your messages, videos, images, and all other attachments to be transferred with it. Ordinarily, WhatsApp on Android stores data on google drives while IOS devices have their backups on iCloud. Thus, it is impossible to transmit data from one of these devices to the other.
Note that the WhatsApp messages on the Android phone will be deleted after this process. Hence, it is advisable to backup your android WhatsApp messages if perhaps you might need it later.
When switching to a new phone, the major concern of users is transferring their applications, media, and important messages like messages on WhatsApp. You need to depend on third-party sources or apps to make this process possible.
BACKUPTRANS APP
This application is accessible on all phones including the windows and Mac. To use it, you need to download it on your device. After downloading it, open the application on your Personal computer. Ensure that both your android and IOS devices are plugged into their respective cables.
The names of the devices connected will be detected and featured on the list of devices once it is connected to the computer. Select the "transfer messages from Android to iPhone" option by right-clicking on the android device name. The transfer will begin by itself instantly and it will be completed in a few minutes.
MOBITRIX APP
Mobitrix WhatsApp Transfer remains one of the best methods for android/iPhone WhatsApp transfer and vice-versa. It gets the job done quickly and easily. The Mobitirix WhatsApp transfer app is compatible with virtually all Android and iPhone devices. This includes Samsung s10, S20 android phones, and iPhone 11 and Pro max IOS phones. With Mobitrix, you can rapidly move your WhatsApp videos, chats, pictures, gifs, stickers, and others. This can be done successfully between two devices. Furthermore, you can search, access, edit, and resave files on your cloud storage account. On the plus side, Mobitrix protects the content, applications, and other data occupying your computer system. You can conveniently use this app and backup all your available WhatsApp data on your iPhone and Android to your computer
How to use the Mobitrix app
To access the features mentioned above, all you have to do is download the Mobitrix app on your phone. To download on either your computer or tablet phones, visit the Mobitrix website or the App store on your iPhone. On your android device, go to the Google Play Store to install the app on your device. Connect both devices to your computer using authentic USB cords. Click on "transfer" to start the transfer process once the phones are connected. Your WhatsApp application and the entirety of the attachments on your WhatsApp will be transferred safely.
With a single click, you can transfer your WhatsApp messages between your IOS and android phones. All your images, videos, messages, and other files will also be transmitted effortlessly.