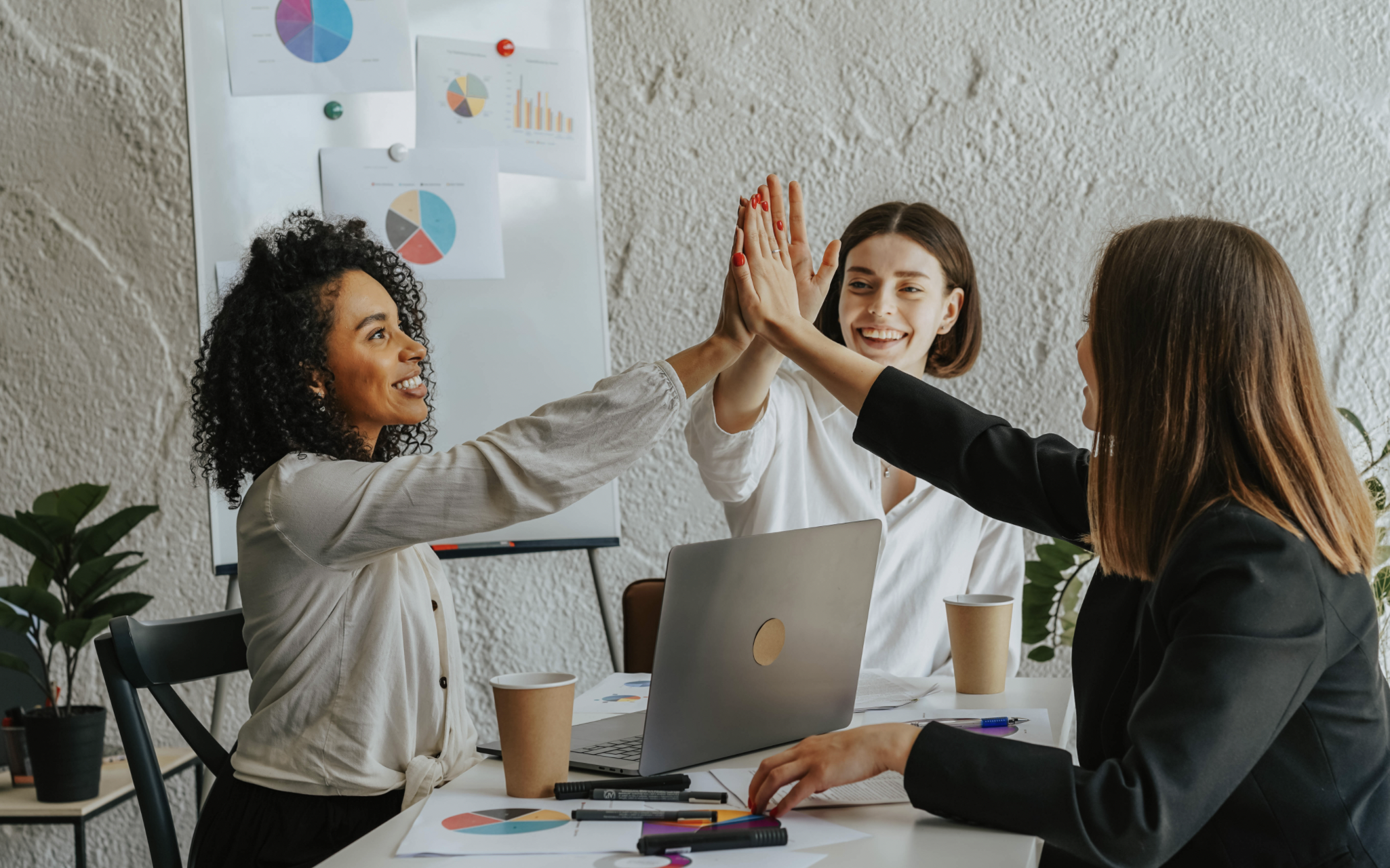 For many, business leader networking plays a crucial role in the organization's growth. They consider networking as a long-term investment because it takes a fair bit of time to give positive results. If done persistently, the organization can reap benefits in the long run.
Since the beginning of 2020, we observed that businesses compete to give quality services to the customer. Everyone has only one question, especially executives holding a higher position in the organization: What is the growth plan?
The current pandemic of Covid-19 became a roadblock for business growth. Some of the businesses were able to cut through the tides by turning to online platforms for sales.
The pandemic is not giving opportunities to a business professional to attend any professional networking conferences and events. Hence, we are noticing a peak in alternative network opportunities. Many businesses are partnering with other organizations to stay in business. This year will bring a rise in the corporate world; therefore, it is through the ideal network that an organization will sustain competition.
Networking
The primary reason for networking is to bring the business on track for better growth. It is possible by forming a partnership with like-minded professionals or providing support to stay ahead in the competition. The organizations have been purely focusing on networking during this pandemic.
Collaborating with owners of other businesses falling under the same industry means acquiring knowledge and new information ahead of others. It makes the brand of your business grow widespread. Networking keeps you updated every day about happenings in your industry. The effect comes in the performance of the company.
CEO Peer Group Networking – Being a CEO or a leader is not an easy job. But today, leaders are lucky as they can use various tools to become better leaders. The learning tools are on-the-job learning, reading books, or even opting for an executive MBA.
However, there are options for a CEO to speed up their learning process. They can become members of the CEO peer group.
A CEO peer group comprises many different CEOs, they are the decision-makers of companies. They often meet to find solutions for issues related to business. These groups are either led by a member from the group or a professional from outside possessing business knowledge.
LXCouncil is one such company facilitating leaders to join and have brainstorming sessions with other leaders. LXCouncil has emerged recently in the networking space by offering a powerful and unique approach to helping people start and join peer and mastermind groups.
Types of Business Networks to Join to Stay Ahead
1. Networking through Social Media
Social media networks are the primary tool to build business connections. It is a dual communication medium that helps in forming a rapport with your prospect and clients. Relationship building and gaining credibility are essential in the process. It ranges from reading comments and providing replies, accepting feedback from the audience.
Social media networking happens in person. Hence building an authentic bond with the community or humanizing a brand is easy. Initiated by prospect identification, they can be coaches, speakers, thought leaders, or business owners.
2. Networking through Casual Contact
Casual networking is the best way to meet a lot of people in a day. They generally host an event for multiple professions with limited restrictions. It is perfect networking to come in contact with like-minded people. The referral partnership has room to increase. Moreover, it is a better alternative if you wish to connect with other professionals and business owners in your contact.
Members generally meet once every month. They invite a guest speaker for the events who take up different topics on technology, innovation, and leadership.
3. Strong Contact Network
Once you plan to develop referral marketing campaigns, solid contact networking emphasizes your goal setting. It is exclusive networking as it allows only one person per profession to join. Hence, it gives rise to participation and loyalty in return.
4. Club for Community Service
A business networking group that forms a community service club has a goal to provide charitable services. It is a club that carries a mission and is perfect for those passionate about rendering services. The primary goal is to help the community in various ways. But chances of establishing business networking also become high.
5. Lead Group
You can become part of the lead group that is the largest division of the business network. The objective of being a member of the group is to give and receive referrals. Every member gets a fair opportunity to participate in a structured meeting. The networking is open for all, and they follow the meeting outline. The emphasis is on education, administrative matters, and feedback.
6. Professional Association
A professional association gives you opportunities to learn different skills for growing your business. A professional association hosts many events and conferences for you to become an expert from the industry leader. There are chances of sharing your views with a sizable group and partnering with different professionals.
The members of the association are from different industries like engineering, health, accounting, and finance.
Networking – Important for Business Growth
Business enhancement through networking mutually benefits the leaders of different businesses. Being associated with a strong peer group is vital for a leader's career and his business growth. However, getting connected with other leaders is not as easy as you think, particularly, when you are not aware of who your ideal prospects are.
Hopefully, the above article can guide you with the different networking groups, and how they can help you in enhancing your business as a leader.